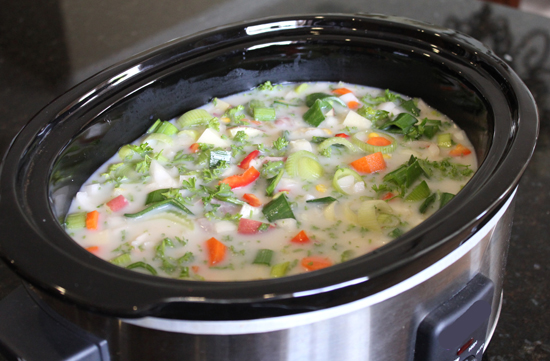 Source: Native American Encyclopedia
Introduction
"The Three Sisters" are part of the traditional fare of Native Tribes in the American Southwest and Mexico. Corn, Beans, and Squash were mainstays because of their high nutrition and ease of storage — making them great for late autumn and winter cooking!
This recipe is sized for a MINI, 1 qt. crock pot. You'll need to double it for a traditional crock pot.
Minutes to Prepare: 15
Minutes to Cook: 200
Number of Servings: 4
Ingredients
4 skinless chicken thighs (bone in or boneless, either is fine)
8 oz. cubed butternut squash (I suggest getting the pre-cubed kind!)
1 cup great northern beans (if dry, soak them overnight before using them in this recipe)
1/2 cup frozen corn kernels, thawed
1/2 cup salsa
3/4 cup chicken broth
3 tsp. minced garlic
1 tsp. each cumin, oregano, and chili powder
1/4 tsp. each cinnamon and allspice
1/2 tsp. habanero sauce, optional
Directions
Whisk the broth, salsa, garlic, and seasonings together in a small bowl. Set aside.
Place the beans in the bottom of the crock pot. Layer the chicken breasts on top, followed by the butternut squash. Pour the broth over all.
Cook in the slow cooker over low heat for 5 hours. When there's just 30 minutes of cooking time left, add in the corn kernels and let them heat up.
This stew is great on its own, but feel free to serve with a nice salad and either cornbread or (even better!) fresh flatbread.
Makes 4 servings of one chicken thigh with 3/4 cup of stew.
P.S. Lots of people will want to replace the chicken thighs with breasts. DON'T DO IT! Chicken breasts have no fat or connective tissue, so they get really dry and chewy when cooked for 5 hours. Chicken thighs are loaded with collagen, which makes the meat fall-off-the-bone tender when slow cooked. Plus, they have way more iron than breasts!