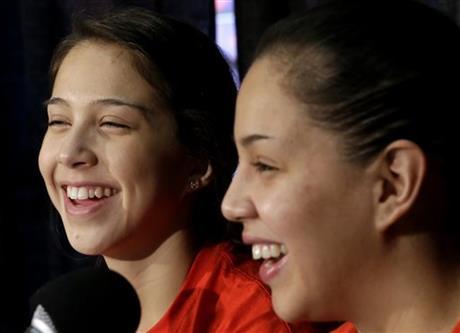 Source: Indian Country Today Media Network
HBO's Real Sports With Bryant Gumbel caught up with the Schimmel Sisters —  a pair they called a "force in women's basketball" —  to talk about their journey from the reservation to the college  ball court. In the hour-long special that aired exclusively on the network (the program is available until April 14 on HBO on Demand), Shoni and Jude, who grew up on the Umatilla reservation in Pendleton, Oregon, opened up about their success on and off the court.
John Frankel, an HBO correspondent, went to the sisters' home in Oregon where got a lesson in rez ball and learned that basketball, not baseball, is their national pastime.
Watch the clips below.

Read more at
http://indiancountrytodaymedianetwork.com/2014/04/01/hbo-profiles-rez-ball-starring-shoni-and-jude-schimmel-154262