By RICHARD MAUER
rmauer@adn.comApril 8, 2014
JUNEAU — Alaska Attorney General Michael Geraghty criticized a federal commission report on criminal justice in the Bush, declaring its suggestions that tribes should have autonomy for policing and holding court was little more than an invitation to create reservations in Alaska.
"It is an over simplification to suggest that forming reservations where tribes can exert exclusive jurisdiction is a solution to the problems that afflict Alaska's Native peoples," Geraghty told the House Community & Regional Affairs Committee on its second hearing into the November report by the U.S. Indian Law & Order Commission. "I disagree with many of their recommendations but not with the problem they have identified."
That problem is Alaska's high rates of domestic and sexual violence, and the glaring lack of law enforcement and security for villagers. The commission, mandated by Congress and appointed in 2010 by the White House and congressional leaders of both parties, reported its findings in November. It devoted a whole chapter on Alaska's troubles, the only state it singled out for such treatment.
On the phone from Denver, the commission chairman, Troy Eid, told the committee that Geraghty was mischaracterizing the report's conclusion. In calling for greater tribal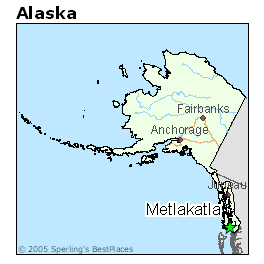 autonomy, the commission wasn't seeking reservation status for Alaska's 229 federally recognized tribes, only one of which is on a reservation — Metlakatla.
Rather, Eid said, the commission said the state should recognize tribes as sovereign governments and that "Indian Country" — the federal term for describing where indigenous people have inherent authority — exists in Alaska. The should state encourage local governments to take over policing in the Bush and not insist on centralized, top-down control from regional hubs.
Geraghty said the state was experimenting in the Interior's Tanana region with allowing tribal courts to have jurisdiction over non tribal members for some misdemeanors — but only when the defendant agrees, and only by treating the matters as civil cases without the possibility of jail time.
"My differences with the report should not obscure the most fundamental point: there's more we can do and should be doing with tribes and in tribal courts in particular, to make these communities safer — I don't quarrel with that point one iota," Geraghty said.
But Geraghty's term for the Tanana agreements — a delegation of authority — itself brought criticism from another witness, David Voluck, a tribal court judge and co-author of one of the leading books on laws affecting Alaska Natives.
"I vote that we reform the name of these agreements from limited delegation agreements to intergovernmental agreements," Voluck said. "Even the word 'delegation' has a flavor of paternalism — that 'OK, we're going to let you do this now.'"
Rep. Sam Kito III, D-Juneau, asked Geraghty about how tribal courts now deal with cases in which a non-member of the tribe is a party.
Geraghty said that issue mainly comes up in child welfare cases, when tribes assume jurisdiction if the child is a member, even if a parent is not.
"There's a case pending before the Alaska Supreme Court now involving the ability of a tribal court to exert jurisdiction over someone who's never lived in the community and is not a member of the tribe, and the gentleman objected to tribal court jurisdiction on that basis, and he had his parental rights terminated," Geraghty said.
Geraghty said he was referring to the case of Edward Parks, a member of the Stevens Village tribe who was convicted in state court in Fairbanks of kidnapping and brutally beating his girlfriend. Their child, "S.P.," was enrolled in Minto and the Minto tribal court terminated Parks' parental rights. The state intervened on his behalf in the Supreme Court, seeking to void the tribal court order declaring him an unfit parent because Minto shouldn't have jurisdiction over him.
Geraghty told the committee he expected the case would clarify the rights of non-tribal members in tribal court.
Voluck testified that the state, by its challenges of tribal court orders, was actually showing hostility to tribal courts.
"One of the courts I work for issues something as controversial as child support orders, for children in need," Voluck said, a touch of sarcasm in his voice. "We're not locking up white people, I don't have an electric chair, I'm not doing anything that's frightening. I'm not taxing, I'm not zoning, it has nothing to do with land and everything to do with Native children."
"Your state is battling us tooth and nail and we are now in the Supreme Court over whether it's kosher for me to issue a child support order for a tribal child. This, ladies and gentlemen of this committee, I posit is a grave waste of your resources."
The co-chairs of the committee, Reps. Ben Nageak, D-Barrow, and Gabrielle LeDoux, R-Anchorage, said they would continue to examine ways the Legislature could improve criminal justice in the Bush.
Reach Richard Mauer at rmauer@adn.com or (907) 500-7388.