By Andrew Gobin, Tulalip news
Tulalip ­– Almost two weeks after a landslide devastated the Oso community, support for the persistent relief effort remains strong and unwavering. The Tulalip Resort Casino and country music star Chance McKinney hosted a benefit concert raising more than $16,000.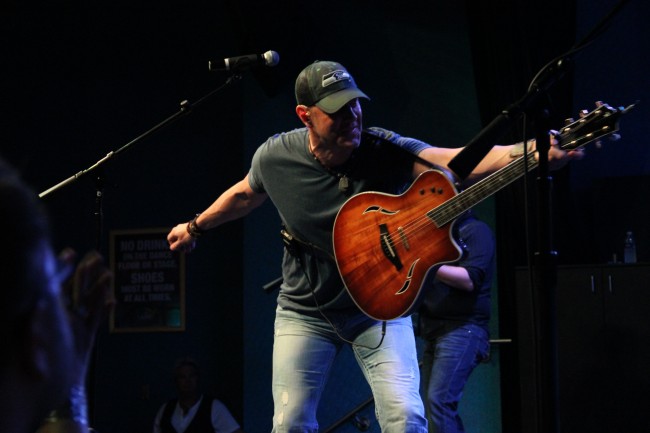 "We are charging $20 for admission, 100% of which goes to the Oso relief effort. Specifically we are donating to the Cascade Valley Hospital Foundation and Union Bank," said Shane Warbus, Food & Beverage Operations Manager for the Tulalip Resort.
McKinney, who was exceedingly humble about the show, expressed his shock and sympathies for the Oso community.
"Who am I to throw a benefit for people in need? That is a scary notion. And what if no one shows up? But it's the cause. And $20 admission, that's what national headliners charge, I'm not that guy. This is all for the cause," he said.
Ron Stubbs, a comic and hypnotist who opened the show, said, "You people that came and paid $20, donating your time and money for those victims in Oso, you guys rock."
The show started with Stubbs at 8:00 p.m., with McKinney going on at 9:30 p.m., and people continued to line up to get in until midnight, still paying for admission.
McKinney said, "We received donations from New York, Tennessee, Colorado, Wyoming, Utah, Arizona, and many other states. Essentially, people bought tickets to a show they will never see. All for the cause."
The show came together quickly after McKinney approached Tulalip with the idea for a benefit, motivated by his close connection with the area.
"Watching the news of Oso versus living here so close to it every day, it's different," said McKinney. "My first CD was cut in Darrington, for six months I drove through that area. I know where those houses were. But I can't imagine living so close to this, where your brother's girlfriend had a baby that was killed there, or where your mother and father died." he said. He still lives in the area part time.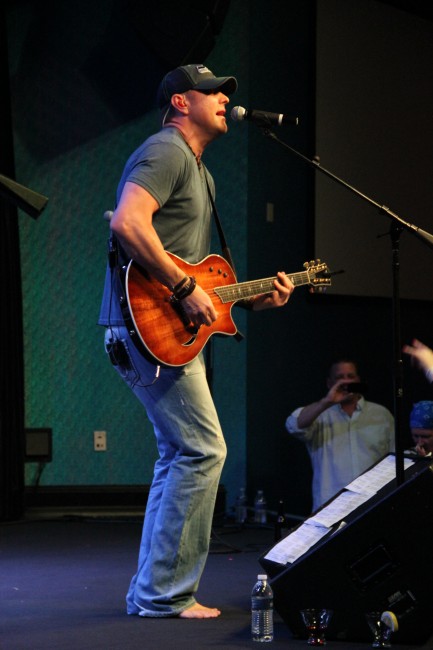 Aside from a few in-house costs, there was no money spent on the event. Advertising and other promotional information was donated for the event.
"We didn't want one dollar of this event to be lost to expenses. Everything was handled pro bono by the Tulalip Resort. Everything came together, and we were able to pull this off in a week," McKinney said.
"I am proud to announce that this event in the Cabaret was well attended and well executed. We had a goal to get $8 – $10K, through the efforts of the team, we had hit that by 11:00 p.m.," Warbus added, noting that it truly was the audience that was driving the charitable efforts. "Guests were throwing money on stage, Chance was getting money while he played. He would announce where the guest was from while he was accepting the donation, the crowd loved it. After the event was over there was still more money coming in, guests were still giving on the way out."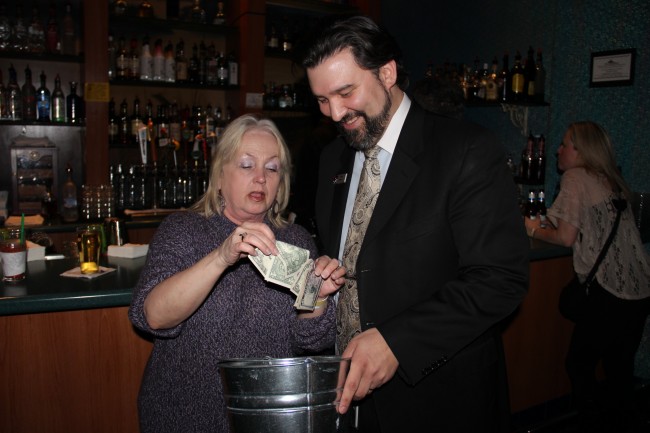 Andrew Gobin is a reporter with the See-Yaht-Sub, a publication of the Tulalip Tribes Communications Department.
Email: agobin@tulaliptribes-nsn.gov
Phone: (360) 716.4188