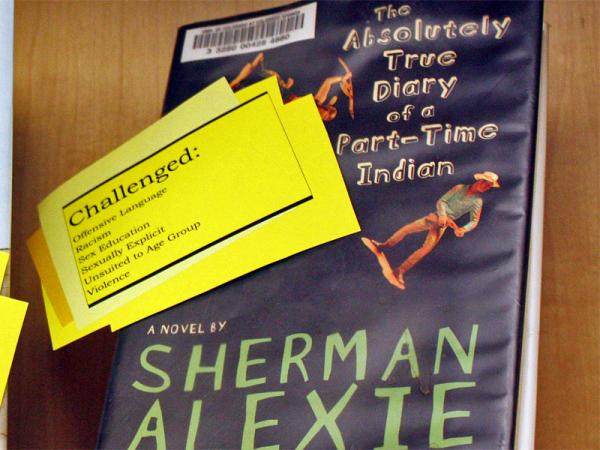 By Jessica Robinson, NW News Network
Two women in Washington have raised enough money to send 350 copies of a controversial book by Sherman Alexie to students in Meridian, Idaho.
It's a reaction to the Meridian school board's decision to suspend use of "The Absolutely True Diary of a Part-Time Indian." Parents complained about profanity and sexual content in the novel.
University of Washington student Sara Baker and a friend in Spokane set up an online campaign to buy and distribute the book to Meridian students with the help of a local teacher. Baker says they received more than $3,000 from Idaho, Washington and at least 15 other states.
"I've heard from students that said they read the book and really loved it," says Baker. "I've had English teachers tell me that they teach it in their curriculum and it engages students that hate to read. And then just general fans of the book that can't believe the people who want to ban it even read the same book."
The superintendent of the Meridian school district says a committee of teachers, administrators and parents is reviewing the high school reading list and may decide to retain "Part-Time Indian" next fall.
The 2007 young adult novel is inspired in part by Alexie's own experience growing up on the Spokane Indian Reservation. The book often requires parental consent to read and is frequently targeted for removal. Earlier this winter, the school district in Sweet Home, Ore., considered pulling it from the classroom after parents complained, but the district ultimately kept the book.
In Idaho, the attention generated by the controversy has given Alexie a bump in local libraries and bookstores. There are more than 60 holds on "Part-Time Indian" at the Boise Public Library.