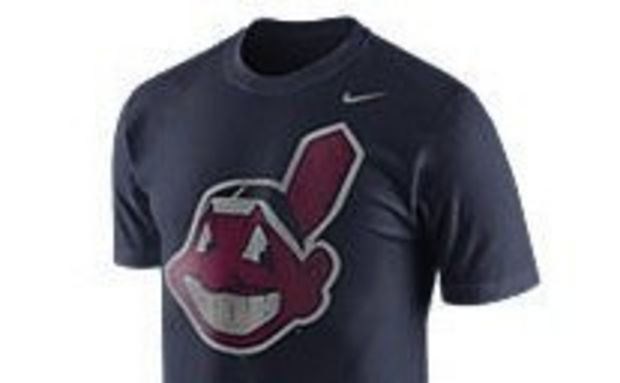 By Allan Brettman | abrettman@oregonian.com
April 28, 2014
A Native American group on Monday called on Nike to stop producing products with that feature the Cleveland Indians' mascot Chief Wahoo.
"We ask that Nike live up to its dedication to inclusion," says a news release issued by the group called "Eradicating Offensive Native Mascotry." The release says the group includes "Native parents and their allies from across the country."
"Profiting from Native Mascotry is not being diverse; it is not being inclusive," the news release says. "Selling items, such as a zip-up jacket, that is dually marked with "Chief Wahoo" and the Nike 'Swoosh' makes a powerful allied statement about Nike's stance. It strongly suggests that Nike is excluding legitimate Native American concerns about the derogatory and offensive nature of Native stereotyping."
The news release also notes that Nike sells branded merchandise for the Washington, D.C., football team and Florida State University, both of which use Native imagery.
The news release says the group Eradicating Offensive Native Mascotry "will be holding local protests at the Nike World Headquarters this week in Beaverton, Oregon and conducting a social media campaign to trend the #Dechief hashtag begun by Cleveland Indians fan Dennis Brown.
The release was written by Jacqueline Keeler of Portland, who recently wrote in Salon.com in an article titled "My life as a Cleveland Indian: The enduring disgrace of racist sports mascots."
Neither Nike nor the Cleveland Indians responded immediately to requests for comment Monday morning.
Keeler said in a follow-up email Monday morning that the organization has more than 600 members in a Facebook group. She said the group also has received support from the National Congress of American Indians and from Asian American allies at 18 Million Rising and Hyphen Magazine.
— Allan Brettman