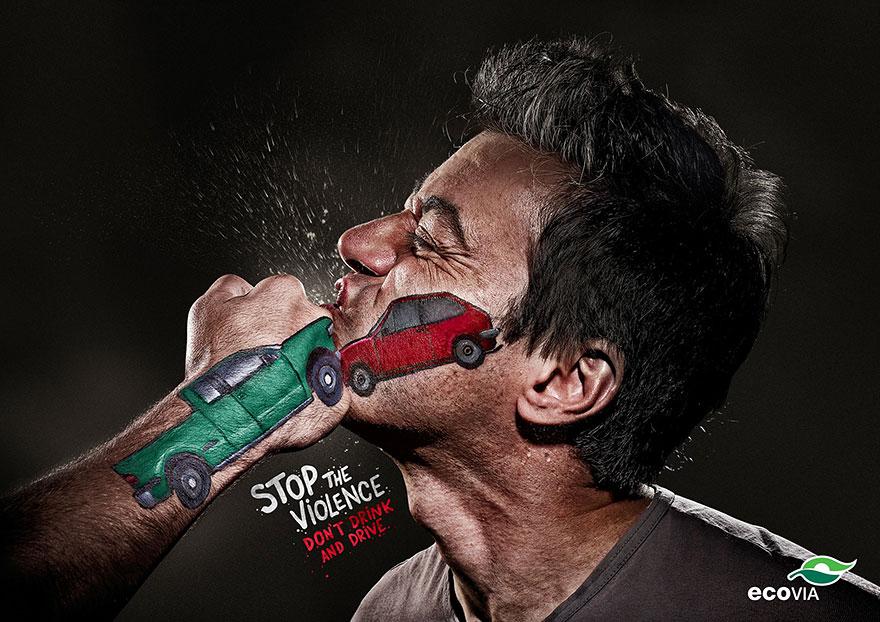 Check out more advertisements here, @ boredpanda.com
Many people complain about advertisements as an obnoxious way for companies to invade our everyday lives and cram their products down our throats, but that's not all that advertisements are good for. The advertisements on this list are excellent examples of effective advertising strategies for social issue campaigns that let their voices be heard.
A well-made advertisement is designed to grab your attention and to remain in your memory long after you've left it behind, and that is exactly what many of these social causes need. Getting people to think and worry about various social and environmental issues (or even simply getting them to be aware of them) is important for raising public supporting and affecting meaningful changes. A few of these ads are, in fact, commercial ads, but it's still nice that they champion socially or environmentally aware causes/products.
Just like with commercial advertisements, having just the facts is not enough. They are important, but the ad must also appeal to the observer's emotions. Many studies have indicated that emotion can have a powerful effect on memory formation, ensuring that memories with emotion will last longer than those without.
According to "Father of Advertising" David Ogilvy, his contemporary, Howard Gossage, said that "advertising justifies its existence when used in the public interest—it is much too powerful a tool to use solely for commercial purposes." We definitely agree, which is why we wanted to share this list of social cause advertisements with you!