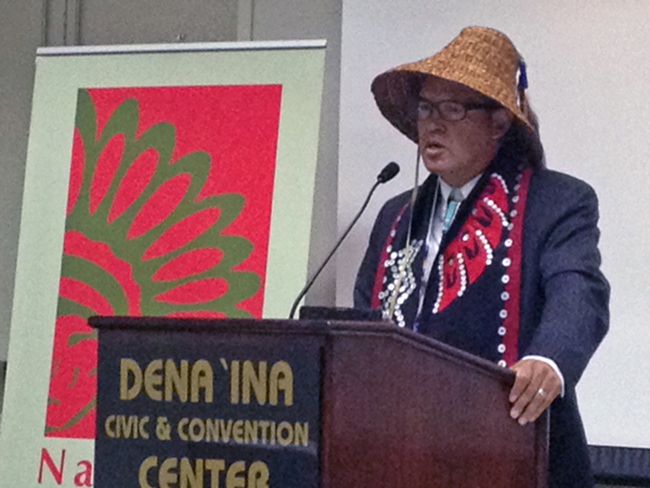 By Lori Townsend – APRN, Anchorage
June 11, 2014
At a wide ranging press conference during day three of the NCAI gathering in Anchorage yesterday, BIA Assistant Secretary for Indian Affairs Kevin Washburn said the concept of taking land into trust for Alaska tribes is a popular one.
"Even though we don't have a rule in place that allows it, we have applications," Washburn said.
A recent DC district court decision affirmed the Interior department's authority to take Alaska tribal lands into trust if tribes request it and the Secretary of Interior approves the request. Washburn said although the decision is being appealed, the court was clear in the assertion. He said the issue is also supported by two other entities.
"One from the secretarial commission on trust reform, which was set up at the department of Interior and it's a blue ribbon panel of outside independent experts, who said we think this would be a good idea," Washburn said. "We also heard from the Indian Law and Order Commission which set a whole chapter on Alaska because they were looking at issues for Indian Law and Order all over the country but the issues in Alaska are very serious and so they set aside chapter two."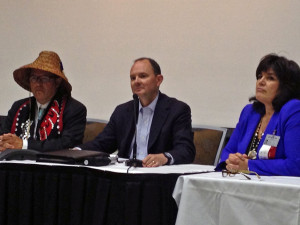 Trust status for Native lands would allow more tribal authority and jurisdiction over certain criminal behavior on those trust lands. The Indian Law and Order Commission sees it as a way to better address the high rates of domestic violence and sexual assault in Alaska Native communities.