By Associated Press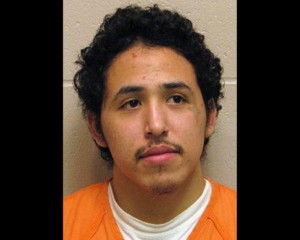 BISMARCK, N.D. (AP) — A U.S. House subcommittee has scheduled a hearing for later this month on child protection and the justice system on the Spirit Lake Indian Reservation in northeastern North Dakota.
U.S. Rep. Kevin Cramer, R-N.D., requested the hearing, saying he wants to assess whether congressional action is needed to address problems with child abuse and deaths that have plagued the reservation in recent years.
"The recurring deaths and child abuse cases on Spirit Lake are unacceptable," he said. "Clearly the current system is failing our children."
The Spirit Lake tribe has been overhauling its child protection system, which came under fire in 2012. The federal Bureau of Indian Affairs stepped in late that year to bolster and oversee the system. The agency late last year assigned seven agents to the reservation.
Federal prosecutors last year successfully tried two cases involving child deaths on the reservation. Valentino "Tino" Bagola was sentenced to life in prison after being convicted in September of killing his 9-year-old niece and her 6-year-old brother, who were stabbed a combined 100 times. In November, Hope Louise Tomahawk Whiteshield was sentenced to 30 years in prison for the death of her nearly 3-year-old step-granddaughter, who died after being thrown down an embankment.
Tribal members about a year ago also ousted Chairman Roger Yankton Sr. in a recall vote, saying his administration was corrupt and ineffective and had allowed a culture of child abuse and child sexual abuse to worsen on the reservation. Yankton denied the allegations.
The hearing of the House Natural Resources Subcommittee on Indian and Alaska Native Affairs is set for June 24 in the Longworth House Office Building in Washington, D.C.