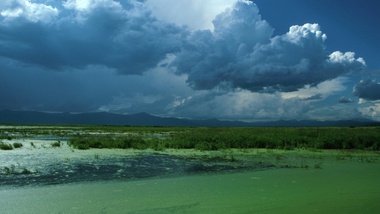 By: Associated Press
Low warm water conditions from the drought are starting to kill salmon in northern California and southern Oregon's Klamath Basin — the site of a massive fish kill in 2002.
Sara Borok of the California Department of Fish and Wildlife said a survey of the Salmon River on Wednesday found 55 dead adult salmon and more dead juveniles than would be expected this time of year. The reason is low and warm water related to the drought.
Fisheries officials do not want see a repeat of 2002, but there is little to do but pray for rain. Even in the Klamath River, which has dams to store water, there is little available for extra releases.
The Salmon River is a tributary of the Klamath River.