By KAI Meida Release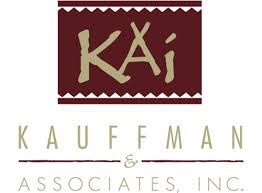 Kauffman & Associates, Inc., an American Indian-owned communications and professional services firm, has won the 2014 National Health Information Award for its 2-year national campaign encouraging American Indians and Alaska Natives to sign up for health insurance under the Affordable Care Act. Other 2014 award winners include the American Association of Retired Persons, American Lung Association, Parents Magazine and the Mayo Clinic.  The National Health Information Awards program honors high-quality consumer health information. The awards program is organized by the Health Information Resource Center, a national clearinghouse for consumer health professionals who work in consumer health education fields.
Working with its client, the Centers for Medicare and Medicaid Services' (CMS) Tribal Affairs Group, KAI tested messages and images with American Indian and Alaska Native stakeholders throughout the United States and created radio spots, videos, billboards, bus signs, brochures, fact sheets and social media spots. KAI also recruited partner organizations from across the country and conducted outreach at large powwows, conferences, summits and sports events. KAI Vice President for Communications, Kim Blessing, reported "the campaign generated more than 100 million media impressions, recruited 113 tribal and organizational partners and distributed 23,000 informational brochures".
"American Indian and Alaska Native people finally have the opportunity to ensure their health needs are fully covered, but they have to sign up. This is so important. It was a privilege to help CMS with this campaign," said KAI President Jo Ann Kauffman, a public health professional and member of the Nez Perce Tribe.
The campaign also included a 7-minute video featuring former CBS News reporter Hattie Kauffman. This video, directed by Josephine Keefe, won the 2014 Telly Award earlier this year. The video is available online and is currently being played in Indian health clinic waiting rooms across the nation. Monthly radio public service announcements (PSA) were also produced by KAI, and featured both English and Native language speakers. Radio PSAs were sent to Native radios each month on topics about special benefits and protections for American Indians and Alaska Natives. These PSAs were recorded in English, Navajo, Lakota, Ojibwe and Yupik. Companion "drop-in" articles were placed in Native newspapers to reinforce the radio messages.
KAI has provided research and communications support to federal agencies, tribes, nonprofits and foundations in the area of public health, education, justice and community development since 1990.