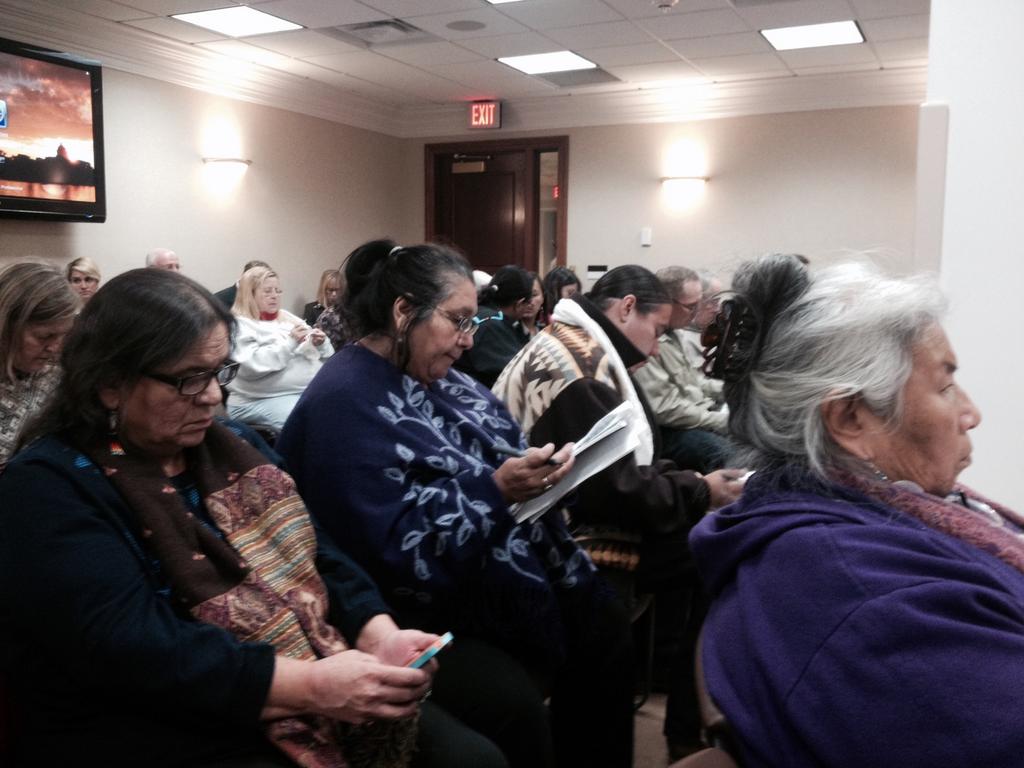 By Sara Sullivan, Climate Connections
Pierre, SD – The fight to stop TransCanada's Keystone XL Pipeline can add one more state to its battleground: South Dakota. A powerful coalition of local allies intervened in the certification of the pipeline permit at the South Dakota Public Utilities Commission, and the battle for the open US Senate seat in South Dakota could be decided by voters strongly opposed to Keystone XL.
Four tribal nations and a number of grassroots Native groups, each belonging to the Oceti Sakowin, have petitioned to intervene. Those tribes are the Cheyenne River, Rosebud, Standing Rock, and Yankton Sioux Tribes. Dakota Rural Action, the Indigenous Environmental Network, and several South Dakota landowners have also petitioned to intervene. This coalition, called No KXL Dakota, is comprised of tribal nations, non-profit organizations, individual tribal citizens and non-tribal landowners, each dedicated to the protection of Mother Earth and the natural resources of South Dakota.
TransCanada opposed the intervention of several applicants to party status, including the Intertribal Council on Utility Policy and the Rosebud Sioux Tribe Utility Commission Office, both Native entities dealing with energy issues in South Dakota.
This high-profile pipeline battle has intensified with the South Dakota congressional race. Republican candidate Mike Rounds is the only candidate fully endorsing the pipeline, while Democratic opponent Rick Weiland has gained local support because of his opposition to Keystone XL and Independent Larry Pressler has also courted the Native vote.
Lewis Grassrope of Wiconi Un Tipi: "We are here to ensure that this committee [the PUC] hears our voice on this opposition to the pipeline or any pipeline through these lands."
Joye Braun of Pte Ospaye Spirit Camp: "Pte Ospaye Spiritual Camp mission is stand in opposition to the Keystone XL Pipeline and the social evils that come with Big Oil, to educate the people about the KXL Pipeline, fracking, and the pollution that occurs with oil production. Pte Ospaye Spiritual Camp is located just outside of the Bridger Community on the Cheyenne River Sioux Reservation and 2.2 miles from where the proposed Keystone XL Pipeline proposes to go through. It is a hugely historic area known for centuries as a crossroads for Natives Peoples to travel through on their way to the Black Hills. It is ground zero for the Lakota people fighting this pipeline as it would have to pass through this area first to try and get to the other camps and Nebraska."
No KXL Dakota allies have pledged to stand their ground and not back down in the now local battle over property, land, water, human trafficking, and treaty rights.