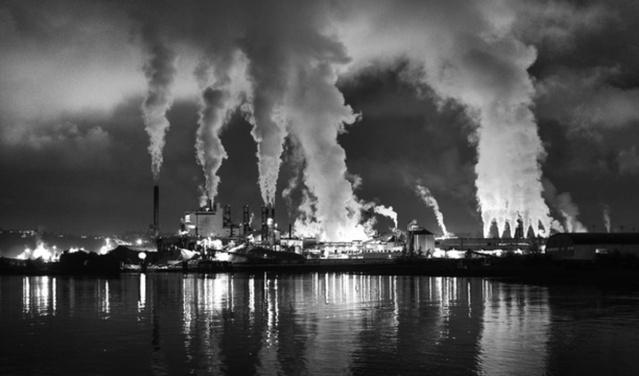 By Ashley Ahearn, Earthfix
Environmentalists spent more than $1.5 million in Oregon and Washington in bids to secure Democratic majorities in state legislatures — majorities they wanted for approving clean-fuel standards and a tax on carbon emissions.
The plan worked in Oregon. It didn't in Washington.
The Washington Conservation Voters, with money from California billionaire Tom Steyer, backed Democratic candidates in three conservative-leaning districts in an attempt to give their party control of the state Senate. All three lost to Republicans.
Environmentalists backed Tami Green against Sen. Steve O'Ban in the south Puget Sound area. Green lost.
They backed Matt Isenhower challenging Sen. Andy Hill in his East Side King County district. Isenhower lost.
They backed Seth Fleetwood trying to unseat Sen. Doug Ericksen in Whatcom County. Fleetwood lost.
That puts Democratic Gov. Jay Inslee in a challenging position for advancing his plans to institute a price on carbon and a low-carbon fuel standard. Environmental groups expected the Democratic challengers to vote for those policies.
At an energy conference Wednesday in Seattle, the governor spoke to reporters with a bit less enthusiasm than normal. He stressed the need for bipartisanship.
"All parties are going to have to accept what they consider imperfect solutions," Inslee said. "It is the nature of bipartisanship. So I'm going to urge people to come to Olympia with that mindset and if they have that mindset I believe we will succeed."
In Oregon, Democrats increased their majority in the Senate to at least 17 of the chamber's 30 seats. They secured one seat and took another one from a Republican. Sen. Alan Bates, D-Medford, won reelection and Sara Gelser, D-Corvallis, defeated Republican incumbent Betsy Close. Another Republican-held seat could flip to the Democrats. It's held by Sen. Bruce Starr, R-Hillsboro, whose narrow lead against Democratic challenger Chuck Riley remained too close to call Wednesday.
Those results have conservation groups thinking the Oregon Senate is poised to reconsider environmental legislation on issues like clean fuels and disclosure of chemicals in children's products.
Both of those failed previously after Democrat Betsy Johnson voted with Republicans.
"We don't even know what we could have brought to the floor because it was just DOA: Dead on Arrival," said Doug Moore, Executive Director of the Oregon League of Conservation Voters.
But now, Moore thinks they will have the votes in the Senate to offset that.
"Our ultimate objective here is to price carbon in Oregon. And maybe having 18 seats in the Senate gives us that opportunity," Moore said.
JL Wilson, a lobbyist for groups opposed to the carbon tax, said he plans to appeal to democrats whose districts depend on industries that oppose the economic burdens of putting a price on carbon emissions.
"I would have a hard time believing you would have 16 senators just lined up to support these policy options," Wilson said. "Is it more of a challenge than it was prior to last night? Yeah, of course it is. But it's by no means a fait accompli."