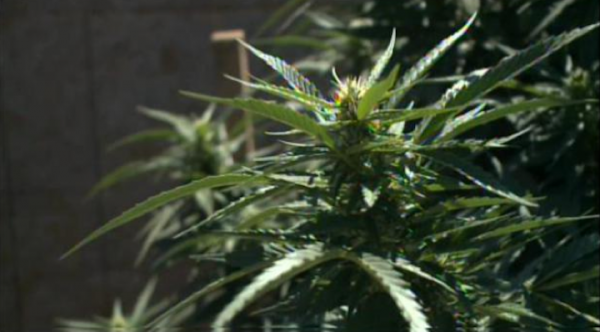 The Pinoleville Pomo Nation in northern California's Mendocino County is set to be the first tribe to grow and manufacture medical marijuana on tribal land.
The tribe has inked a deal to develop an indoors grow facility on its rancheria north of Ukiah.
"We anticipate construction to begin in early February, and operations to commence by the end of the month," Barry Brautman, president of FoxBarry Development Company, LLC, told Indian Country Today Media Network.
FoxBarry Farms—a subsidiary of the Kansas-based firm, which partners with tribes on economic development projects ranging from farms to casinos—will help develop the "state-of-the-art greenhouses, as well as processing and office space," Brautman said.
FoxBarry will additionally manage distribution of the medical marijuana and related products in the state. "Our first phase will include 90,000 feet of greenhouse space, and another 20,000 feet of indoor space," Brautman said.
The operation will sell marijuana only for authorized medical users and dispensaries in accordance with California state law. Many anticipate California to join at least four other states in legalizing recreational use of marijuana next year.
FoxBarry has pledged $30 million to develop at least three medical marijuana facilities on tribal lands in northern, central and southern California. Brautman noted that FoxBarry has reached terms with one other Indian Nation, though he declined to identify the tribe at this time.
"Documentation is nearly complete," Brautman said. "I anticipate that the operations for that tribe is 30-to-45 days behind Pinoleville."
Colorado-based United Cannabis will offer consulting services to the FoxBarry-managed medical marijuana farms, particularly related to cultivation, harvesting, processing and sales of medical marijuana and medical marijuana-infused products. Under the licensing agreement, United Cannabis will receive $200,000 in prepaid royalties and 15 percent of net sales. In return, FoxBarry will have exclusive distribution rights to United Cannabis products in California.
"The project will be producing the full range of medical marijuana and medical marijuana-infused products under the licensing agreement with United Cannabis," which will include leaves, flowers, hash, hash oil, medicinal pills, medicinal liquids/oils, and much more, Brautman said.
The products will contain various levels of the psychoactive ingredient tetrahydrocannabinol (THC) and the non-psychoactive cannabidiol (CBD). "This includes many 'inactive' products," he added.
While CBD has been widely touted for its medicinal benefits, particularly in reducing symptoms of intractable epilepsy, pot strains with higher levels of THC have proven effective in controlling the symptoms of autism in some children by stimulating brain cell signaling and reducing certain dysfunctions, reported the San Francisco Gate.
United Cannabis is also a supplier of the marijuana-derived Prana Bio Nutrient Medicinals, available in oil and pill form in micro doses. The medicine seeks to target patient aliments related to the central nervous system or the immune system, respectively.
Hemp—the non-psychoactive cannabis that can be used to make more than 25,000 products ranging from clothing to dynamite — may come into play in the future.
"We are talking with several tribes about industrial hemp, although our main priority is getting our grow op projects open and online," Brautman said.
RELATED: What Does Marijuana Memo Mean for Hemp Production and Traditional Uses?
Read more at 
http://indiancountrytodaymedianetwork.com/2015/01/26/grow-their-own-california-tribe-will-grow-medical-marijuana-tribal-land-158864