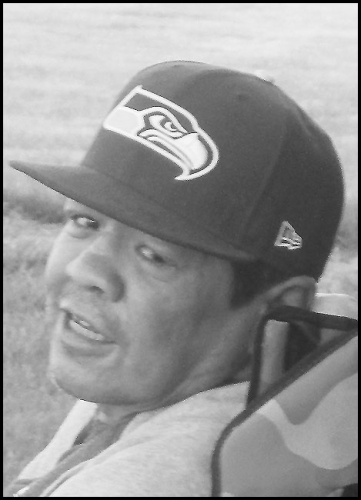 Randall Eugene Henry, 50 of Tulalip passed away February 22, 2015.
He was born October 15, 1964 in Everett, Wash. to John and Barbara (Bull) Henry.
He was a commercial fisherman, enjoying fishing with his dad in the San Juan's; a woodcutter; and a maintenance man. He enjoyed spending time with his kids, grandkids, nieces and nephews.
He is survived by his children, Mary and Sophie Henry; siblings, Adrian Henry Sr., Alice Henry; Kerri Henry, and J. Lee Henry; grandchildren, Raven Revey and Loralei Henry, Joshua Henry and, Lawrence Henry; his one and only aunt, Mary Fryberg; and several cousins..
He was preceded in death by his parents; sister, Louise Henry; and grandson Johnny Revey Jr.
A time of visitation will be held Thursday, February 26, 2015 at 1:00 p.m. at Schaefer-Shipman with a Prayer service following at 7:00 p.m. at the 1910 Shaker Church. Funeral Service will be held Friday, February 27, 2015 at 10:00 a.m. at the 1910 Shaker Church with burial following at Mission Beach Cemetery. Arrangements entrusted to Schaefer-Shipman Funeral Home, Marysville.