A brother and sister fight over members who were adopted to start ventures.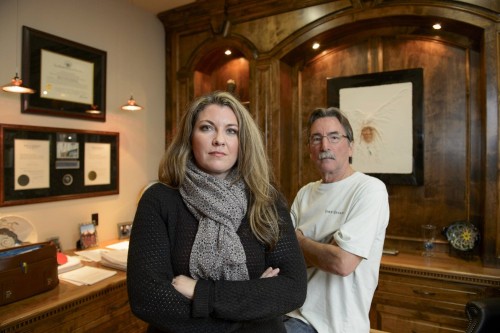 By The Associated Press
ALTURAS, Calif. — A tiny, casino-owning Native American tribe in Northern California has pursued an unusual strategy to boost revenue: adoption.
The Alturas Rancheria in Modoc County has adopted five members – two of whom are non-Indian – in recent years, the Sacramento Bee reported.
The new members have come with ambitious plans to make money, including a cigarette manufacturing plant. But the plans have fizzled out, and the adopted members have contributed to conflict among the tribe, according to the Bee.
The fight has landed in state and federal courts, and it recently required the U.S. Postal Service to decide which of the feuding members was entitled to receive the tribe's mail.
The adoption of non-Indian people by a Native American tribe is unusual and raises concerns, experts said.
"It's not necessarily against the law to adopt a white person. But if there's no historical connection to the tribe, it sounds like a scam to take advantage of their membership for business reasons and manipulate the tribal government," Howard Dickstein, one of the nation's foremost tribal lawyers, told the Sacramento Bee.
The Alturas Rancheria has between three and seven members depending on who is counting, making it among the smallest of the 566 federally recognized tribes.
Siblings Phillip and Wendy Del Rosa are the only two current tribal members who can trace their blood line to an original member of the 20-acre rancheria. Phillip Del Rosa said the tribe wanted to diversify its investments, which included the Desert Rose Casino. In 2003, it adopted Darren Rose, a Karuk and Shasta Indian, to build a second casino at a much better location off Interstate 5 in Yreka.
It later adopted Calvin Phelps, a cigarette manufacturer from North Carolina. Phelps was sentenced to 40 months in prison in 2014 after pleading guilty to federal fraud charges involving his North Carolina tobacco business. Wendy Del Rosa said Phelps remains a member of the tribe.
But the second casino, cigarette business and other ventures put forward by the tribe's adoptees did not pan out, and the adoptees have now become part of tribal conflict, the Bee said.
Phillip Del Rosa and his sister are now feuding and have formed alliances with adoptees, the Bee reported. At stake is about $2 million a year in revenue, including $700,000 a year from the tribe's Desert Rose Casino.
As the conflict goes on, federal and state officials have frozen hundreds of thousands of dollars in funds for the tribe. U.S. Postal Service Administrative Law Judge Gary E. Shapiro ruled last month that Rose is entitled to receive the tribe's mail.
Wendy Del Rosa said that looking back now, the adoptions were a mistake.
"When Phillip and I took over, we didn't know what we were doing," she said. "We should never have adopted anybody into the tribe."