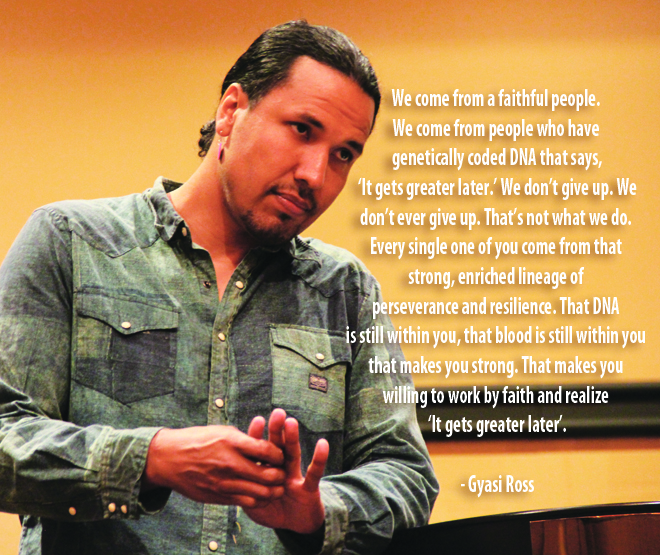 by Micheal Rios, Tulalip News 
On Monday, May 11, and Tuesday, May 12, the Tulalip Resort Casino hosted the Tulalip community as we came together to partake in the 3rd Annual Community Wellness Conference. The event was a two-day, all-day occasion that took place in the Orca Ballroom. Sponsored by the Tulalip Tribes' Problem Gambling and Stop Smoking Programs, this year's conference was particularly special for all attendees, as we were invited to hear the motivational words and experience the remarkable talents of Native celebrities from across North America.
The target audience this year was our tribal youth, to ensure tribal youth engagement all the students of Heritage High School were bussed to and from the TRC in order to participate in the Wellness Conference. With an open registration, all members of the Tulalip community were welcome to attend. There were approximately two hundred attendees on each day.
Day one was highlighted by keynote speaker Gyasi Ross, author and lawyer, an aerial performance by Andrea Thompson, and our very own Rediscovery Coordinator Inez Bill teaching how to make smudge kits and lip balm. Day two was highlighted by keynote speaker Vaughn Eagle Bear, comedian and actor, and a special performance by DJ crew A Tribe Called Red. The two-day Community Wellness Conference kept everyone engaged, kept interests peaked, and provoked much self-reflection while we learned how to channel our energies into positive experiences.
Conference coordinators, Ashley Tiedeman and Alison Bowen, reflected on the success of the Wellness Conference after it was over, saying the conference was successful not just because they had more attendees than the previous two years, but because of how each Native speaker managed to address and engage audience members on a spiritual and intellectual level. All of the amazing Native speakers shared their story and how they overcome their hardships to get to where they are now, successfully following their passion.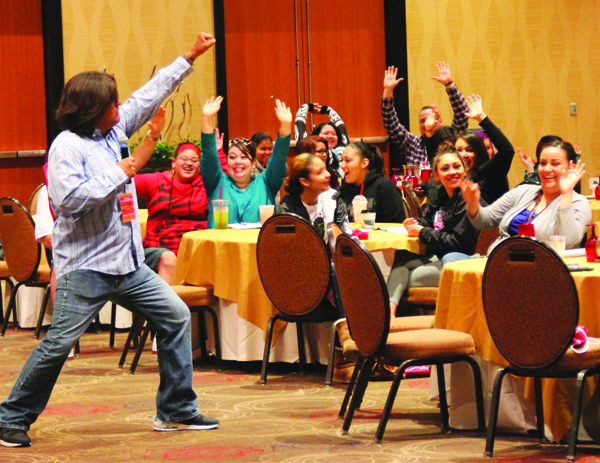 A simple, but powerful message expressed to the youth by Gyasi Ross was "It gets greater later."
"We come from a faithful people," expressed Ross to the tribal youth. "We come from people who have genetically coded DNA that says, 'It gets greater later.' We don't give up. We don't ever give up. That's not what we do. Every single one of you come from that strong, enriched lineage of perseverance and resilience. That DNA is still within you, that blood is still within you that makes you strong. That makes you willing to work by faith and realize 'It gets greater later'."
This message wasn't planned, but hit home with all and was repeated throughout the conference. Alison Bowen, Family Haven Program Manager and co-coordinator of the conference, hopes that every single tribal youth takes this message to heart. "It becomes greater later. Each and every one of you has a purpose. You are all needed and loved."
This is an ongoing article. 
Contact Micheal Rios, mrios@tulaliptribes-nsn.gov