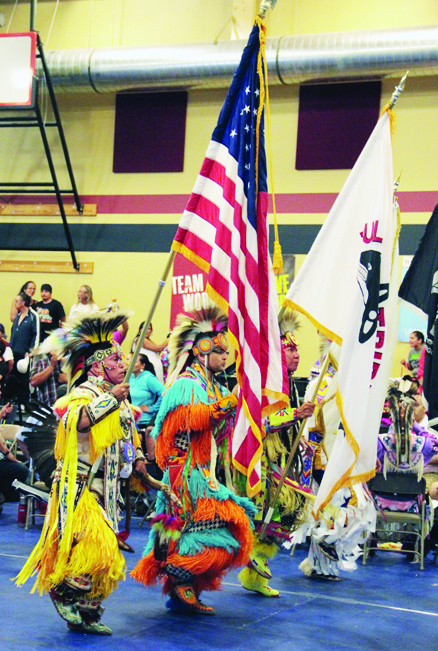 By  Mara Hill, Tulalip News 
The vibrancy of color and beauty in Native American regalia and the sound of drums is enough to give you goose bumps throughout your body, and a shiver down your spine. The intensity of the drum beat matches the heartbeat of the bystanders as they watch 15 drum groups and hundreds of dancers compete in the Annual Veterans Pow Wow. The dancing, round drums, and singing can give the sensation of being in a meditative state of mind.  Attendees travel long distances to be a part of this pow wow, to not only honor our veterans, but to meet and connect with other communities and tribes.
The Veterans Pow Wow was held June 5-7 in the Don Hatch Youth Center.
Contact Mara Hill, award@tulaliptribes-nsn.gov