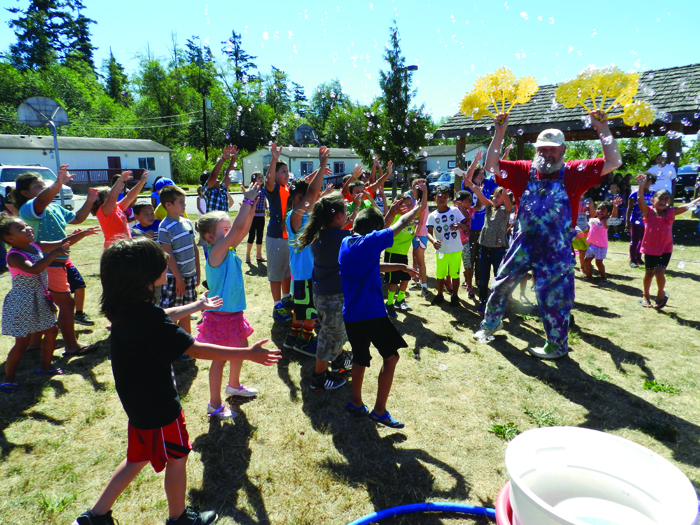 by Micheal Rios, Tulalip News 
This summer, from 10:00 a.m. to 5:00 p.m. Monday through Friday, the Tulalip Boys & Girls Club buzzed with a minimum of 150 kids per day. The newly updated learning center and immersion rooms have been a great success, club officials say, with nearly full-occupancy occurring in each activity room every single day, and that's just the beginning of the story for Summer Camp 2015.
The Club's Summer Camp program ran from July 13 – August 21. There were 364 registered kids for this year's Summer Camp, up from the 340 registered last year, and a record amount of parents who took advantage of the Club's before care program, with an estimated 100 kids at the Club every day by 9:00 a.m. Membership dues were completely free for the entire five-week Summer Camp program for any child who lives on the Tulalip Reservation, tribal or non-tribal.
"Summer Camp was definitely hoppin' this year. From six in the morning to six at night we were full of kids, which is great," says Diane Prouty, Program Director for the Tulalip Club. "The Boys & Girls Club is a safe place. We are always telling the kids this is a positive place, it's our job to keep it safe and positive for every single one of our kids. We want every kid who walks through our doors to feel safe and to have fun, that's our number one priority."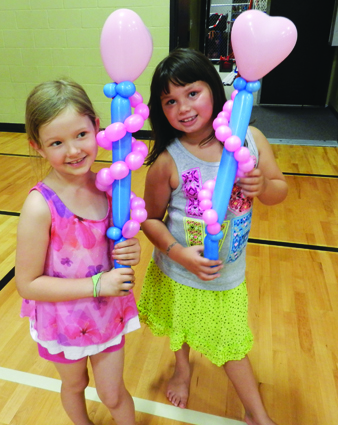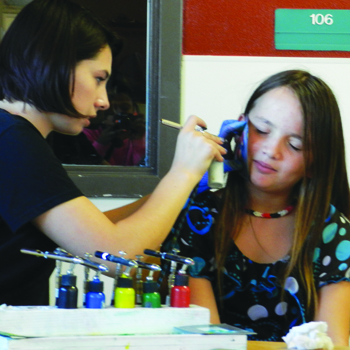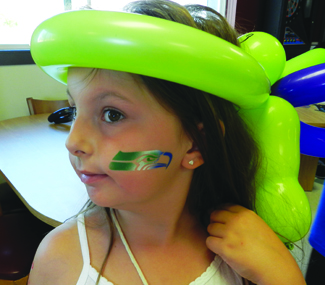 The Club is more than just a safe, stable place for kids to spend their summer breaks while out of school. Along with numerous field trips, weekly presenters, and daily activities, the camp also provides kids with lunch and snacks. Throughout the summer, the Club's staff planned a variety of programs to keep kids learning and exploring. Field trips were a regular occurrence, including visits to local water parks, Kayak Point County Park, and Forest Park in Everett that currently features an animal farm and petting zoo.
Learning opportunities are a large focus of the summer program with several special guest speakers dropping in to present to the children. From the local school district and transportation to The Reptile Man to Seattle Children's Museum, the guest speakers and presenters kept the kids' attention peaked by mixing fun activities with ideas that foster a creative imagination.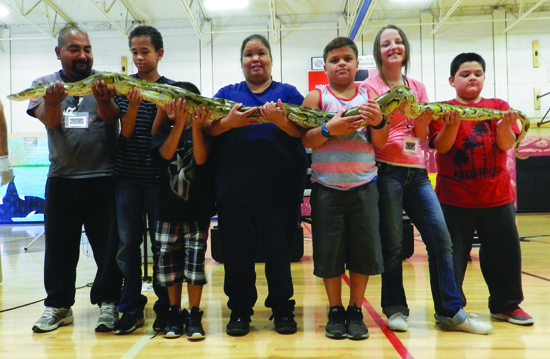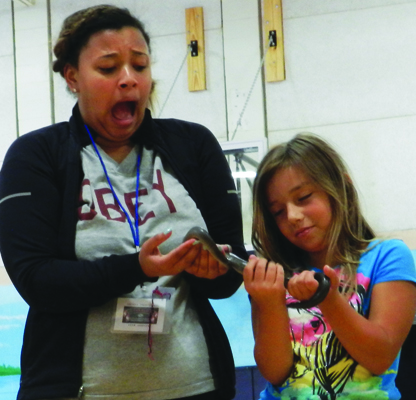 "We had at least one guest every week, if not more," continues Prouty. "We also did a soccer camp within our summer camp this year. We had a local soccer coach come in with one of his very talented, young players. They would come to the Club twice a week, every week during the camp and work with our kids. They had the kids do soccer drills and worked to build their understanding of the game while teaching them new skills. It was really cool and the kids just loved it."
Overall, members of the Club's summer program spent their break forging new friendships, exploring their surroundings and opening their minds to new concepts and knowledge. School might have been out, but Club members were keeping their brains and bodies active.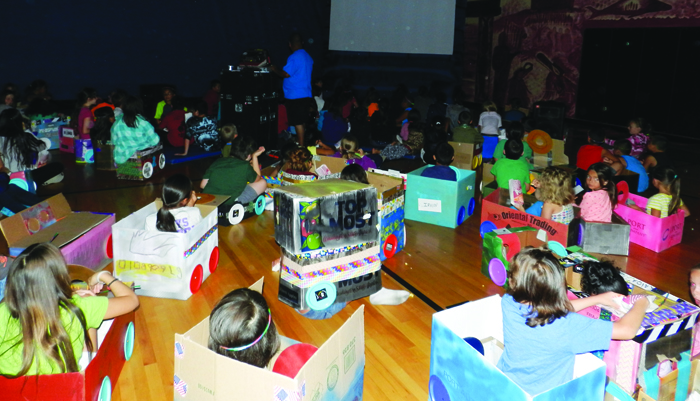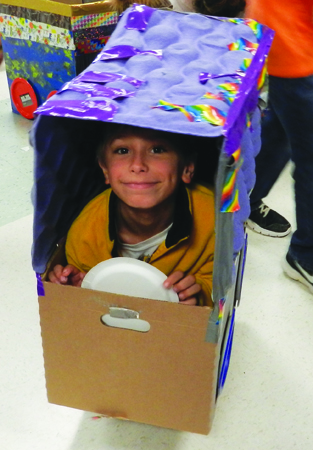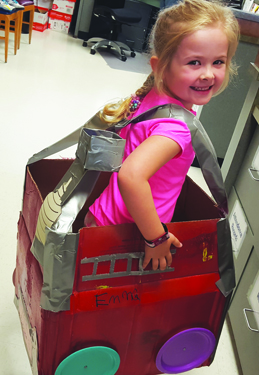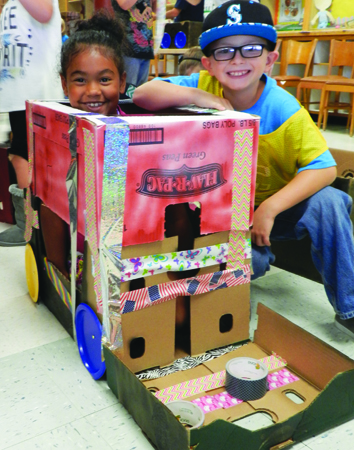 To learn more about the Tulalip Boys & Girls Club and its mission to enable young people to reach their full potential, visit https://sites.google.com/site/tulalipboysgirlsclub or call 360-716-3400 to set up a tour with a club ambassador.