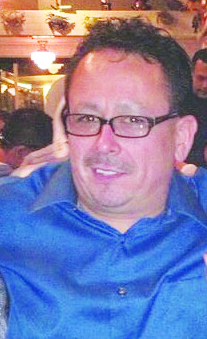 Michael Dean Proo passed away October 5th, 2015 at the age of 42. Michael was born in the bay area, San Leandro California on August 10th 1973. His parents were Max Proo and Carolyn Oliver. Grandparents were Margaret and Dale Holmes.
Michael Moved to Reno Nevada where he lived for the past 18 years with the love of his life Keena Jackson; where they raised their daughter Keisha they enjoyed family time. Michael was all about family and friends his love and passion was cooking and football. His teams were the Raiders and the Oakland A's and he was proud to represent the bay. He always enjoyed cooking for family and friends he loved to welcome people with his food and laughter and his great sense of humor. He was always making people laugh!
He enjoyed shooting guns, music, sporting events, and concerts, Michael had a love for life. His brother Dennis and him had a unique brotherly love which involved teasing, joking and always getting one up on the other. Their games would always leave you laughing along with them. Michael will be greatly missed by all who loved him!
Michael is survived by Keena Jackson; and their daughter Keisha; his mother Carolyn Oliver and Dennis P. Two brothers Dennis Sarina and Steven Proo. Grandmother Susanna; Aunties Cecile Hansen and Charlene Loback; Uncles Ernie, Phillip, Mario, Michael, Gabriel, and Angel Proo; Mother In-law Jan Gardipe; Father In-law Ted Jackson; Sister in-law Lisa and Kelly Townsend; Sister In-law Kelly and Dave Turner; Niece Deidra Proo and great Niece Dakota Proo; Special Cousins; Devin, Jay, Marc, Martin Napeahi; Marvin, Jeff, Melissa Velazquez, Katrina Lane. He was preceded in death by his Father Max Proo