By Micheal Rios, Tulalip News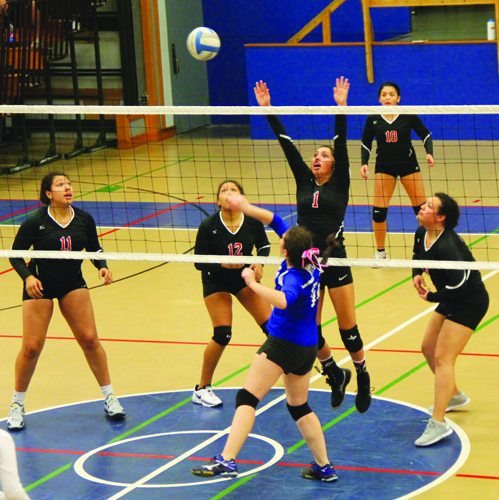 The (3-6) Tulalip Lady Hawks volleyball team traveled to Grace Academy on Friday, October 16, to face the (6-2) Eagles. It was the third straight road game for Tulalip and second time this season they'd play the Eagles. Their first match was played in Tulalip and was a 0-3 defeat for the Hawks.
In the 1st game of the match, the Lady Hawks were unable to match the intensity of the Eagles and lost a very quickly played game 13-25. In the 2nd game, the Lady Hawks upped their play and matched the Eagles point for point early-on. With an 8-8 tie game, the Eagles started to pull-away and went on to win the game 19-25.
It was in the 3rd game where the team from Tulalip displayed the competitive spirit we are accustomed to seeing. They came out firing on all cylinders, taking a 5-1 lead, extending it to 8-2, and then making it 14-5; forcing Grace Academy to take the first timeout of the match.  Tulalip was playing as a team and doing a commendable job of hustling to earn every one of their points. Following the timeout, Tulalip continued to dig in and maintain their lead. They were leading 23-16, only needed to score 2 point more to win and force a 4th game. However, Grace Academy wouldn't make it that easy and they called another timeout to adjust their serving game strategy.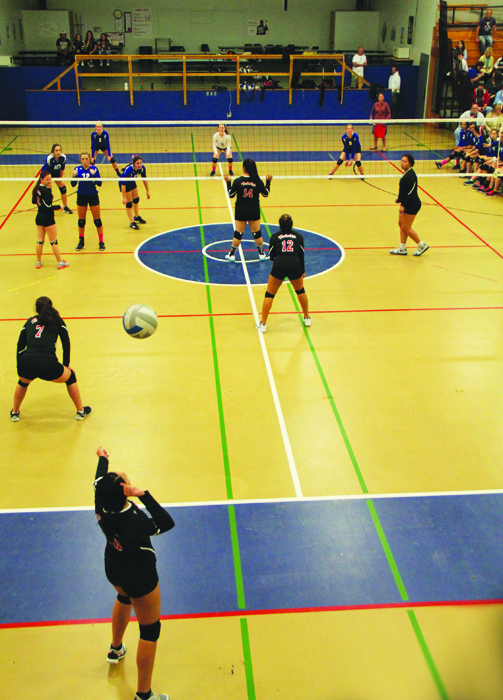 Following another timeout, Grace Academy scored 5 straight points, 3 of them were on aces, to close the Tulalip lead to 23-21. The Lady Hawks called a timeout of their own to calm their nerves and make a couple substitutions. The Eagles scored 2 more points to tie the game at 23-23. The tension was in the air with both teams really wanting to win this game. Both team refused to give in and they matched each other point for point to a 25-25 standstill. Normally the winner is the first to 25 points, but you have to win by 2, so this was basically like an overtime. First to claim a 2 point lead would win the game. The next two points scored by each team was very quickly countered by their opponent, keeping the game tied at 27-27. The Lady Hawks were running, diving, and hit the floor on numerous occasions to salvage every point, but unfortunately it just wasn't enough on this night. They gave up another ace to the Eagles, followed by an unforced error that resulted in a 27-29 loss and a 0-3 match defeat.