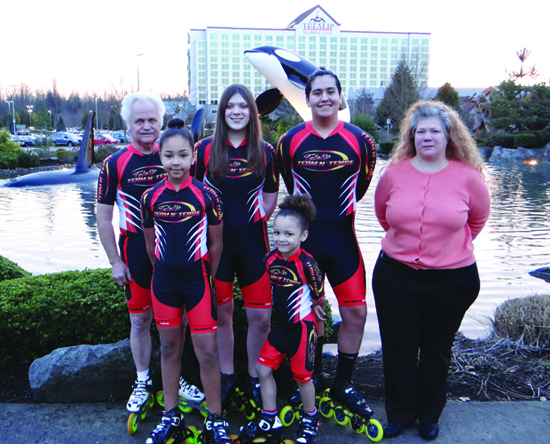 By Kimberly Fleischmann, Coach, Team N Tense
New name, same team. Tulalip Team N Tense is proud to announce we are beginning our season competing at the Auburn, WA Inline Speed Skating Invitational Competition, held January 18-20.  We have been skating together as Team N Tense for seven years. The competition began with middle distance races which vary in distance for each division and is won by placements and accumulation of points after a short and long distance race have also been completed on a 100-meter track.
I am very proud to be coaching this team. It takes a lot of dedication to get up at 4 a.m. to get to a competition where the doors open at 5 a.m. and racing starts at 6 a.m. Our skaters range in ages of 5 years to 72 years.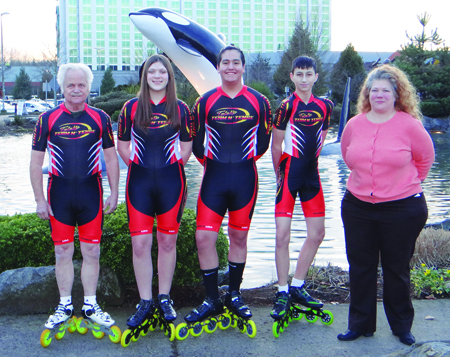 Our placements were:
Fred Brevik 4th place Esquire Men Division
George Comenote 2nd place Junior Men
George Comenote skated the 100meter time trail with an 11:02 lap time
Ayana Haynes 1st place Tiny Tot Girls
Ayiesha Haynes made the Finial in her 300meter race
Nikita Flieschmann made the Finial in her 500m race
Great job to all these skaters for their racing. Our next competition will in Federal Way, March 11-13
Coached By Kimberly Fleischmann. Questions about Tulalip Team N Tense? Visit our Facebook page and message me.