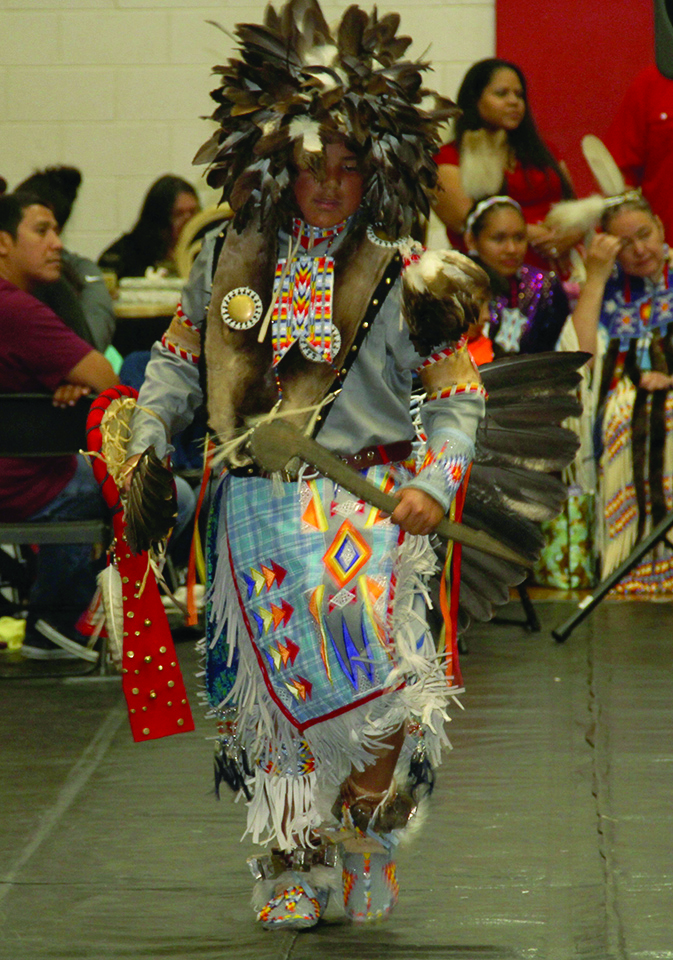 by Kalvin Valdillez, Tulalip News
The Hibulb United Schools Spring Pow Wow was held at Totem Middle School on Saturday May 14, 2016. The venue was small, however, it was a more intimate setting, which allowed everybody to take part in the festivities. There were five drum circles, and several vendors selling clothing, beadwork, art prints, sage, and sweet grass.
A dinner, featuring hamburger stew, dinner rolls, and fresh fruit, took place before the grand entry. Once everybody made their way to the gym, Totem Middle School Principal, Tarra Patrick, briefly spoke of the importance culture, and keeping traditions alive. MC, Arlie Neskahi, then welcomed everybody and a culture filled night with drums, singing, dancing, competition and laughter followed.
In the middle of the ceremony, all dancers stopped on a whistle, elder Charlie Pierce, signaled for everybody to stop momentarily. "Thank you all for stopping immediately, there is a pressing issue that I must acknowledge right now," said Pierce, "Three times I was stopped in my tracks, there is somebody here who is hurting, three separate occasions something came to me and told me I have to address this situation." He then called for complete silence while he prayed for the gym. Pierce continued, "Whoever you are, if you are going through a tough time, then get yourself out here, there is medicine on this dancefloor come and receive your healing."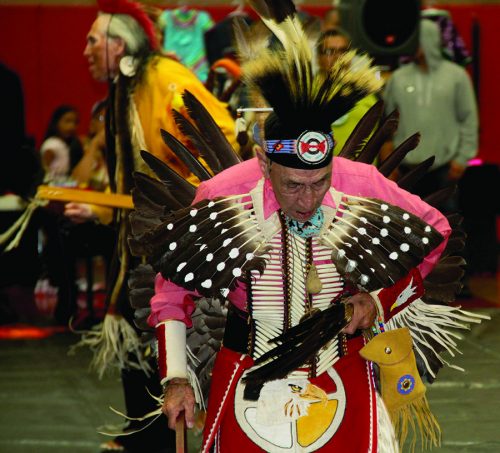 The evening really began after that moment; dozens of on-lookers came out and danced, seeking healing, A father, who brought his new born out to dance said "That was amazing, I am not sure if there was a particular person that was addressed to, but there were many people who needed this, and his words gave them the courage to get up, share memories and have some fun."
In between dances there were raffles, donations, and birthday wishes. Gifts were also handed out. One of the gifts were coloring books for every kid that danced. "I think the books were a great gift, we worked with Everett Community College, and we just wanted to encourage kids to stay in school." stated committee member Terrance Sabbas,"I am very happy with the turn out, especially because our community had so many events going on in the same night."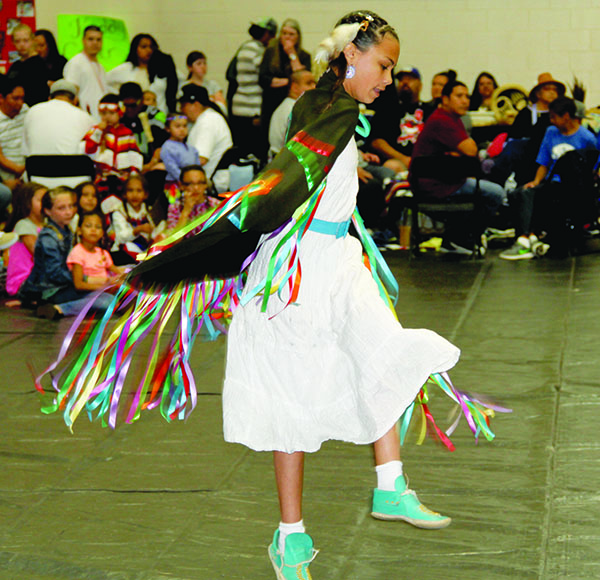 Terrance expressed that the vision of the Hibulb Pow Wow was to create a more traditional experience. "It's officially Pow Wow season! We just wanted to have a more traditional vibe, we paid drums equally, we had competitions, but we didn't want it to be about the prizes. We wanted to bring it back to the days where the community got together and enjoyed good song and dance."