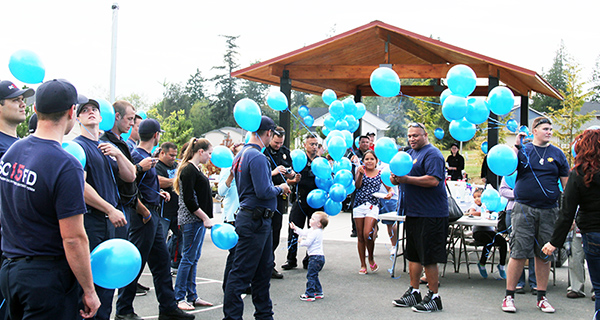 By Kalvin Valdillez, Tulalip News
"Over the past month we've lost over 12 fellow officers with the shootings in Dallas, and Baton Rouge. And as you all know this community has gone through a lot over these past few weeks, so what we'll do is take a moment of silence and we will release the balloons," stated Tulalip Police Chief Carlos Enchevarria.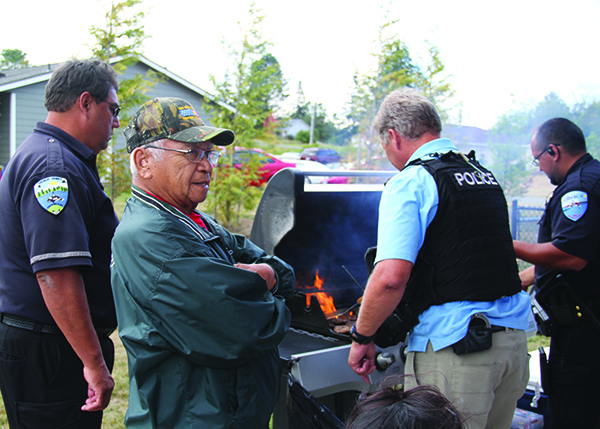 The balloon release was both a memorial for people we lost as well as a symbolic message for unity amongst law enforcement officials and the community. The Tulalip Police Department (TPD) hosted National Night Out on Tuesday, August 2 in the Battle Creek Neighborhood of Tulalip.
The two-hour event included a BBQ and stands promoting local programs and departments. Several police officers and firefighters interacted with the local children playing tetherball, basketball, and on the playground.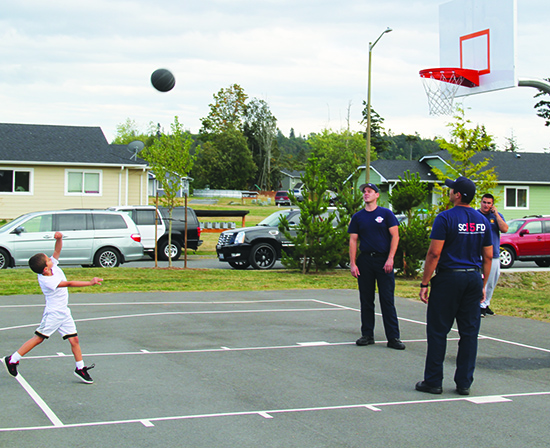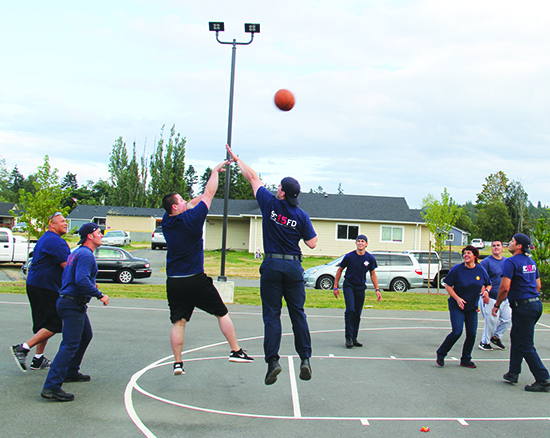 The main event was a basketball showdown between TPD and Tulalip Bay Fire Department. A game that started out with a fun half-speed vibe quickly turned into an exciting competitive match. The nail biter contest came down to the wire as the Tulalip Bay Fire Department hit a two-pointer on the right side wing to take the game and a years worth of bragging rights until next years National Night Out.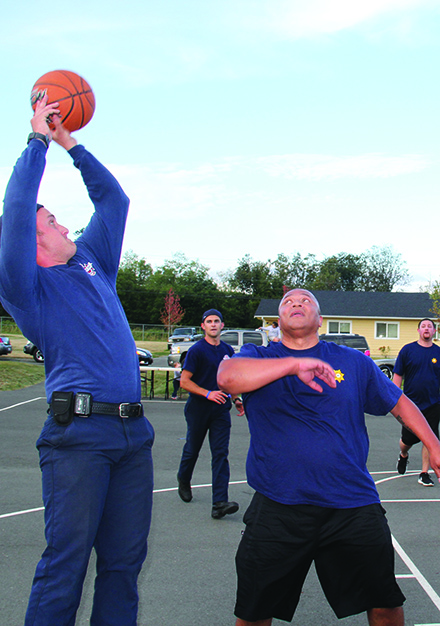 Although a difficult time for both the community of Tulalip and Police Departments across America, TPD hosted a feel good event that allowed community members to escape and enjoy great company.