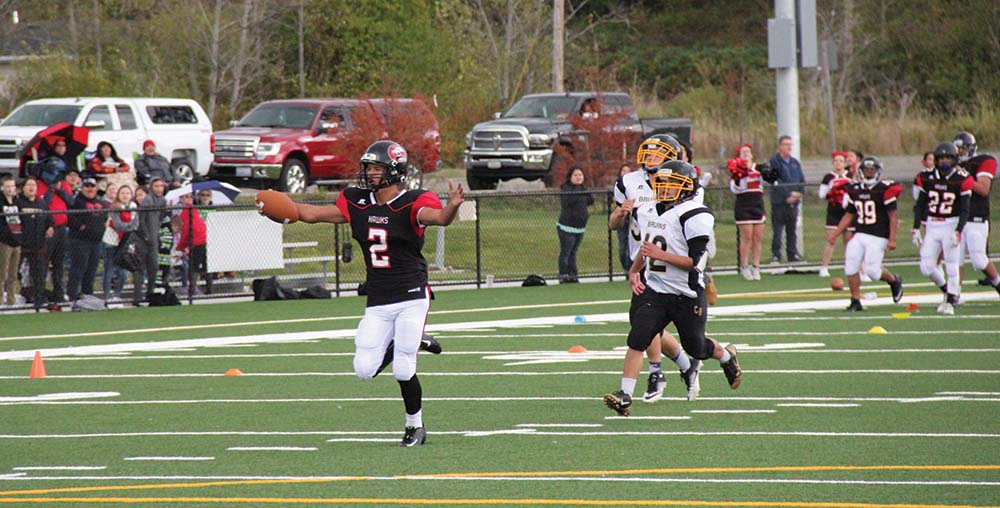 By Micheal Rios, Tulalip News
The Tulalip Heritage Hawks (0-1) held their home opening football game on Saturday, October 1, when they hosted the Bruins out of Clallam Bay (2-1). The game was played at the newly built Alpheaus "Gunny" Jones, Sr. ball field.
These two teams previously faced off on September 9 at Clallum Bay. That was a highly competitive game in which the Bruins pulled out a 28-26 victory.
The Hawks were determined to get their first win of the short season and did what they could to show off for their home crowd. Everything seemed to go the Hawks way on both sides of the ball. The offense was clicking and had no trouble moving the ball. Meanwhile, the defense came up big by forcing three interceptions and a couple fumbles.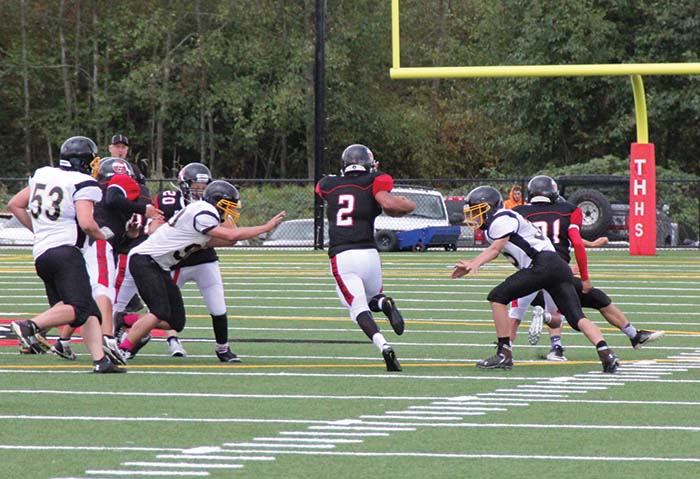 After four quarters of solid play, the Hawks won by the score of 51-26.
The twenty-five point victory is sure to be a shining spot on a season that has seen two games cancelled thus far. On Monday, October 3, it was announced Tulalip Heritage has forfeited its next game against the Lummi Blackhawks.
Saturday, October 29, is the next and last home game on the schedule for the Hawks.