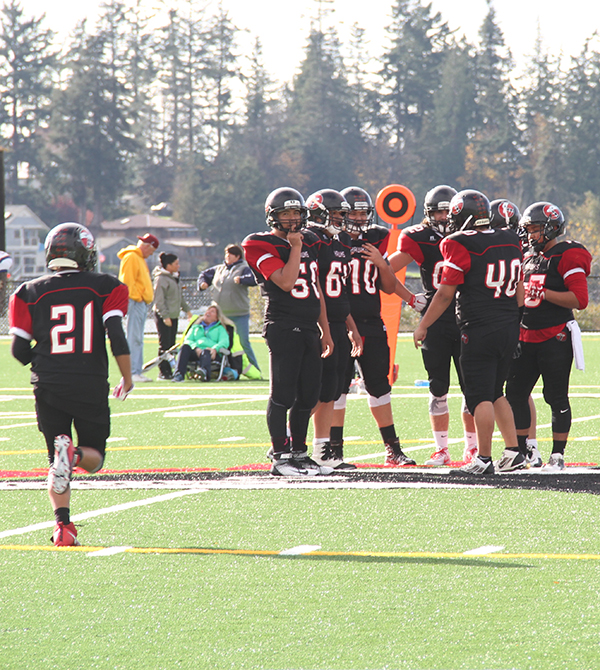 By Kalvin Valdillez, Tulalip News 
The Tulalip Heritage football program (1-3) played their final game of the 2016 regular season. The Hawks, with home field advantage, took to their brand new field, the Alpheus Gunny Jones Sr. Field, one last time as they closed out the season against the Crescent Loggers.
The Hawks started the game energetic on offense and sharp on defense yet were held scoreless for the first three quarters. The Loggers, had 32 points on the board by the end of the third.
At the beginning of the fourth quarter, Tulalip fans were treated to a highlight as number 21 for the Hawks, Josh Iukes, hit nitro boost as he returned a kick the length of the football field for Heritage's only touchdown of the day. The Loggers would close out the game on a 32-0 run resulting in the final score of 64 Loggers – 6 Hawks.
Heritage ends their season 1-4, however, they will be competing in the district playoffs at the number four seed. Despite the blowout the boys never gave up and were playing every down at full speed. Their defense showed flashes of potential and if the Hawks are able to tighten up their offensive line and convert on a few third downs, something special could happen during their playoff run.