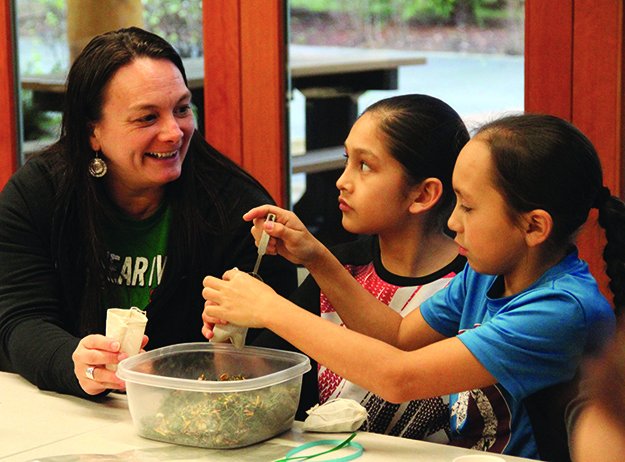 by Kalvin Valdillez, Tulalip News 
Since time immemorial the Indigenous Peoples of America have been the protectors of this planet. The recent events in North Dakota has shown the entire world the deep connection Native Americans share with Mother Earth to this day. With all the recent attention focused on water, Tulalip's Hibulb Cultural Center hosted an event during the first weekend of December, to talk about the importance of another precious resource, plants.
Hibulb's Rediscovery Program held the special holiday event, The Gift of Conifers, exclusively for Tulalip tribal members. The theme was inspired by the holiday season, particularly the Christmas tree. Staying true to the Christmas Spirt, the Rediscovery Program presented the opportunity for their event attendees to make gifts, such as tea mixtures, while simultaneously learning about the benefits different plants and herbs have to offer.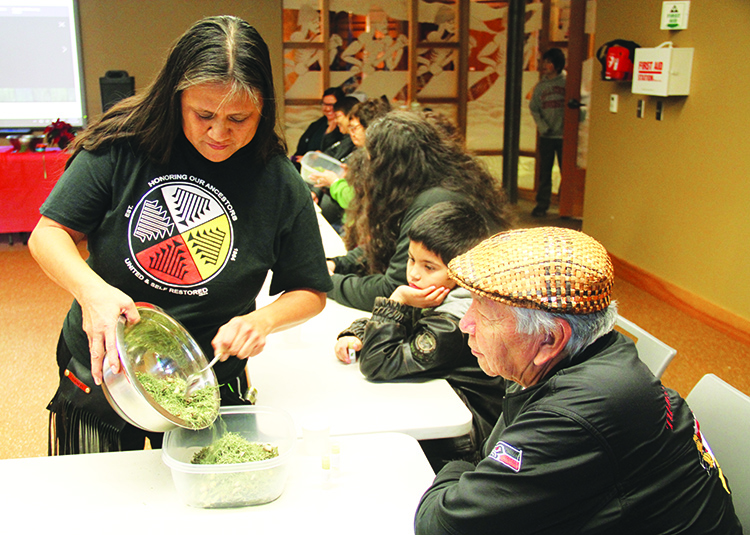 Guest Speaker, Valarie Segrest, is known state-wide for her work with the Northwest Indian College and the Muckleshoot Indian Tribe on traditional foods. Segrest made the comparison between Native communities and trees, expressing that the environment is key for growth. She states, "If you look at the seed of a tree and an elder, you will see they have the same amount of life. In order for a seed to send down a root it has to choose at the moment that it is going to stay in one place and not roam around anymore and commit to living right there, in that same spot. That transition is necessary; the individual has to take a chance in order to thrive." Segrest then spoke of the connection between Natives and plants. "The ability to learn that process, how to grow, use those medicines, and how to live in this environment among other nations of tree people, is really beautiful."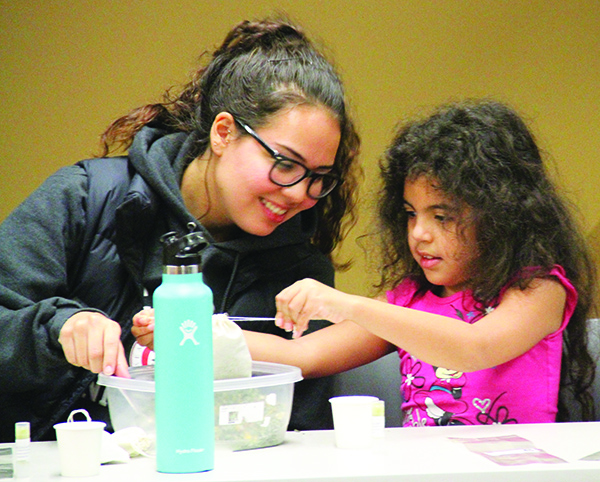 Aside from traditional teachings and gift making, the Rediscovery Program also featured storytelling from several traditional teachers including Roger Fernandez, Tammy Cooper-Woodrich, and Kelly Moses. Contributing to the event's tree theme, Kelly explained the story of Fall and why the leaves shed from trees during this time of year.
The Gift of Conifers attracted many community members, from different generations, that shared stories and good times while learning essential lessons on the growing, harvesting, and medicinal purposes of plants from the Northwest region that Coast Salish Ancestors depended on for centuries.