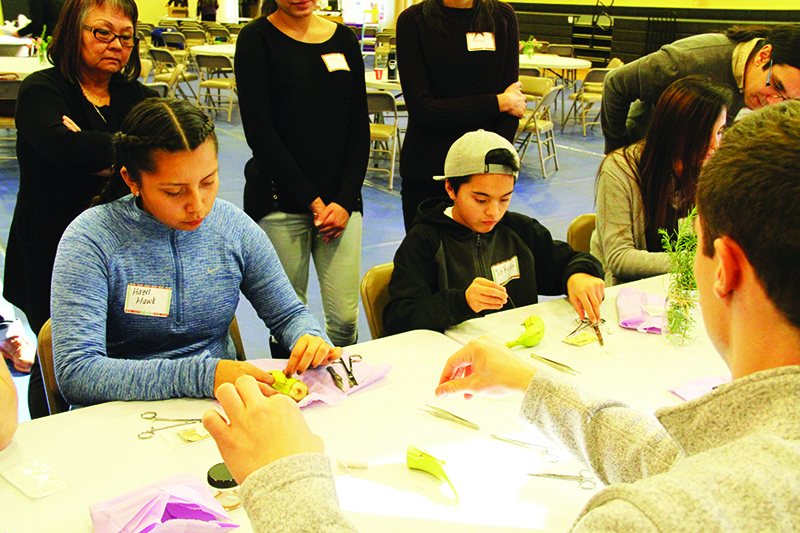 By Kalvin Valdillez, Tulalip News 
Native doctors, nurses and dentists are greatly needed throughout Indian Country. The Association of American Medical College released a study showing that since the early 2000's, the number of Native American students entering the medical field has decreased significantly. Currently, about 150 Native students begin pursuing a healthcare profession annually. Ten short years ago that average was 470. Meanwhile, tribal members nationwide continue to struggle with health issues, namely diabetes and heart disease.
In participation with the University of Washington School of Dentistry, the Tulalip Tribes hosted 'Empowering the Youth for Health Careers' Potlatch. The January 14 event provided the youth of the Tulalip community information, hands-on experience and advice for college preparation for those interested in pursuing a career in healthcare.
"We want to ensure that when anybody, youth to elders, walks into a clinic and they are in need of help, we can provide them with an alternative to what comes in a pill bottle," stated Mohawk tribal member, Dr. Terry Maresca. During a live demonstration, Dr. Maresca used mixed berries, honey and various plants such as sassafras to make a traditional home remedy for the average cold. She spoke of the importance of using traditional teachings in the modern medical industry.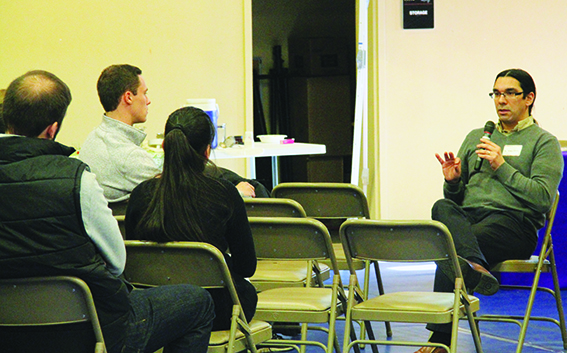 Dr. Jason Deen of the Blackfeet Tribe is a UW alumnus and Pediatric Cardiologist at Seattle Children's Hospital. Dr. Deen spoke about his personal experience, from college to his current position, in the professional healthcare world. Dr. Deen then advised the youth on the steps needed to take in order to be well-prepared for college.
The event included hands-on learning where participants, using bananas, learned the suturing technique dentists use when their patients need stitches. Representatives from local colleges including Everett Community, Shoreline Community, and Bellingham Technical were in attendance and provided information about the programs their schools offer, respectively.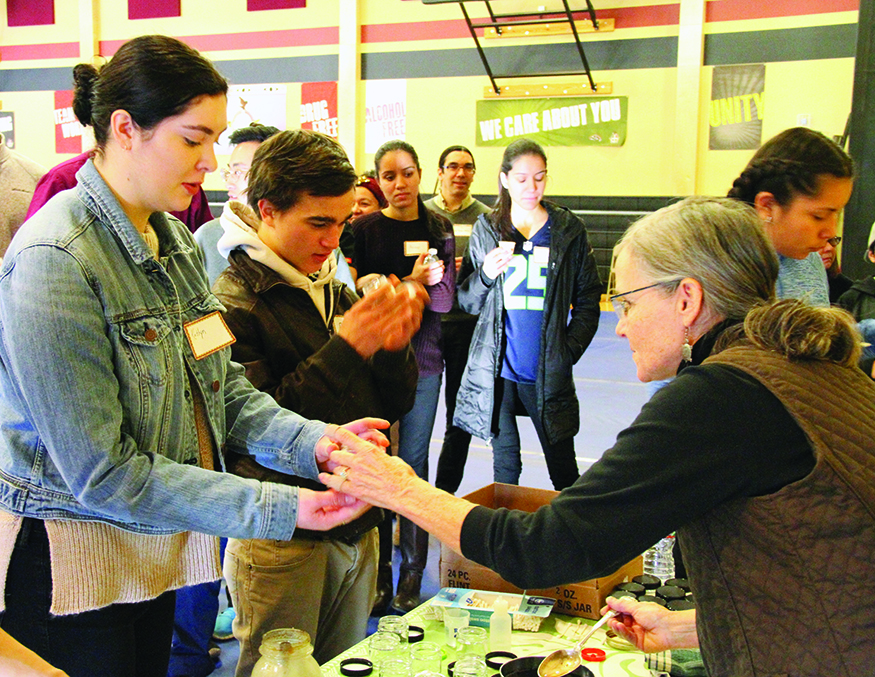 The UW School of Dentistry hosts a free summer program that provides resources and information for Native American, African American and Latino American students interested in the medical field. For more information on their summer and upcoming programs, visit www.shpep.org