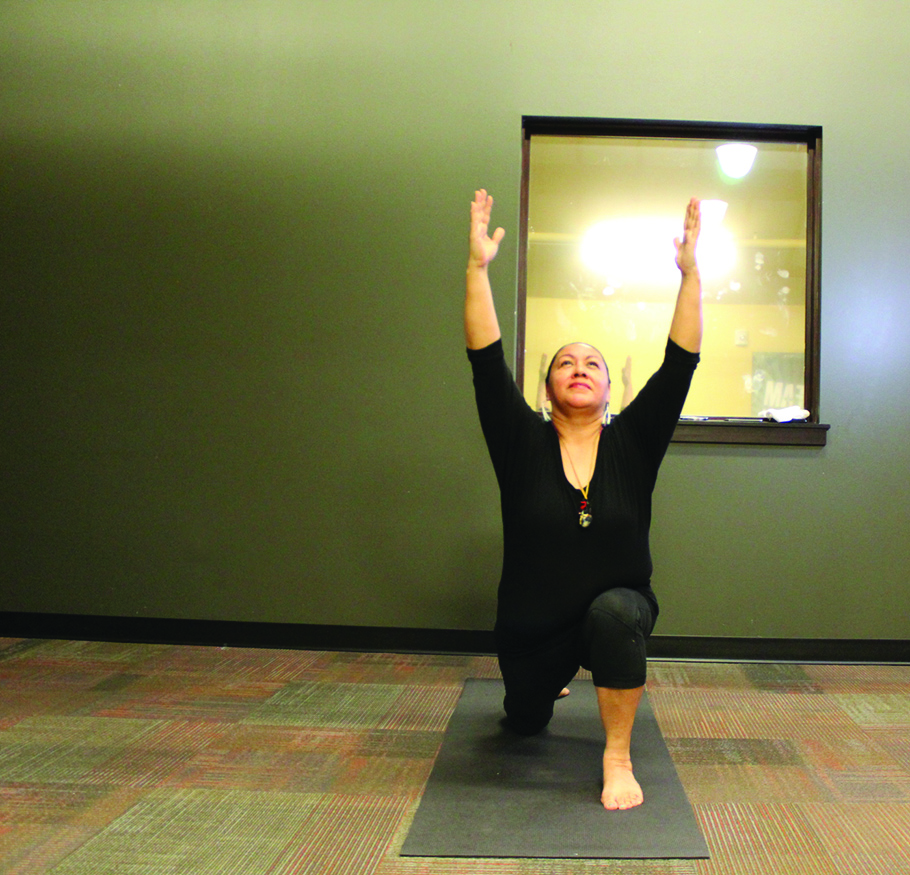 By Kalvin Valdillez, Tulalip News 
In today's busy society health has taken a backseat for the majority of America. The work week can be stressful, exhausting and often takes away time from friends and family. Diseases such as diabetes, depression and anxiety are prevalent throughout many Native communities. Because of the everyday grind many people neglect to set aside time for themselves, therefore spending their lives in a rush and are left feeling disconnected from their selves.
Enter yoga, an ancient practice of exercise, discipline and meditation that originated in India. Although there are many forms and variations, Hatha yoga has been growing in popularity over recent decades. Hatha is a combination of different yoga techniques with an emphasis on deep breathing and guided stretching. Countless studies have shown that by practicing yoga, individuals are more happy, healthy and heedful when incorporating yoga into their lives, as the practice promotes the healing of the mind, body and soul.
"The benefits of yoga are outstanding," exclaimed yoga instructor Lisa Foster. "Anyone can do the stretches and become more flexible. Yoga can help unlock your full potential as you start learning more about your body, it's like a kick starter to fitness."
Recently Tulalip Youth Services began offering free classes to the community at the Don Hatch Youth Center and recruited Lisa to guide community members during the classes. Lisa has instructed yoga participants, or yogis, for nearly two years and has been personally practicing for over five years. She has prior history teaching aerobics and taught a step class at the old Tulalip elementary gym in 2007.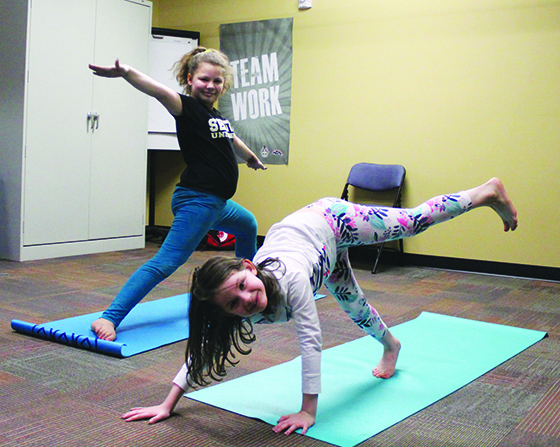 Lisa dedicates each class to her late sister and Tulalip tribal member, Debra Barto, before the stretching begins. Lisa, who is a part of the Klamath Tribe in southern Oregon, stated that Debra was an advocate for healthy living and even aspired to become a certified fitness instructor before passing in 2015 from breast cancer. "It's crazy how life evolves, here I am on her reservation teaching these classes," she exclaimed. "She was all about wellness and being that whole person – mind, body and spirit."
Lisa takes time throughout the class to ensure that the yogis are breathing properly and are moving safely through the stretches, while advising the students to go at their own pace. "People have their war wounds and I take that into account for the safety of the people, so they're not overexerting themselves. I never believed in 'no pain, no gain.' If you're in pain that's your body's way of talking to you to tell you you're going too far."
The classes are held on Tuesdays and Thursdays and hour-long sessions are offered at 12:10 p.m. and 5:00 p.m. Lisa incorporates elements of Native American culture into her program including sage smudging. She also honors the medicine wheel by turning, after each set of poses, to face all four directions during the class.
"On the first day of class the one word I used a lot was 'accept', because you need to accept yourself – who you are and the form you are. Yoga can help with many challenges you might be facing – anxiety, depression, obesity, diabetes, and arthritis. It helps relieve pain and could prevent injury," explained Lisa.
She invites the entire community, of all ages, to attempt a few downward facing dog poses with her, and take a break from the everyday hustle and bustle. She states, "Come as you are and allow yourself to understand your body."
For additional information about the Yoga Program with Youth Services please contact (360) 716-4909.