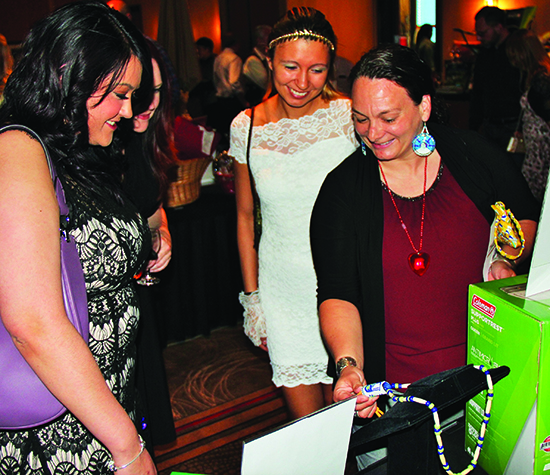 By Micheal Rios, Tulalip News 
During the evening of Saturday, May 20, the Tulalip Resort Casino's Orca ballroom was home to the 19th Annual Tulalip Boys and Girls Club Auction. The annual fundraising event is all about giving donors and community members the opportunity to take action for the benefit of countless kids and support the Tribes' local Boys and Girls Club.
'The Club', as it's affectionately been dubbed by the hundreds of children who attend daily, is a safe place where children can just be kids. At the Club, children make relationships that can last a lifetime, are exposed to healthy food choices, and create an abundance of happy memories.
"In an uncertain world the Boys and Girls Club is fortunate to be able to be that rock and stable foundation that so many of our children long for," states Rochelle Lubbers, Auction Chair. "The hard working leadership and staff at the Club continue to explore dynamic ways in which to expose our children to diverse activities to nourish their spirts and minds. With a focus on safety, healthy body movement, and culture the Club is enriching the lives of children every day."
The Tulalip Boys & Girls Club is the first club of its kind to be built on tribal land in Washington. Established in 1995, 2017 marks twenty-two years of commitment to the community. The Club promotes the health, social, educational, vocational and character development of boys and girls. Through before and after school programs, it aims to help young people improve their lives by building self-esteem, developing values, and teaching skills during critical periods of growth.
Serving as a model for those working to improve the lives of young people in the surrounding communities, the Club is the primary beneficiary of the annual fundraising auction. With each auction building off the success of the previous years, the Club has not only been able to sustain services, but to complete much needed campus expansions that add additional learning and activity space. Funds raised from this year's auction will make it possible to add a 4,000ft2 extension to the Club that can serve as a teen-oriented, multimedia room.
"Across the country it's very difficult to get these teens to re-engage after they've aged out of the Boys and Girls Club, so what we want to do is get them their own addition to our Club," said Marlin Fryberg Jr., Director of the Tulalip Club, to the auction audience. "We're trying to get those kids back into a safe facility. With your generous donations we're going to do that."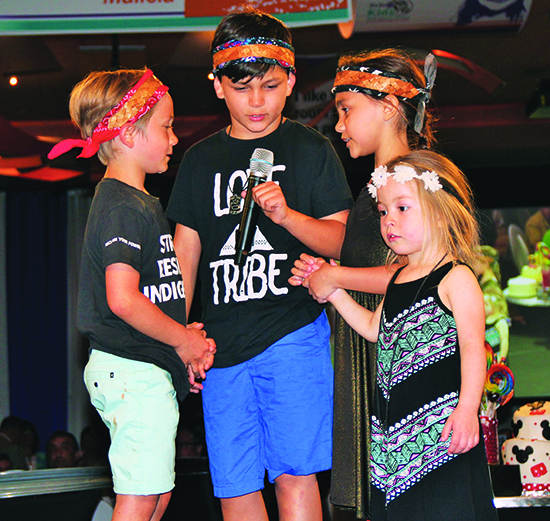 There were over 600 caring and generous people in attendance this year. With such an amazing turnout to support the kids came some thrilling fundraising numbers. $53,000 was raised for Kids Kafé, which is an essential part of the Club's services. This year, Kids Kafé served hot meals and healthy snacks to approximately 385 kids each day, 2,500 meals per week, and 123,000 meals per year.
In total, a record breaking $432,000 was raised at the 19th annual auction.
"The auction is really about building relationships with the community and continuing to build upon the strong foundation of support we have with the Tulalip Tribes and the Tulalip Resort Casino," stated Terry Freeman, Assistant Director of Development for the Boys & Girls Clubs of Snohomish County. "Our goal remains to create more and more partnerships off the reservation to achieve our goals on reservation. Thanks to our tribal leadership team, we continue to meet and exceed this goal. This year's auction and the record amount of funds raised goes to show that it's so much bigger than just an auction, it's a signature event for people giving back to the kids."
On behalf of the Tulalip Boys & Girls Club, the Tulalip Tribes thanks everyone who contributed to the success of the 19th annual auction. The outpouring of support received each year from sponsors and volunteers is quite overwhelming. As in years past, the funds raised from the auction will ensure that our club not only continues to provide, but improves upon, quality programs in a fun, safe and positive environment for kids to attend.