Let the Games begin!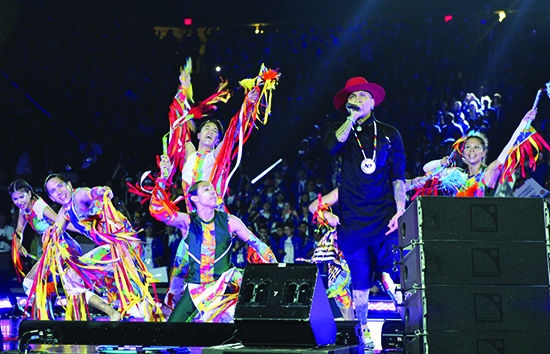 By Micheal Rios, Tulalip News 
On the spectacular evening of Sunday, July 16 an estimated 5,250 Indigenous athletes, coaches and support staff proudly marched into the Aviva Center, located just outside of Canada's largest city Toronto, for the opening ceremony of the North American Indigenous Games (NAIG) 2017.
The over 5,000 athletes represent 26 regions across North America, consisting of 13 provinces and territories in Canada and 13 regions in the United States. Since 1990, Indigenous competitors between the ages of 13 and 19-years-old have taken part in the showcase that celebrates their athleticism and heritage. This year's Indigenous Games marks the 9th edition of the multi-sport, multi-disciplinary event dedicated to Indigenous youth from the United States and Canada. The Games offer 14 sport competitions in addition to a vibrant cultural program.
For the first time in over 25 years NAIG returned to eastern Canada, notably allowing the province of Ontario to host its first ever Indigenous Games. For many of the young tribal competitors who reside on reservations in the United States, their athletic expertise allowed them their first ever entrance into Canada, to sightsee the City of Toronto, and, most importantly, to experience and connect with Indigenous cultures from around the continent.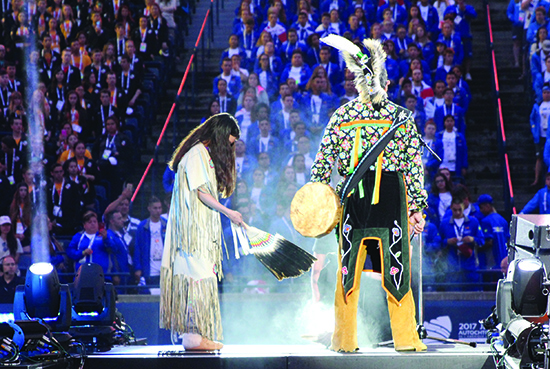 During the opening ceremony of NAIG 2017, which was delayed approximately 90-minutes due to a thunderstorm, the capacity crowd of over 9,000 was rightfully energized by a surprise musical performance from Taboo of the Black Eyed Peas, flanked by traditional hoop dancers putting on a mesmerizing cultural performance.
"Ladies and gentlemen, it is an honor to be here. I represent the Shoshone and Hopi Nation," said Taboo before performing his musical medley. "I am very proud to be Native American representing here with you all in Toronto. We represent the future. Natives, Indigenous, First Nations, and Aboriginals all coming together as one people, one nation, one tribe to make dreams come true."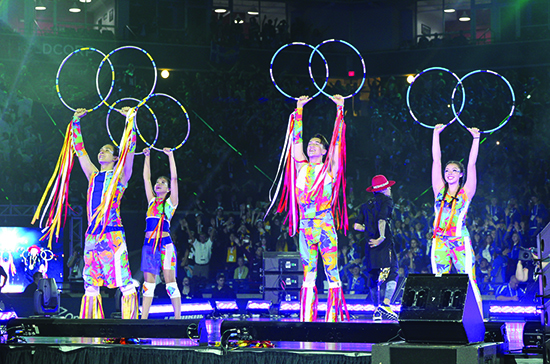 Spanning the week of July 17-22, more than 5,000 athletes from across the continent will compete in 14 sporting categories on the traditional lands and homelands of the Huron-Wendat Nation, Metis Nation of Ontario, Mississauga of the New Credit First Nation, Mississauga of Scugog Island First Nation, and Six Nations of the Grand River.
Government and Indigenous leadership from various regions took to stage to deliver rallying messages of encouragement, strength, and unity through sport.
"On behalf of the Six Nations, we are the Haudenosaunee and we welcome you. We are so excited and proud to be one of the community partners hosting these Games," exclaimed Chief Ava Hill, representing the Six Nations of the Grand River. "To the athletes, these are your Games! It is so emotional to me as a leader to witness all you young people here today because each and every one of you is a dream come true. You are role models for the younger ones who are watching you. You are ambassadors for your families and for your communities. You are all winners! You are all winners just by being here and being a participant in the North American Indigenous Games."
Following a rocking performance by A Tribe Called Red, fireworks filled the night sky at the Aviva Center to signal the beginning of the Toronto 2017 North American Indigenous Games.
Sport can be a launching pad for many great things yet to come for youth. Through participation in NAIG 2017, youth are given many opportunities to travel, make new Indigenous friends, and form life-long connections. As athletes participating in NAIG 2017, Indigenous youth learn many character building skills, such as team building, courage, determination, and goal-setting in a familiar setting located at the intersection of culture and sport. These are all skills that will help greatly as the youth move on to the next chapters in their lives.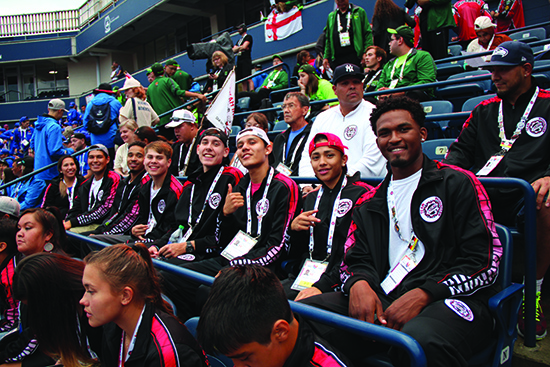 Representing the Pacific Northwest region of the United States is Team Washington and its 19U men's basketball team which includes three Tulalip tribal members: Robert Miles, Darion Joseph, and Bryce Juneau. They are joined by Michael Leslie (Muckleshoot), who played basketball for Tulalip Heritage during his sophomore year, Tre Williams (Nez Pierce), Xavier Littlehead (Northern Cheyenne), and Isiah Strom (Yakama). They are coached by Tulalip tribal member Harold Joseph, who participated in the first four editions of NAIG as a competitor and has coached in every NAIG since.
"Having three Tulalip tribal members on the team is special because they get to share this experience with the younger youth back home," says Coach Harold. "All three of them are positive role models in our community. They each played high school sports; Robert at Heritage, Bryce at Marysville-Pilchuck and Darion at Archbishop Murphy, so the younger kids see that and it pushes them in the right way. I want to thank the Tulalip Tribe for supporting us and giving us the opportunity to represent all our people back home in our quest for a gold medal."