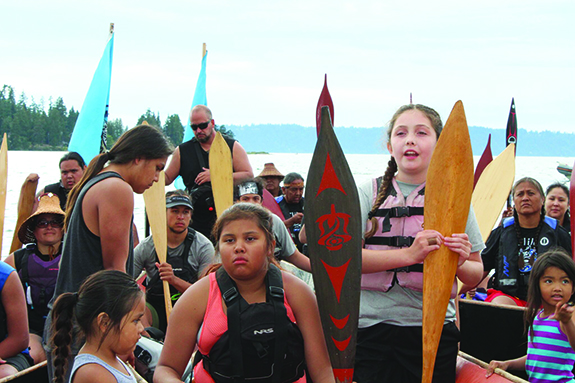 By Kalvin Valdillez, Tulalip News 
Washington State's one-hundredth anniversary inspired a cultural movement amongst Pacific Northwest Tribes in 1989. While planning for the State's centennial celebration, Quinault tribal member, Emmett Oliver organized a traditional canoe pull across Elliot Bay to honor Washington's Native American culture. The paddle influenced the tribes to continue their traditional practices by starting the annual summertime event known as Tribal Canoe Journeys.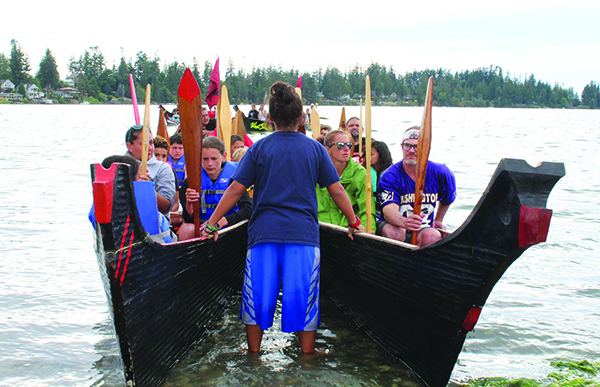 For nearly thirty years Northwest tribes have participated in Tribal Journeys. While honoring the traditional mode of transportation, multiple tribes navigate the open waters in cedar dugout canoes and travel together from tribe to tribe until they reached their final landing destination. The tribes take turns hosting the event each year, marking their reservation the final destination. After all the canoes arrive, a weeklong celebration ensues in the form of traditional song, dance and storytelling. The Tribal Canoe Journey experience reconnects tribal members with their culture and promotes positive lifestyle choices.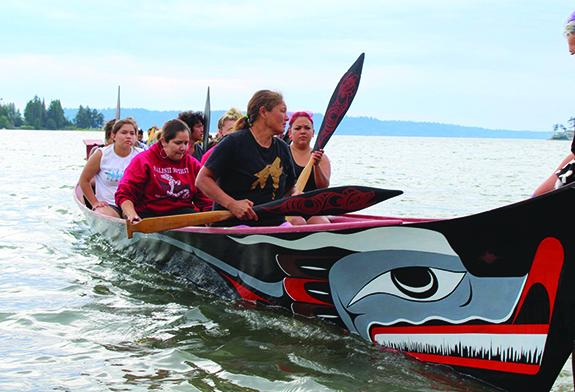 This year, the We Wai Kai Nation along with the Wei Wai Kum Nation are hosting Canoe Journey in Campbell River, BC. En route to the final landing destination, several Canoe Families entered the waters of Tulalip Bay on the evening of July 21, including Muckleshoot and Lummi. Tulalip Canoe Families also joined in on the ceremonial canoe landing, pulling alongside their guests. Once the Canoe Families were granted permission ashore, they enjoyed a meal before celebrating a night of culture during protocol at the Don Hatch Youth Center.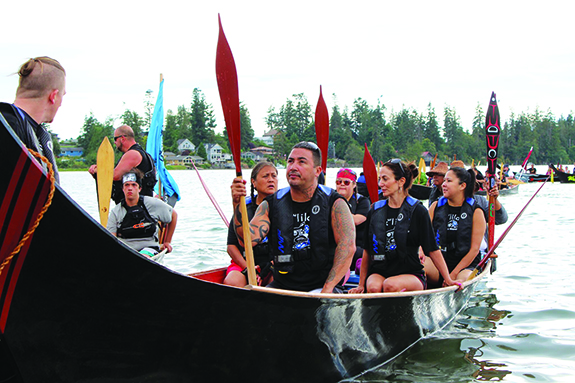 The Canoe Families, now traveling with Tulalip, continued their journey to Campbell River, departing from Tulalip Bay in the early morning of July 22. The canoes are expected to reach Campbell River by August 5, and festivities will continue through August 10.