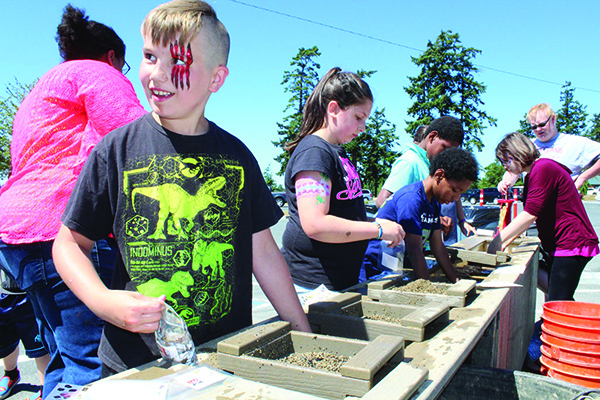 By Kalvin Valdillez, Tulalip News
On a sunny Saturday afternoon, Tulalip Youth Services hosted Special Needs Field Day at the Don Hatch Youth Center. The July 29 event catered to children from the Tulalip community with learning and physical disabilities. The kids and their families were treated to an afternoon of fun activities including arts and crafts, face painting and bouncy houses; as well as friendly competition during a game of kickball.
"We wanted to create something specifically for the special needs students that wouldn't overstimulate them," states Tulalip Youth Services Education Coordinator, Jessica Bustad. "The idea actually came from a conversation we had at a parent meeting, talking about all the tribal events we have. They're too over stimulating for some of our special needs students. We wanted to do something more low-key that still allows them to have fun and invite their favorite people with them."
During Special Needs Field Day, youth enjoyed lunch at the Greg Williams Court with their families and participated in an interactive music circle with Victoria Fansler, Music Therapist for the Snohomish County Music Project. Victoria helps the youth of the Tulalip community work through traumatic life events by using music as an instrument of healing. Numerous kids joined Victoria in song by both singing and playing along with an instrument, among them was Tulalip tribal member Tyler Fryberg.
"I'm really excited that there is stuff for those kids with special needs to do," exclaimed Tyler.
Tyler is an inspiration and role model to the Tulalip community, especially to those with special needs. A track and field athlete, Tyler carried the torch and participated in the 2013 Special Olympics Summer State Tournament.
"We are so excited that our community has the doors open for kids with special needs," states Tyler's mother, Mignonne Bedient. "Not only for the kids but for the parents also. We've had a few meetings and they have offered so much support for us. I truly believe we would not get the support outside of this community that we get here. Tyler has moved mountains and he has many more mountains to move, he's so excited that there is a group here."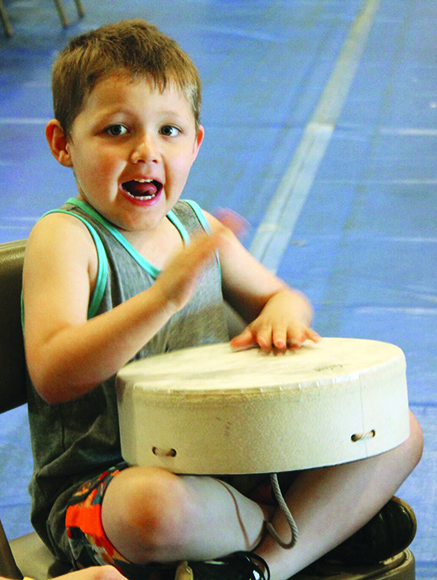 The event was organized by Youth Services' new Special Needs Advocate, Joe Boon. While researching for Special Needs Field Day, he discovered that activities with high sensory involvement were popular amongst children with disabilities.
"I started researching what we can bring to this event that gets them to tap into all their sensory needs," Joe explains. "I wanted to give a feel for other tribal events that happen out here but more low-key, so it's not off-putting for kids with severe sensory issues. I was researching other fun interactive things we can do and I found that with gold panning, they would be able to touch and find all kinds of [rocks and minerals], it turned out to be a huge success!"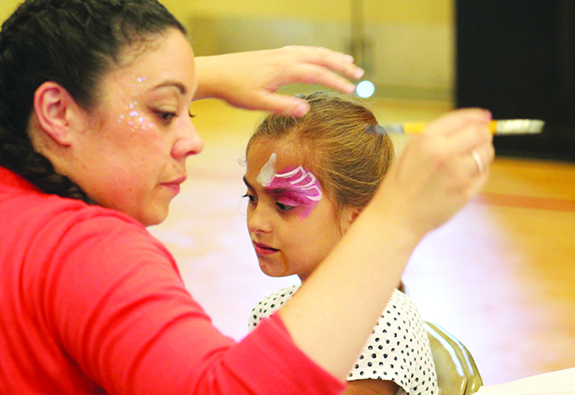 A DJ played a variety of popular contemporary songs while the kids jumped about the bouncy houses and ran around the bases of the Alpheus 'Gunny' Jones Sr. Ball Field during the kickball match.
"The main objective is we just want the youth interacting with each other, the staff and the volunteers," states Youth Services Activities Coordinator, Josh Fryberg. "At the end of the day, it's all about having fun and just letting them be themselves."
"Tulalip Youth Services would like to thank the parent committee, staff, volunteers and all of the youth and families who attended," Josh continues. "Our hands go up to each and every one of you. The food was great; along with all of the arts, crafts, bouncy houses and of course the kickball game, which ended with a tie. Everyone was a winner and showed great sportsmanship. We would like to thank Joe Boone, Jessica Bustad and an extra special thank you to Jai Holmes. He is a 100% volunteer here at the Youth Services department and also attends MP as a student full time. He does an amazing job. Once again, we would like to thank everyone that attended and everyone who made this day possible. Let's continue to bring our youth and community together in a good way."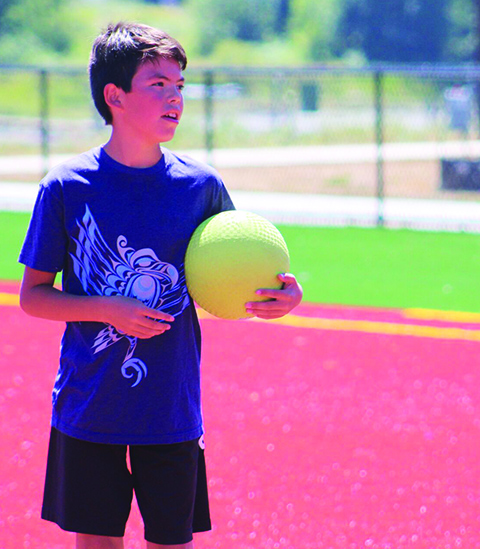 For additional information please contact Tulalip Youth Services Special Needs Advocate, Joe Boon, at (360) 716-4912.