By Libby Nelson, Senior Environmental Policy Analyst, Treaty Rights Office, Tulalip Tribes Natural Resources Depoartment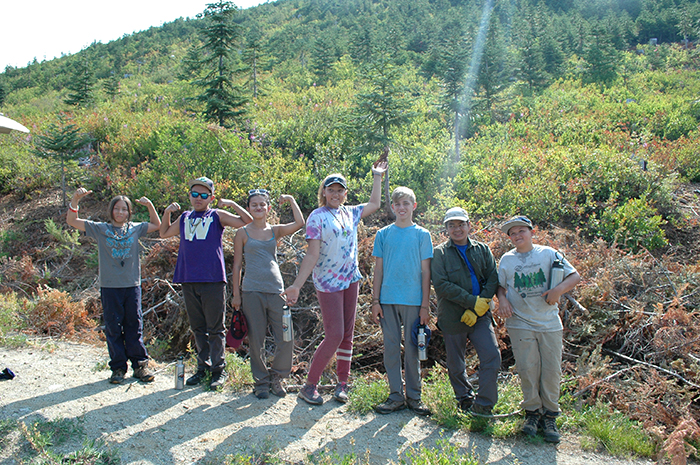 Mountain Camp 2017 kicked off with Kelly Moses storytelling and preparing the kids for their mountain journey, in the longhouse around a fire.
The kids backpacked the first three days into Barlclay Lake where they explored, hiked and stayed cool swimming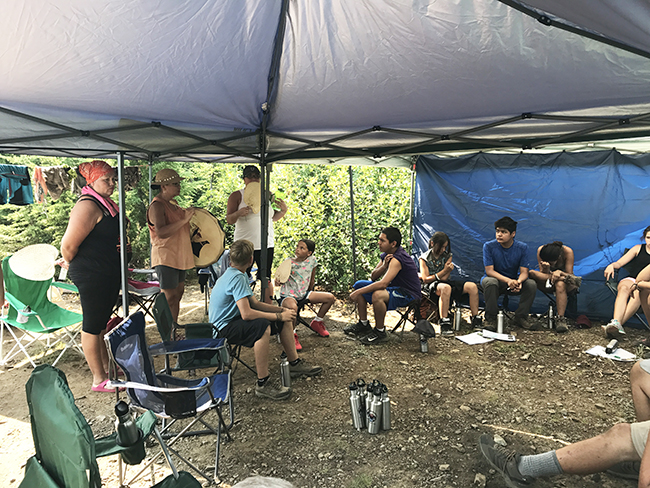 With guides Ross Fenton and Matthew Moses, the group then went to swədaʔx̌ali, our co-stewardship area in the Mt Baker-Snoqualmie National Forest, where they participated in our huckleberry restoration work. The kids joined Chelsea Craig, Patti Gobin and Melissa Gobin in cedar weaving and making cedar headbands.  Natural Resources Department staff members Ryan Miller, Daryl Williams, Ross Fenton, Matthew Moses, and Zach Lamebull talked with the youth about careers in natural resources.
It was hot at 5,000 feet, but nights were just right and skies were starry.  Michelle Myles from the Lushootseed Department and I spent Thursday night at camp, with Michelle telling stories under the stars before bed.  As before, kids learned to set up tents, carry their own gear, cook in the wilderness, conserve water, and support each other, and about their mountain culture.  Once again, Inez Bill helped contribute to the program with her ideas and feedback on our curriculum.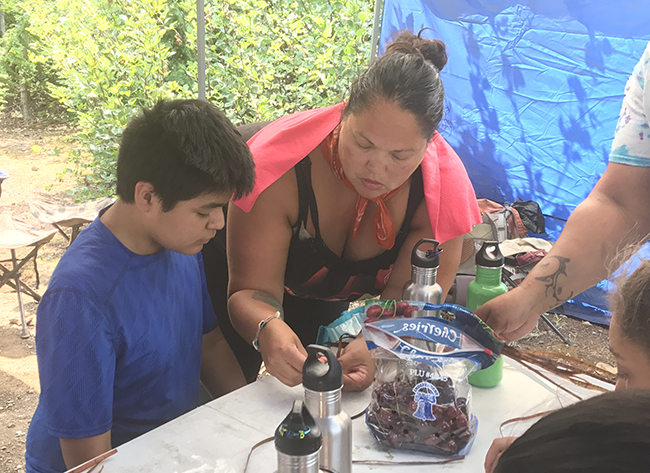 For the first time this year, we ended camp with a river trip. Kids got a lesson in kayaking and suited up for a three-hour downriver trip starting at the bridge in Skykomish.  We contracted with Outdoor Adventure Company of Index, and the kids seemed to love it!