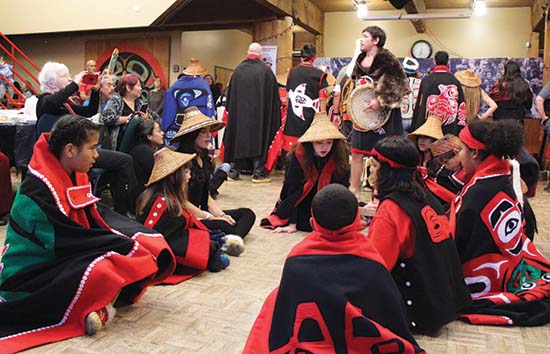 By Kalvin Valdillez, Tulalip News
In 2014, the Seattle City Council unanimously elected to replace the national holiday known as Columbus Day with Indigenous Peoples Day, a holiday which celebrates Native American culture. It is no secret, in fact the atrocities committed by Christopher Columbus are well-documented. Under the name of colonization, Columbus and his crew raped, murdered and enslaved thousands, if not millions, of the Indigenous People who inhabited his 'new-found land'.
Even though his crimes are well-documented, the majority of America seems to conveniently forget about his actions, often romanticizing his voyage and 'discovery' as the birth of a nation. Although several cities recently followed Seattle by declaring the second Monday of October as Indigenous Peoples Day, many Americans refuse to acknowledge the Italian explorer's dark history and are upset that people are electing to celebrate Indigenous culture instead. This year, a Native American statue in Texas was vandalized with red paint, the vandals left behind a cross with a message that simply read 'Columbus Day' next to the statue.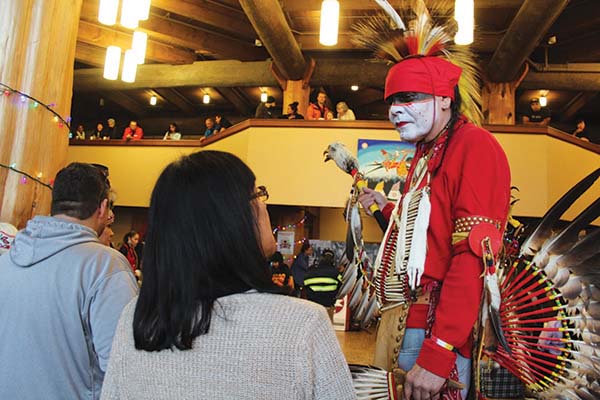 President Donald Trump recently stated, "The permanent arrival of Europeans to the Americas was a transformative event that undeniably and fundamentally changed the course of human history and set the stage for the development of our great nation. Therefore, on Columbus Day, we honor the skilled navigator and the man of faith, whose courageous feat brought together continents and has inspired countless others to pursue their dreams and convictions – even in the face of extreme doubt and tremendous adversity."
Due to schools nationwide inadequately teaching the history of Christopher Columbus, he is perceived by many as a stand-up guy; it may be years before the entire nation collectively agrees otherwise. However, Indigenous Peoples Day promotes awareness and education about Columbus, while celebrating the Native American culture, heritage and traditions.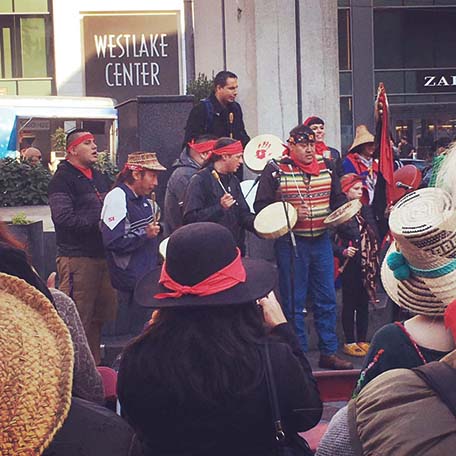 On October 9, the United Indians of All Tribes gathered at Westlake Center in downtown Seattle and marched to City Hall. Throughout the march traditional songs and dances were on display as tribal members from across the nation, many in full regalia, celebrated being Indigenous. Upon reaching City Hall, local Indigenous leaders shared words of excitement, gratitude and encouragement with fellow marchers.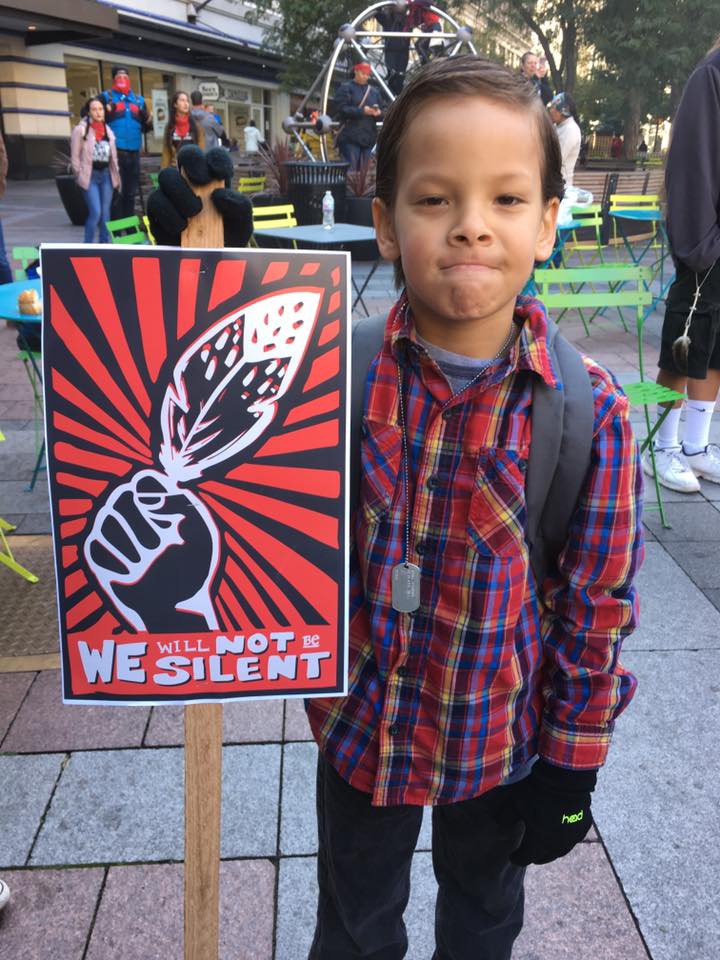 Following  the march attendees were invited to a traditional salmon dinner at the Daybreak Star Cultural Center. Hundreds of local-based Natives attended the celebration at Daybreak, where special performances including songs, dances and poetry were shared. United Indians honored several community leaders with blankets designed by Eighth Generation by Louie Gong. In a Facebook post Hunkpapa Lakota member and local Native American Activist, Matt Remle, shared his feelings regarding this year's Indigenous Peoples Day Celebration.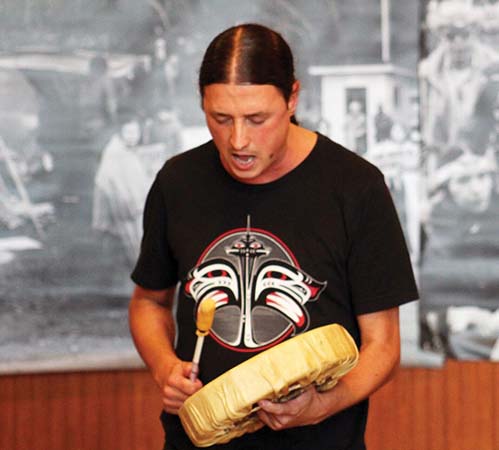 "I would like to express my deep gratitude to all those I had the opportunity to work with this year on our fourth annual Indigenous Peoples Day celebration. We jammed for a good twelve hours from the streets of Seattle to Daybreak Star and it was all beautiful. Much behind the scene work goes into organizing these gatherings and so many are responsible for pulling it off – all for the love of who we are. I seen non-stop smiles, pride, joy and many tears. To all the singers, dancers, cooks, organizers much love, appreciation and gratitude. We'll keep putting forth that good transformative energy as we live our values, roles and responsibilities daily. We'll grow stronger, united for our children and grandchildren. They are watching and waiting. Hecetu welo."