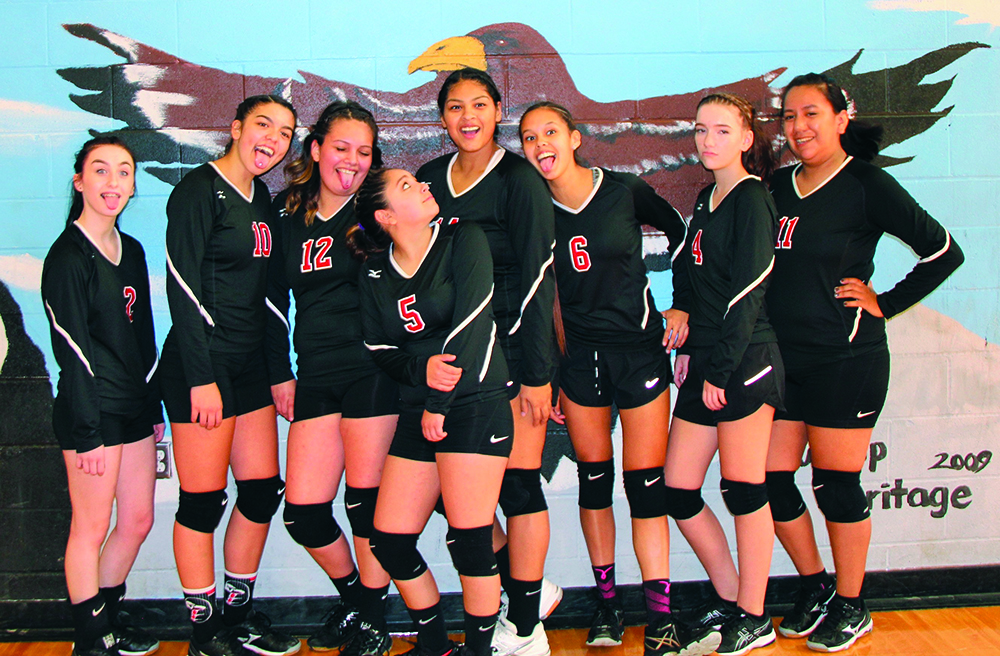 By Micheal Rios, Tulalip News 
The Francy J. Sheldon gymnasium was packed full of family and friends as the Tulalip Heritage Lady Hawks (5-6) hosted the Orcas Christian Saints (5-3) on Tuesday, October 17. This game doubled as Senior Night, so the evening's contest meant a little something extra for the eight seniors on the team.
Prior to the volleyball match, there was a ceremony to honor the Lady Hawks seniors. Kimberly Smoley, Jessica Damita, Nissie Jones, Rosealynne Williams, Keryn Parks, Shaunte Moses, Eddie Reeves, and Deandra Grant were all given a bouquet of roses from Principal Shelly Lacy before greeting their families on the court for a photograph opportunity.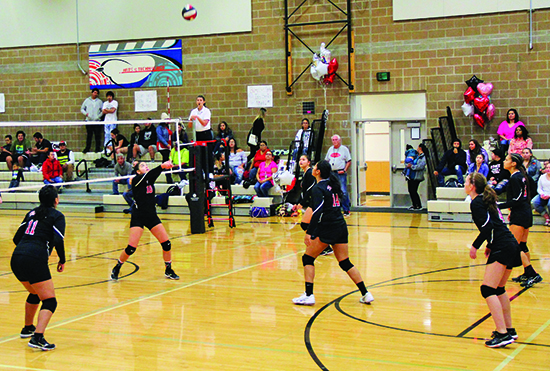 In the match's 1st game, both teams were playing with lots of energy and communicating effectively. Heritage jumped out to an early 8-4 lead, but the Saints fought back and tied it up at 18-18. The Lady Hawks trailed for the first time at 20-22, but after a timeout they regrouped and earned victory in a hard fought 28-26 opening game.
The 2nd game started out competitive, tied 7-7, before the Lady Hawks found their groove and took a 17-10 lead. Heritage did a great job all match of setting up senior captains, Keryn and Deandra, for point-earning spikes, and won the game 25-16.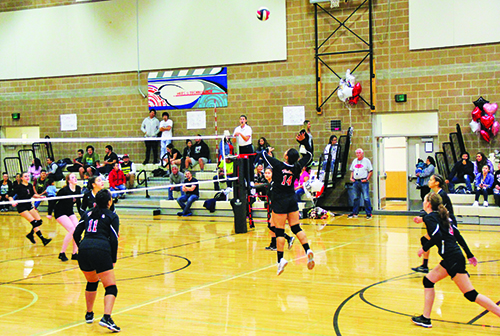 The 3rd game ended up being the most lopsided as the Lady Hawks dominated at the net with several key blocks and spikes that took the fight out of the Saints. Seniors on the team got plenty of reps down the stretch and celebrated with a 25-9 win, taking the match W 3 games to 0.
With the win the Lady Hawks record moved to (6-6) and assures them a spot in the upcoming District Tournament that starts on Wednesday, October 25. Time and location to be determined after Heritage wraps up their final two regular season games.