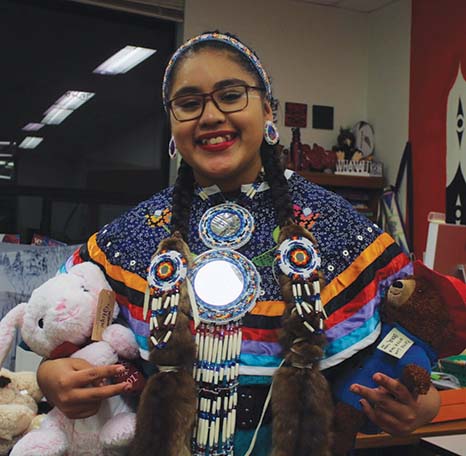 By Kalvin Valdillez, Tulalip News 
Over eight hundred people gathered at the Francis J. Sheldon Gymnasium on the evening of Saturday December 16, for the fourth Annual Tulalip Tribes and Marysville School District Indian Education Christmas Powwow. Dressed in their fanciest regalia, dancers from as far as Canada hit the floor to celebrate the holiday season in traditional fashion. Drumbeats from several circles echoed throughout the gymnasium; the crowd favorite, however, was a drum circle comprised of young indigenous men who proudly sang throughout the evening.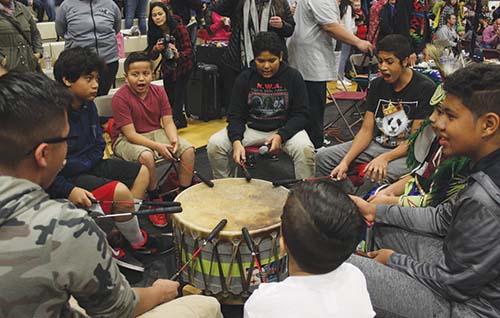 Many multi-generational families were in attendance that took the opportunity to spend time with each other by dancing, singing and even posing for holiday family portraits with Santa Clause. Every child in attendance received a present of their choice donated by Toys for Tots.
"On behalf of the powwow committee, we would like to thank all of you for coming out," stated Marysville School District Native Liaison, Matt Remle on the event's Facebook page. "We'd like to thank all the cooks, volunteers, Toys for Tots, vendors, drummers, singers, dancers, families, elders, vets, water protectors and our Indian Ed and Tulalip Ed staffs. Enjoy the holidays and we will see you in the spring for our Hibulb powwow."