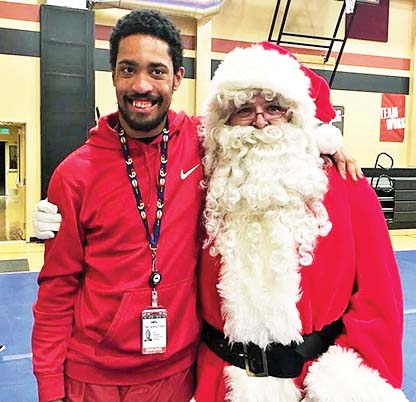 By Micheal Rios, Tulalip News 
During the evening of Tuesday, December 12, the Tulalip Youth Center came alive with the sounds of holiday music and children's laughter. The festive atmosphere was the result of a joint effort by Youth Services and Leah's Dream Foundation to host an early Christmas party for Native students with specials needs and their families.
"So thankful for the many people who worked hard to put this event on for our Native youth with disabilities," said Amy Sheldon, a longtime officer of the Special Education Parent Advisory Council. "It's these amazing people who support our kids [and have a] passion for change. As we continue to work hard we can make a difference.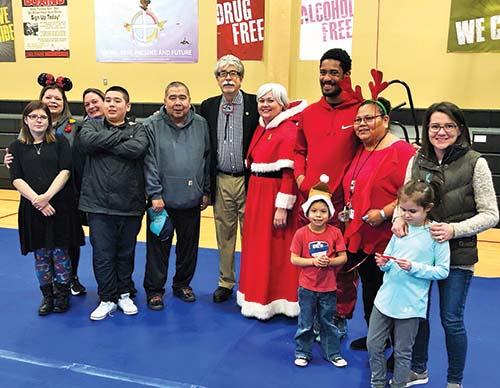 "Thank you so much Jessica Ellen Bustad and Joe Boon for your continued support. Monica Holmes, you and your family rock. Thank you to Denise Hatch-Anderson and Malory Simpson, you mean the world to us. Bonnie and Bryce Juneau, we love you both so much for bringing so much joy to these kids' eyes. Theresa Sheldon and Mel Sheldon thank you for coming and supporting our youth and always supporting Leah's Dream Foundation."
The evening's holiday cheer included many fun activities and craft making, like creating hand-made ornaments for Christmas trees and making ginger bread houses. Even Mr. and Mrs. Clause made a surprise appearance to take photos with their spirited guests.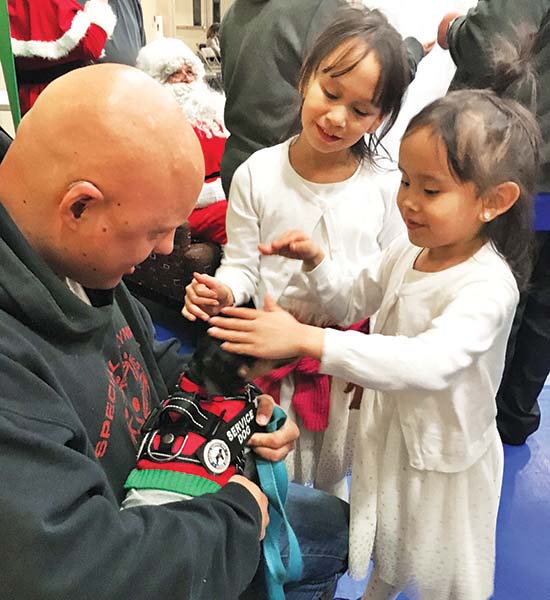 "Many of us, both parents and children with special needs were deeply touched by the words in [Scott Ballenger's] prayer and felt grateful for the support of Leah's Dream Foundation and the Tulalip Tribes for recognizing our struggles and creating an event specially designed to include and meet our diverse needs," praised Monica Holmes, mother of four special needs children. "Moreover, [this event] created a place for us to have fun and meet other families with similar challenges."
The prayer to which Monica mentions above was offered by Scott Ballenger, Marysville YMCA Diverse Abilities Trainer /Coordinator. Scott's prayer was one of inclusion and was as follows:
"I say a prayer of inclusion. I pray not to be isolated during this holiday season. I pray for the resources that I need to be included in family and community activities. I may need some help when I wake up in the morning. I may need some help getting bathed and dressed and fed. I may need a little extra time.
"Be patient with me if I seem anxious, depressed, or distracted. Living with disability is not easy. I still want to be included. I want to show you what I can do. I want to help. Let me show you how capable I am. I'm an asset to my community.
"The differences are what make us human. I pray that you accept my diversity as a necessary part of our community. Accept and advocate for my place in our community. Accept me and my prayer will be answered. Amen."