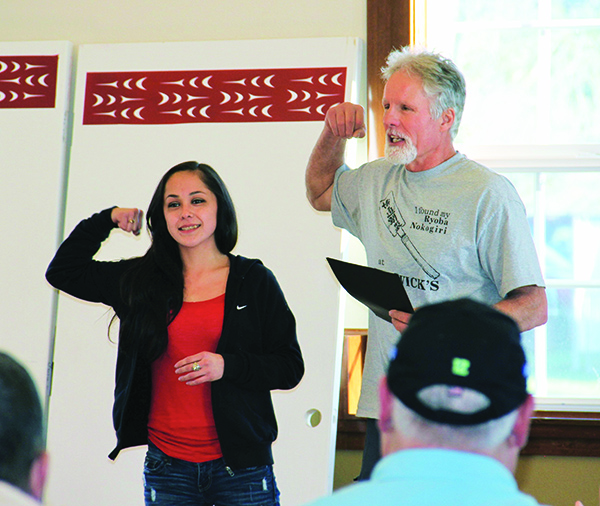 By Micheal Rios, Tulalip News
On Wednesday, December 20, fourteen Native students were honored at the Dining Hall with a graduation banquet for their commitment to training for a better tomorrow. The fourteen students, five of whom are Tulalip tribal members, were the latest cohort to complete an intensive, fourteen-week pre-apprenticeship construction trades program offered by the TERO Vocational Training Center (TVTC).
As far as we know, the program, which is managed by the Tulalip TERO department, is the first and only state and nationally recognized Native American pre-apprenticeship program in the country. The program is accredited through South Seattle Community College and Renton Technical College, while all the in-class, hands-on curriculum has been formally approved by the Washington State Apprentice and Training Council.
The fifteen-week program provides curriculum that teaches a variety of core construction skills that can last a lifetime. Upon completion, the graduate's dedication to a better future is rewarded with a wide-range of new employment opportunities now available to each graduate as they navigate the construction trades career path. In addition, students are trained and awarded certifications in flagging, first aid/CPR, and OSHA 10-hour safety training. Graduates have also received certification on three pieces of lift equipment, specifically the scissor lift, boom lift, and industrial fork lift. TVTC students graduate trained and ready to safely and productively enter the construction work environment.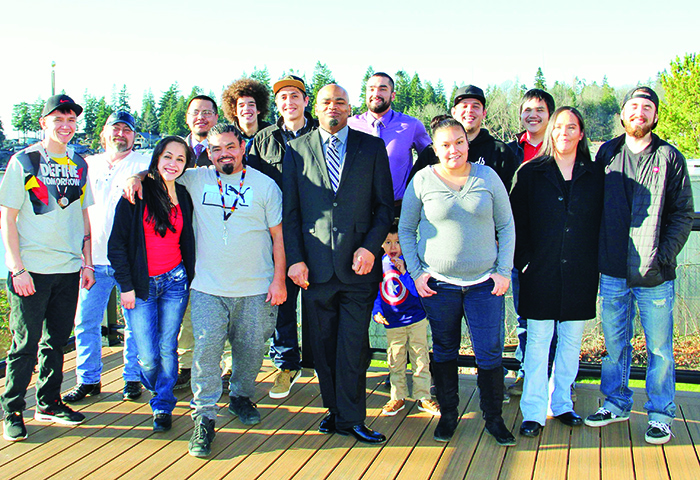 "This TERO program is an amazing opportunity for any Native American, regardless of which tribe you're from," says Tulalip tribal member and now TVTC graduate, Brando Jones. "I was living in Tacoma when I first learned of this class. After meeting with Lynne and Robert from Tulalip TERO I knew this class was the best chance for me to reconnect with Tulalip, while at the same time building a foundation for a better future. Now that I've graduated, my goal is to use this experience as a stepping stone towards success. I'm really going to miss the teachers and students. To my fellow graduates I say this, 'We have the tools to build and keys to unlock doors, so let's get it!'"
The TVTC pre-apprenticeship program is a unique, nationally known model that supports tribal members from sovereign nations across the United States. The program is not dependent on tribal hard dollars. In fact, zero hard dollars are used to fund it. Instead, due to the dedication and commitment of so many individuals the TVTC program continues to grow and gain more recognition while being funded by the graciousness of the Tulalip Charitable Fund, W.K. Kellogg Foundation, DOT's Ladders of Opportunity Grant, and the Washington State Department of Transportation (WSDOT) Pass Grant.
This Fall session gave TVTC students plenty of opportunities to showcase their newly acquired construction-based skill set with a series of projects. Community projects included a two-day demo and refurbishing of the Hibulb Cultural Center's fence, constructing a presentation booth for Hibulb, and making a concrete sidewalk at the apprenticeship training headquarters in Seattle.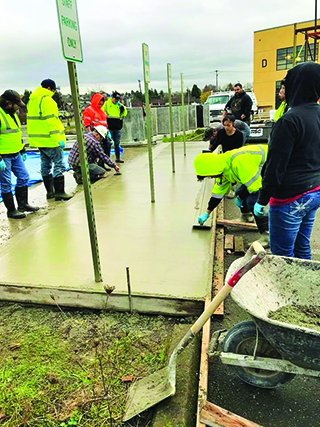 "This particular group of students was a very together, cohesive unit," describes instructor Mark Newland. "They looked after one another real well and were always willing to help each other out. When it came to the culminating project, building three tiny houses, the students showed a lot of passion in their work and did an awesome job."
Under the supervision of instructors Mark Newland and Billy Burchett, the students constructed three tiny houses for their final class project. These houses, which are approximately 120-square-feet in size, are being donated to homeless families located at a yet to be named, newly created homeless village in Seattle. The insulated houses will be a major upgrade for their soon-to-be residents as they offer electricity, heat, a much safer environment and, most importantly, a measure of stability.
"TVTC works with Low Income Housing Institute (LIHI). To date we have built 18 tiny Homes for this organization, which donates all supplies and materials required. This has saved TVTC thousands of dollars as these houses are used for training purposes, and lumber that was previously purchased for class is no longer needed," explains TERO Coordinator, Lynne Bansemer.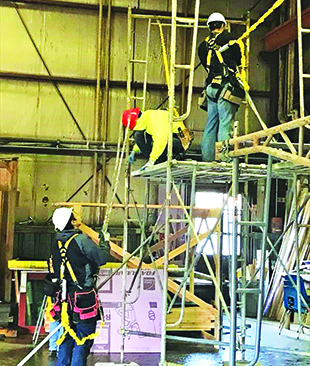 "This most recent TVTC session we added a specialty course – a forty-hour scaffolding course – that was developed by the Carpenters Union Training division," adds Lynne. "TVTC is excited to bring this opportunity to our students as scaffolding is used across many trades and this allows more employment opportunities for our students."
Since the Fall of 2013, when TERO took over the program, 141 students have graduated the pre-apprenticeship program. Of those 141 graduates, 57 have been Tulalip Tribal members, and 17 have either been Tulalip spouses or parents. That's 74 graduates from Tulalip and 67 fellow Native Americans from all over the region who have opted to train for a better tomorrow by completing the construction training program.
TVTC has seen an increasing number of persons who balance a full-time job while attending the training program. This term they had several students who came to training school every day who held full-time jobs by working swing or graveyard shifts. These students wanted more opportunities in their future and were willing to put in the dedication and sacrifice necessary in order to open more doors.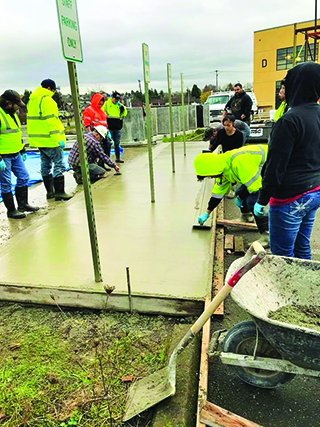 For more information on Tulalip TERO's TVTC program or to inquire about admission into the next pre-apprenticeship opportunity, please contact Lynne Bansemer, TERO Coordinator, at 360-716-4746 or visit TVTC.TulalipTERO.com