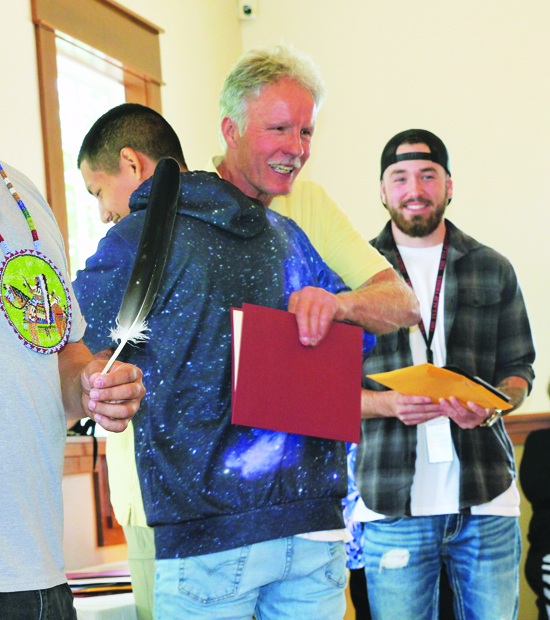 By Micheal Rios, Tulalip News 
Educators, parents and others often place emphasis on college preparation and earning an Associate or Bachelor's degree by traditional means. But some students see a more hands-on future for themselves. For those unafraid of getting their hands dirty and learning the true meaning behind a hard day's work there are ample opportunities available within the construction industry. 
In fact, look around the Seattle area and you'll see more cranes than you can count. While other career pathways may be oversaturated and hard to come by, the construction trades are booming. According to the U.S. Department of Labor, open construction positions are expected to increase by more than 745,000 jobs nationally through 2026, a faster growth than any other occupation. In Washington State alone, there are already more than 3,200 unfilled construction jobs, of which many pay more than the average state wage of $54,000 a year. 
Whether it be laborer, carpenter, ironworker or heavy equipment operator, there are countless openings for work and advancement within construction trades, especially for sought after minorities, like Native Americans and women. A major access point for entry into the construction trades for tribal citizens and their families continues to be Tulalip's own TERO Vocational Training Center (TVTC).
On Wednesday, May 30, eighteen TVTC students were honored with a graduation banquet for their commitment to building a better future. Over 200 guests attended, including several Board of Directors, trade union representatives, and many cheerful friends and family members of the graduates.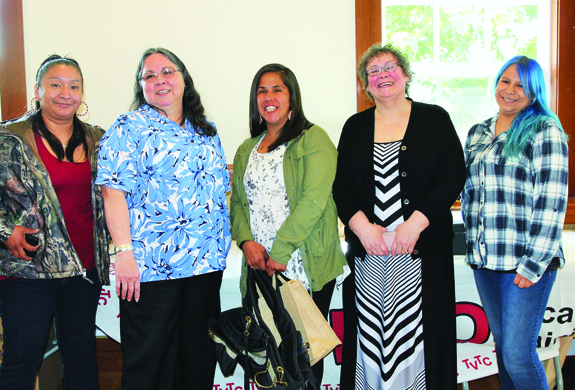 Of this latest graduating cohort, nine students are Tulalip tribal members, two are children of tribal members, and seven are other Native. Three hardworking ladies were among the graduates; Sela Kalama (Quinault), Verla Wapato (Yakama) and Pamela Dick (Colville). The desire to build a new skillset while creating new career pathways was the main motivator, as each of these three women left their home and children in order to reside within the Tulalip area for the duration of the intensive, sixteen-week pre-apprenticeship construction trades program 
As far as we know, the TVTC program, which is managed by the Tulalip TERO, is the first and only state and nationally recognized Native American pre-apprenticeship program in the country. The program is accredited through South Seattle Community College and Renton Technical College, while all the in-class, hands-on curriculum has been formally approved by the Washington State Apprentice and Training Council. 
The sixteen-week program provides 501-hours of hands on instruction, strength building exercise, and construction skills that can last a lifetime. In addition, students are trained and awarded certifications in flagging, first aid/CPR, and OSHA 10-hour safety training. Also, students receive certification in the scissor lift, boom lift, industrial fork lift, and powder-actuated tools. Upon completion, each graduate's diligent training is rewarded with a wide-range of new employment opportunities as they navigate the construction trades career path.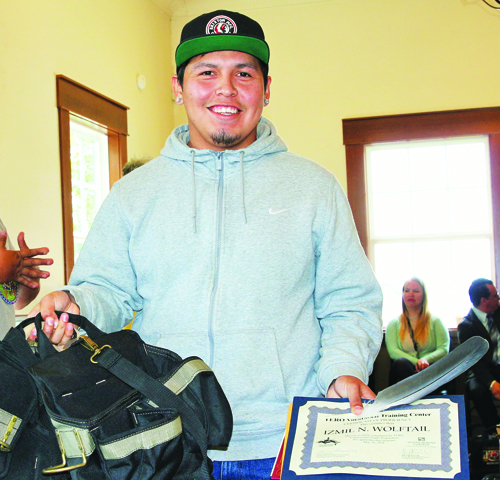 "I took this class to better my work experience, gain new skills, and become more comfortable with interviews," said Tulalip tribal member and now TVTC graduate, Izzy Wolftail. "My favorite part of the TVTC experience was making new friends from different tribes and working side-by-side with them to complete our tiny home project. I plan on bettering my future and the Tribe with my new skills."
TVTC pre-apprenticeship is a unique, nationally known model that supports tribal members from sovereign nations across the United States. The program is not dependent on tribal hard dollars. In fact, zero hard dollars are used to fund it. Instead, due to the dedication and commitment of so many individuals the TVTC program continues to grow and gain more recognition while being funded by the graciousness of the Tulalip Charitable Fund and W.K. Kellogg Foundation.
"This particular group of students was just tremendous," described instructor Mark Newland during the graduation ceremony. "They came prepared and ready to work every single day. Each student was eager to learn and they worked really well with one another. It was a pleasure being their instructor."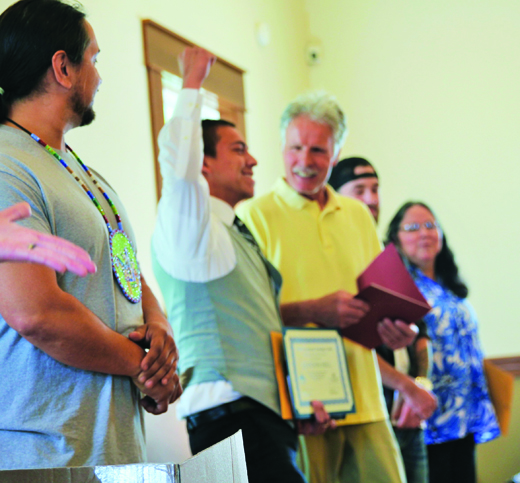 Under the supervision of Mark and co-instructor Billy Burchett, spring quarter students constructed four tiny homes as their final class project. These houses, which are approximately 120-square-feet in size, are the first batch of tiny homes that will be staying on the reservation, with plans for them to provide shelter for homeless tribal members. The insulated houses will be a major upgrade for their soon-to-be residents as they offer electricity, heat, and, most importantly, a measure of stability.
"Tulalip Tribes Board of Directors requested this TVTC cohort build the first four tiny houses for the Tribe. The Board provided the materials and the class built the houses," explained Lynne Bansemer, TERO Coordinator. "According to instructor Mark Newland these were the best home that have been built to date by our students. We feel the reason is because they were built with love. Bringing this home has meant so much for the TERO and TVTC staff, but our students knew they were building for potential family and friends. What a difference this made!"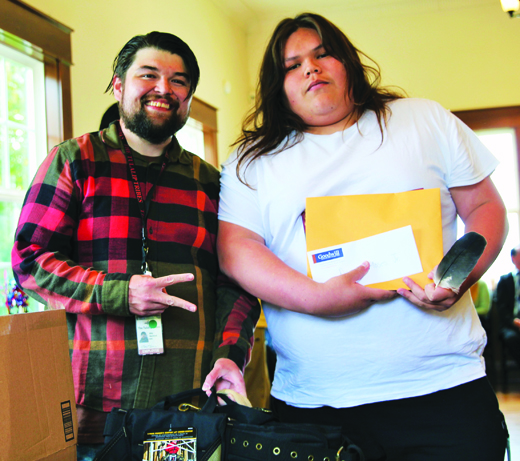 Beyond construction skills, several students, who are also tribal members, reached major milestones during the pre-apprenticeship program. Quinton Hill retrieved his driver's license, while Carter Paul and Hayden Cepa both put in the work necessary to be awarded their high school diploma. 
"For persons on the path to recovery, we have seen them find success during their time as TVTC students and beyond," added Lynne. "This program introduces them to so many new experiences, shows them their unique individual strengths, and builds their confidence to new heights. We have had families reunited and people find the success they have hoped for because they are able to see daily how strong and capable they are."
For more information on Tulalip TERO's TVTC program or to inquire about admission into the next pre-apprenticeship opportunity, please contact Lynne Bansemer, TERO Coordinator, at 360-716-4746 or visit TVTC.TulalipTERO.com