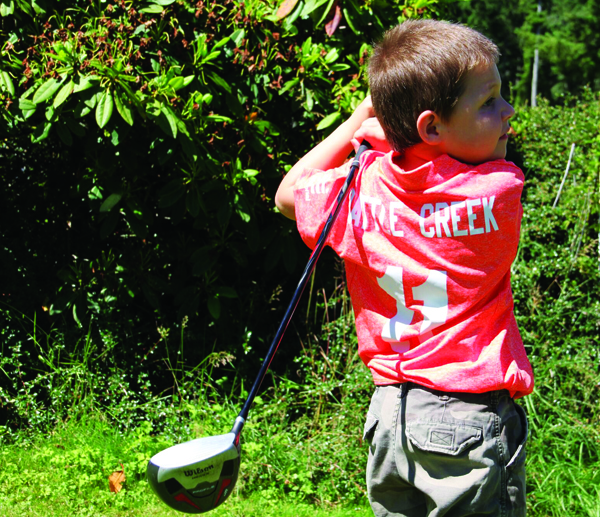 By Kalvin Valdillez, Tulalip News 
Young Tulalip tribal member, Brodie Kane, retrieved a few tees and his left-handed driver from his mini, red Ping golf bag and headed toward the driving range of the Battle Creek Golf Course. With extreme focus, he lined up his shot, adjusted his cap to block the sun from his eyes, and took a couple practice swings before driving the ball nearly one hundred yards. Brodie, who is eight, is part of Battle Creek's first-ever PGA Jr. League golf team. 
The team recently completed their first season undefeated, competing against six other teams within their league including teams from the Snohomish and Echo Falls golf courses. Brodie is one of six Tulalip tribal members on the team of twelve, along with his younger brother Braiden, Nolan and Emily Hegnes and also Hudson and Sammy Reyes. 
"This is fun, I wish they had this when I was growing up," expresses Hudson and Sammy's grandfather, Ray Sheldon Jr. "I think we should try to find more ways to get young tribal members involved because this is an active game they can play for the rest of their lives, instead of sitting at home and watching TV or playing video games. I hope next year even more young tribal members will come out and play and get out and enjoy the sun."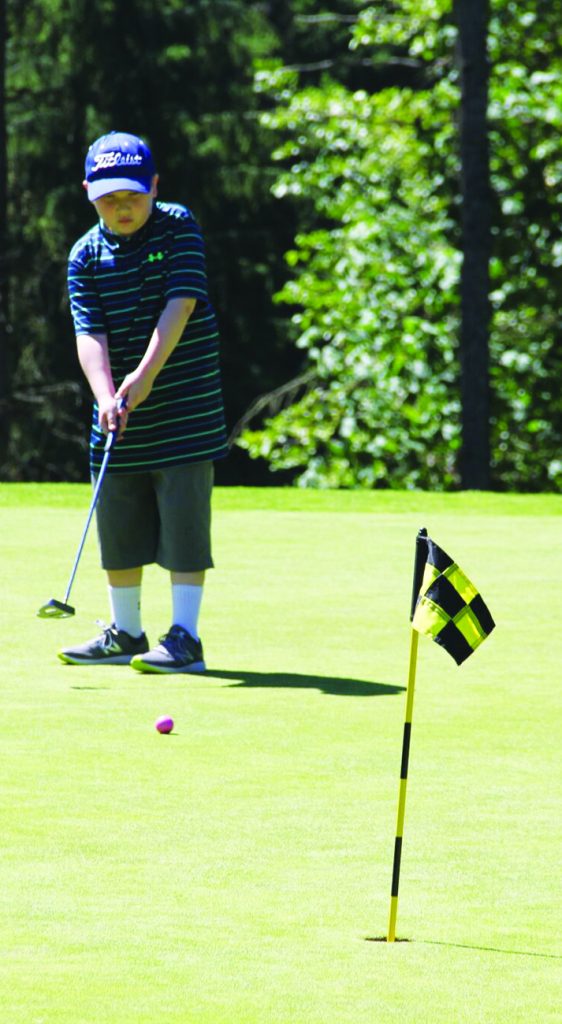 Ray attends all of his grandsons' matches, following closely in a golf cart, offering both advice and support to them along the course. 
"Hudson can drive the ball over two hundred yards and can hit a six-iron one hundred and sixty yards," he proudly beams. "It's a great program, I'm so happy I get to play a sport with them."
The PGA Jr. League is offered at many golf courses nationwide to all children under the age of thirteen. The league was originally founded in 2011 and enlists professional PGA golfers as their coaches, teaching the youngsters about sportsmanship and how to conduct themselves while on the course. The Jr. League also hosts a number of competitions and camps throughout the summer, including the very popular Drive, Chip and Putt Competitions.
"It's been so amazing; Brodie can't wait to keep playing. He's ecstatic that he got to golf three times this week," says Brodie and Braiden's mother, Dinesha Kane. "He's grown so much since the beginning of the season; he's more confident. I think more of our Native children should get involved because it helps our kids learn etiquette, patience and it gives them so much confidence and that transfers over to life."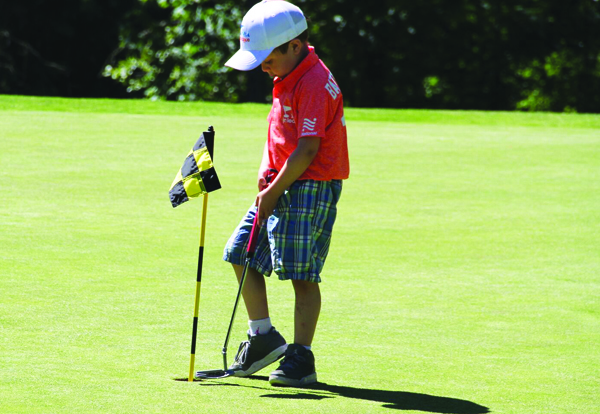 Battle Creek coaches, Alex Stacey and Bob Styles, reflected on a successful season, crediting a great turnout and a fun environment. The Battle Creek PGA Jr. golfers are now headed to the postseason championship rounds after finishing their season with a perfect record. Although the season has come to an end, Coach Alex encourages local kids to join-in on the fun during Battle Creek's upcoming summer camp hosted August 7-9. 
Brodie also encourages his fellow Tulalip youth to join him on the course next season, offering to play with any youngins interested in hitting the links.
"I learned a lot more moves about hitting and teeing up," he exclaimed. "I like to use my putter because you line up the hole on the putter with the ball and it's easier to hit it in. I think other kids should play because they might want to learn as well, because they might've seen people on TV playing golf. I think they should ask their moms and dads or uncles or grandmas if they can play because golf is really fun!"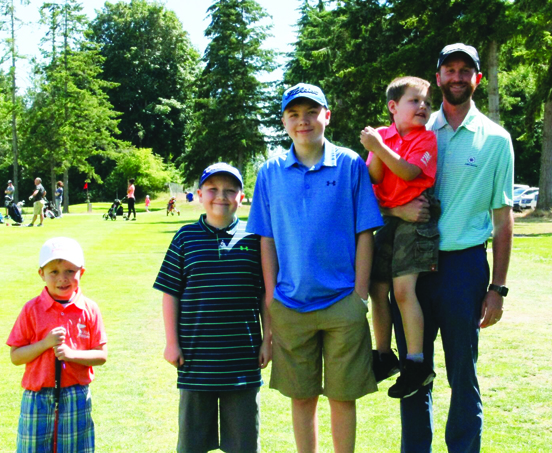 For more information, including how to sign-up your little golfers for summer camp or next year's team, please visit the Battle Creek Golf Course Pro Shop or call (360) 659-7931.