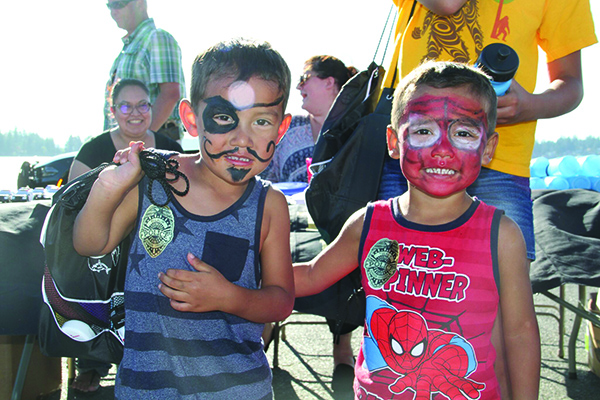 By Kalvin Valdillez, Tulalip News
It was a gorgeous afternoon, clear skies and just a little over eighty degrees, on August 7. The tide was high and the waters of Tulalip Bay appeared more blue than usual, providing a spectacular view for the Tulalip community as they gathered to celebrate the 35th Annual National Night Out with the Tulalip Police Department (TPD). Held in the Tulalip Youth Services parking lot, the event attracted several families of many generations who they came to have a good time and thank local law officials for protecting the community.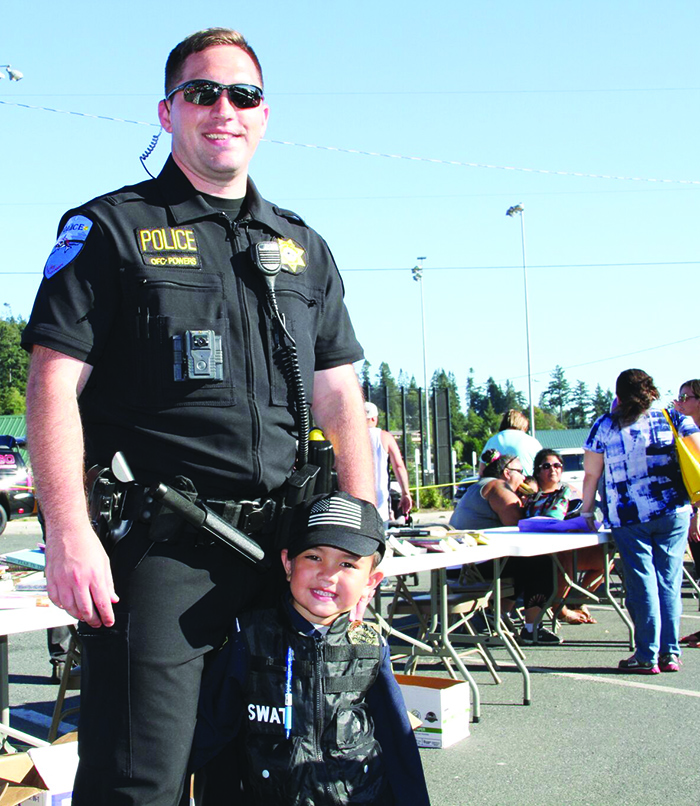 "National Night Out is an annual event that most law enforcement agencies throughout the United States hold for their communities, typically in the month of August," explains Tulalip Interim Chief Sherman Pruitt. "The police department and other tribal departments come together to provide resources, that way people can see the services that are offered and provided to them within their community. It's always a great time. The kids come out, we have jumpies, we have our K-9 officer, we have the police vehicle that kids can go in and out of. Just spending that time so they can see the police officers in a different, positive light."
That summertime barbeque aroma filled the air while officers grilled up hot dogs for their guests. Attendees visited the many stations at the event, learning about services offered at programs like the Tulalip Child Advocacy Center, the Betty J. Taylor Early Learning Academy and the Legacy of Healing. The Tulalip Office of Emergency Management was also in attendance and provided local citizens with safety information, as was the Tulalip Lions Club who donated numerous books to the youth.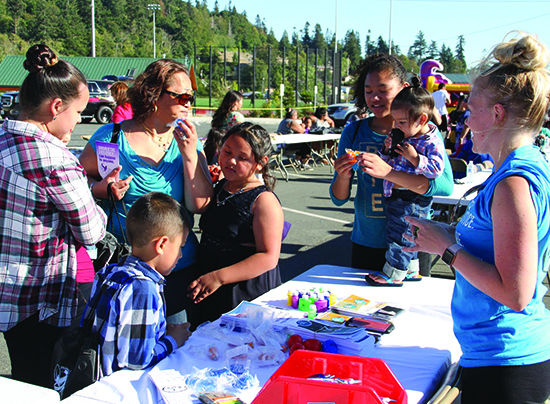 The Tulalip Bay Fire Department was sure to make an appearance at National Night Out to re-spark an old on-the-court basketball rivalry between the two emergency response teams. This year, however, the Fire Department and TPD decided to mix things up, literally, by creating teams consisting of players from both departments on each team. A terrific display of camaraderie as Chief Pruitt passed the ball to Tulalip Bay Fire Department Chief Shaughnessy, exclaiming, 'hit that Ryan!'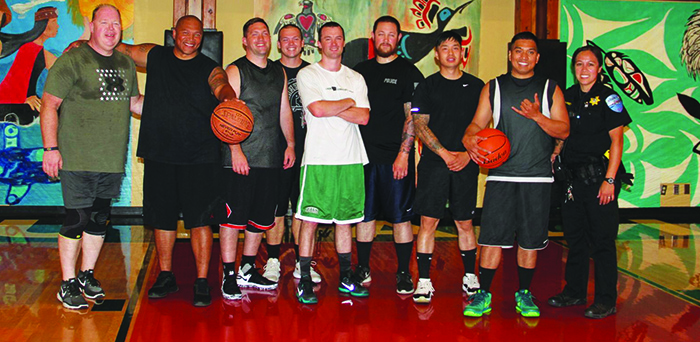 "We're here to show our support for our local law enforcement and also be here for the community," says Chief Shaughnessy. "It's a fun night; the community gets to see their firefighters and their police officers and get in touch with them when it's not a 9-1-1 call. It's a great night for everybody to meet up, play some basketball, do some BBQ-ing and see the fire trucks and police cars. We appreciate TPD extending the invitation to us, we're glad to be here."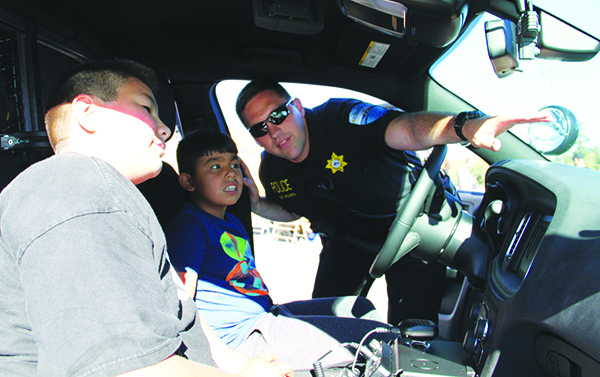 TPD officers gave the youth an up close look at their squad cars, showing them all of the cameras and gadgets they use while on the job. Officers were seen socializing with community members and laughter could be heard from all directions of the parking lot. 
"It was a great turnout," states TPD Officer, Aissa Thompson. "Everyone brought their families and I enjoy meeting new people. It's good getting acquainted with the community you don't always get a chance to interact with on a day-to-day basis. It was great playing basketball with a few of the girls from the community as well. I appreciate everybody coming out."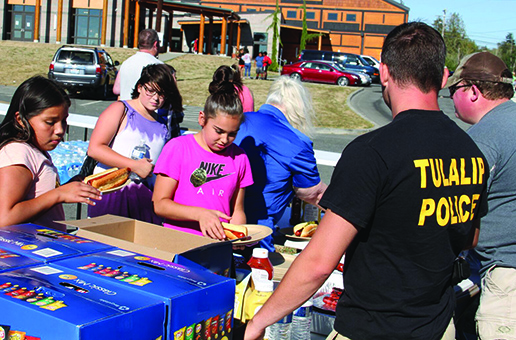 As young Tulalip tribal member Kaiser Moses visited each booth, he took a moment to take in all of the good vibes his fellow community members seemed to be exuding. 
"I like to see everybody talking, having fun and getting to know each other a little more," he expressed. "It's really important for the law enforcement and community to get together and talk because that's what makes a strong bond. It's important to have good communication between the law enforcement and the community because the law enforcement is what protects the community. And you don't want the community to be afraid of the law enforcement, you want them to be like friends."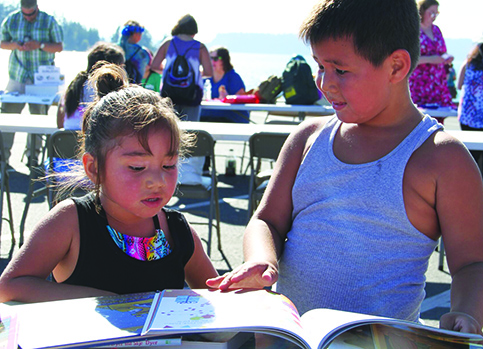 Another successful National Night Out is in the books for TPD as this year's event was a smash yet again, strengthening the relationship between the community and the police force that much more. 
"My favorite part is the kids," says Chief Pruitt. "Seeing them come over to see us and ask questions, because they've got an abundance of questions to ask, regarding law enforcement and showing an interest in that. Some of them even expressed that they want to be police officers when they grow up and I love to hear that."