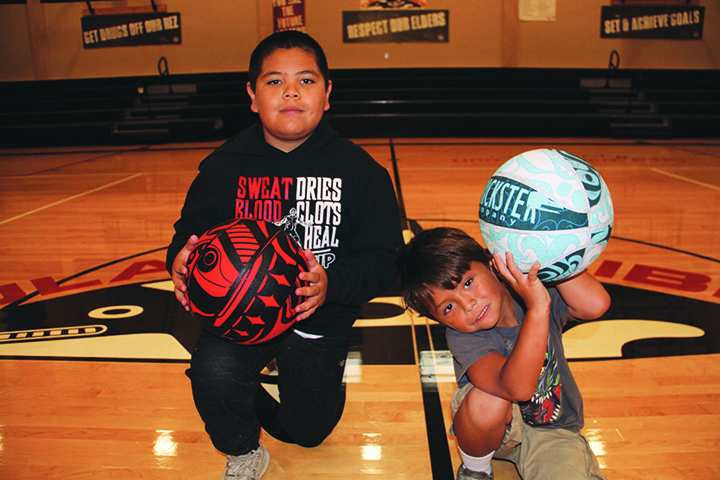 By Kalvin Valdillez, Tulalip News 
A one-of-a-kind basketball camp was offered to the youth of the Tulalip Community during the week of August 13-17. The camp was brought together by a team led by Sharmane Joseph and Tulalip Community Health, with help from Tulalip Youth Services and the Tulalip Diabetes Care and Prevention Program. The camp taught local kids the fundamentals of the game and brought a number of guest speakers to talk with the youth about growing up Indigenous.
"It's called EPIC Basketball Camp and stands for Explore, Pursue, Invest and Challenge," says Sharmane. "It's our first year and I'm part of the Community Health department and we wanted to show the community that we don't work with just one age, we work with the entire community and we're here for everyone. The first day we had about eighty-one participants and we opened it up at the Boys and Girls Club for the kids who don't get to come to the youth center."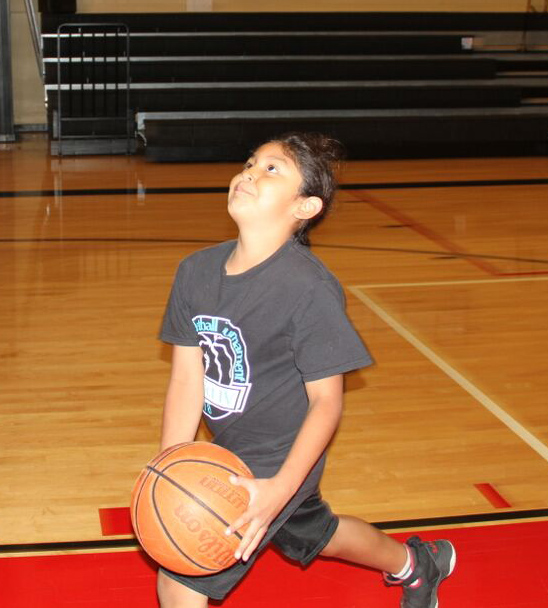 During morning drills, the kids worked on their ball handling skills and their shooting techniques. The kids also listened to many keynote speakers throughout the week including Native American rapper Sten Joddi of Tattoo Muzik Group, Native Comedian Mylo Smith Jr. as well as Dereck Stonefish and the Reawakening Warriors and Patty Stonefish of the Arming Sisters group. 
"The kids learn about a variety of things from the guest speakers," Sharmane explains. "Like Sten, he taught about cultural identity; Patty Stonefish taught self-defense; Dereck Stonefish and the Reawakening Warriors talked about the different things the men go through with abuse and connecting with each other; and Ryneldi Becenti, the first Native American woman to get drafted in the WNBA, had an amazing story about never giving up and building family support."
Since the camp was split into two different groups, one at the Boys and Girls Club courts and the other at the Greg Williams court, Ryneldi instructed the kids at the youth center while Randy July Jr. ran his Elevate Your Game basketball camp at the Club. Randy had an impressive ball career at Haskell University with potential to play at a professional level. Randy went undrafted in the 2015 NBA Draft but continued his journey with basketball by bringing both his experience and message to kids on reservations across the entire country. Ryneldi is in the same line of work and played professionally for the WNBA team Phoenix Mercury in 1997.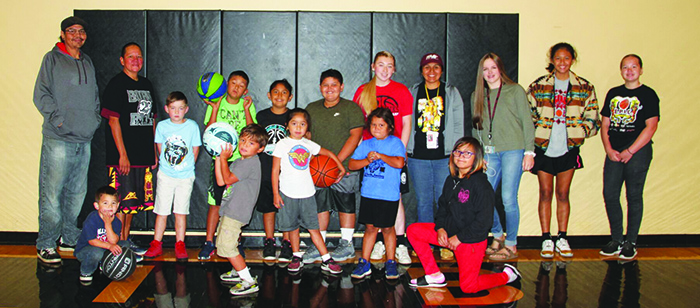 "I've been here all week," says Ryneldi. "I travel to all different reservations and do youth work. I enjoyed my time here in Tulalip. The kids were great, we did a lot of passing, dribbling, shooting drills, footwork and agility moves and then we scrimmaged in the afternoon. It's been a lot of fun."
After a week of basketball and motivational speeches, the kids received their own basketball designed with Coast Salish art by the Native American company, Trickster.
"I live in Everett and I love basketball," says young camper Junior Parrish. "I learned a few new tricks on how to get my hops up. The speaker who stood out to me the most was the lady that taught us about self-protection. Learning about self-defense is really important and I think I could use that in real life. Every morning we'd run a few drills first and then we'd have some fun scrimmaging and playing king of the court later in the day. It was definitely a lot fun and felt good to get some runs in."