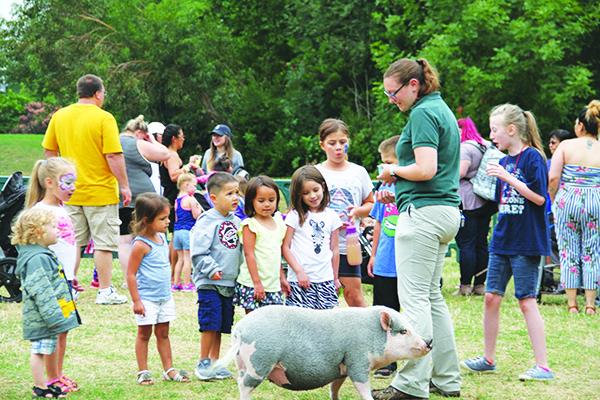 By Kalvin Valdillez, Tulalip News 
The Woodland Park Zoo recently welcomed a variety of new animals over the summer including two rhinoceroses, Taj and Glen, as well as baby red panda twins who were born just a month ago. Last year, Lulu the giraffe was born at the zoo and now she is getting ready to leave her parents and move to the Lincoln Children's Museum in Nebraska. The students of the Betty J. Early Learning Academy (TELA) were there to witness some of Lulu's first steps during last summer's annual zoo trip, which made this year's trip all the more special as they got to visit with her once more before her new journey as well as welcome all of the new animals to the zoo. 
The students woke early on August 16, and along with their families, met the academy's teachers and staff at the bear gate at 8:00 a.m. for a fun day at the zoo. The kids excitedly observed the penguins upon entry, watching them swim through the waters of their exhibit. The families had their choice of visiting the Northern Trail with brown bears, elk and wolves; Australia with emus and wallaroos; Tropical Asia with rhinos, tigers and orangutans; African Savanna with lions, zebras and giraffes; Temperate Forest with red pandas, flamingos and bug world; or the Tropical Rain Forest with jaguars, lemurs and monkeys. After a few hours of exploring, the families gathered at the North Meadow, located next to the zoo's historic carousel.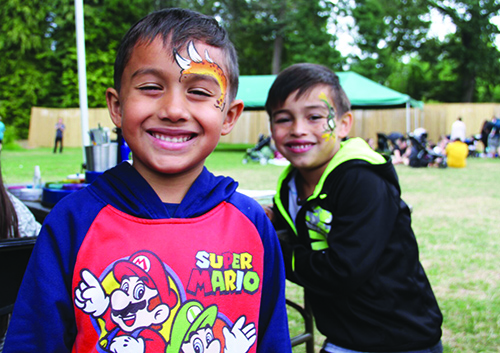 "We secured half of the north meadow for our program," says  Katrina Lanes, TELA Family and Community Engagement Coordinator. "It's been a really good thing because everybody's been able to spread out and picnic and be together. There's face painting and also an animal encounter. It's a lot of fun. We've been going to the zoo for eight years now and this is the first year we planned the picnic for our families and they seem to enjoy it. I think the reason we continue to come back to the zoo is because everyone looks forward to it, they're always asking when's the next zoo trip."
Tulalip community members got a chance to catch up while enjoying lunch at the North Meadow. TELA provided box lunches with sandwiches, chips, apples and cookies. With freshly painted faces, the students followed two potbelly pigs throughout the park, asking their zookeepers many questions while being careful not to pet or frighten the pigs. After the animal encounter, the students and their families visited the rest of the animals at the zoo before heading home.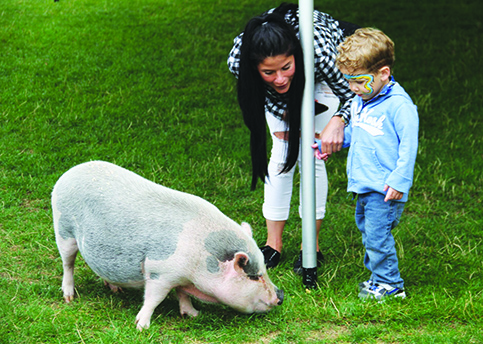 This year's trip to the Woodland Park Zoo was both a fun and educational experience for the students. The kids spent quality time with their families and friends while learning about different mammals, insects, reptiles and birds and the type of climate in which they live. 
 "I had a lot of fun today," expressed young Gabriel Ahlberg. "I saw all of the animals – a bear, komodo dragon, the baby giraffe, monkeys, snakes and birds. The komodo dragon was the coolest one of them all, it looked like a big green lizard!"