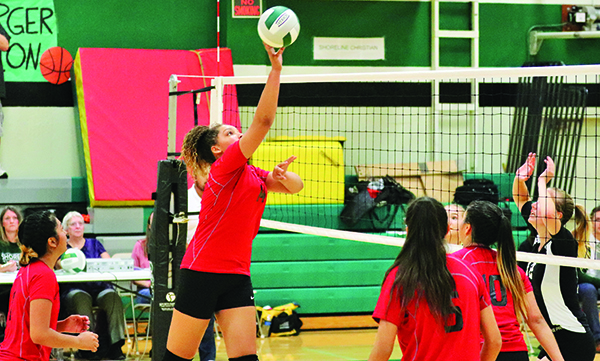 By Micheal Rios, Tulalip News 
The 2018 season has officially started for the Tulalip Heritage Lady Hawks volleyball team. After back-to-back successful seasons that included making the playoffs and playing at least four postseason games, the volleyball program looks to keep the momentum going with a whole new crop of players.
Only two starters return from last season's squad, junior Deachae Jones and senior Yesenia Araiza. The rest of the team is filled out with underclassmen who will have to gain the skill and court awareness necessary to become fixtures in the coach's rotation. 
"For us coaches, it's been a huge adjustment because the underclassmen are young and inexperienced, so we've had to go back to teaching the basics," explains Coach Tina Brown. "These girls play with such pride and they know that with every practice and every game their skill level will continue to rise."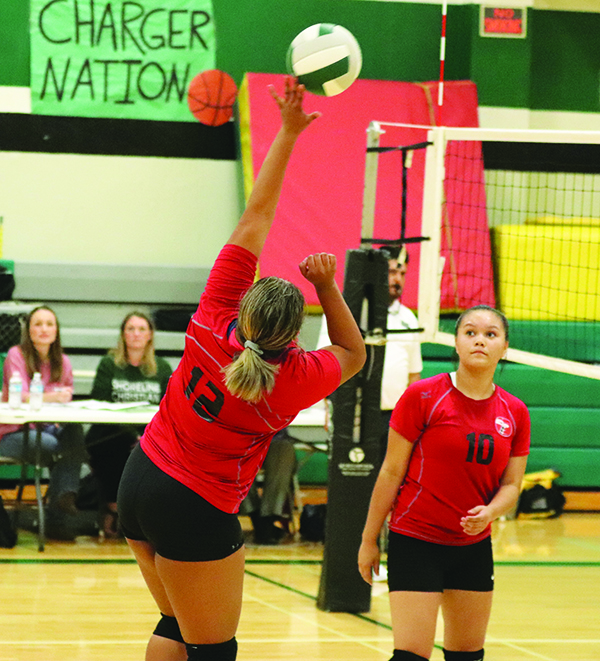 The season opener saw the Lady Hawks hit the road and travel to Shoreline where they played against the Shoreline Christian Chargers on Monday, September 10.
In game one, the Lady Hawks started out cold and found themselves trailing 3-11 before calling a timeout. Following the timeout, Heritage found a quality serving game from Nancy Enick, Jacynta Myles, and Krislyn Parks. Behind the good serves and a rowdy cheering section, the Lady Hawks clawed back and took a 21-20 lead. Their effort would fall just short as the team made a couple unforced errors and dropped the opening game 21-25.
Game two started out with both teams trading points. The score was 8-10 before the Chargers went on a big run that the Lady Hawks were unable to match. They dropped the second game 14-25.
The scoring drought continued into the third game, as the Lady Hawks found themselves trailing 4-14 before calling a timeout. Although the team was down big, the girls didn't let the score reflect how much fun they were having. They kept their composure and were still cheering on each point they earned. Tulalip went on to lose the third game 13-15, and the match 0 games to 3 games.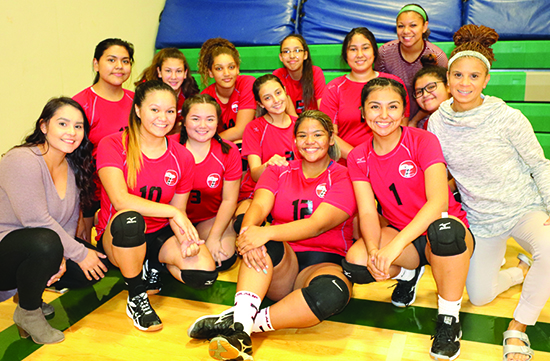 "I'm so proud of our team for rallying back in the first game and keeping our spirits up," said Krislyn following the match. "We were communicating more and more, and everyone was trying their hardest. Our team chemistry will come with time, the more we play together and get used to one another."
"For our first game together and still trying to find our chemistry, I think we did really great. We fought hard," added Deachae, team captain. "We fed off our energy from practice the night before. We didn't want to give up and played our hearts out."
Next up, the Lady Hawks have their home opener on Wednesday, September 12 in what will be an early afternoon game played at 2:30pm versus Lopez Island.