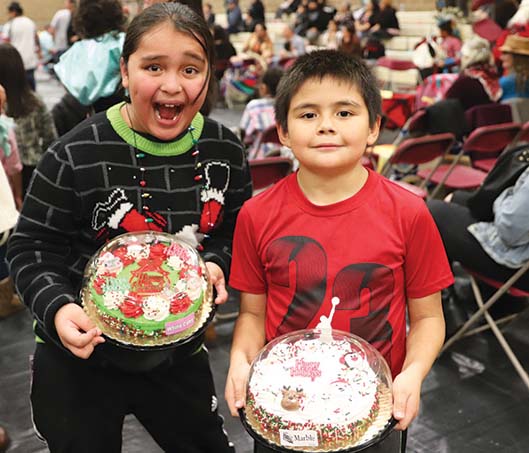 By Kalvin Valdillez, Tulalip News 
Families traveled from near and far to celebrate Indigenous culture and Christmastime at the 5th annual Tulalip Tribes and Marysville School District (MSD) Indian Education Christmas Powwow. On the evening of December 15, the Francy J. Sheldon Gymnasium was at capacity and rocking as local Veterans kicked off the ceremony, leading the way during grand entry. 
Dancers draped in beautiful regalia, that showcased their beading and seaming talents, competed in a number of categories including fancy shawl, jingle and traditional dances. The crowd was highly interactive, cheering on their loved ones as they hit the floor to honor the traditions of their ancestors. Babies to elders engaged throughout the entire evening, dancing in circles around the gym to hypnotic drum beats provided by five drum circles.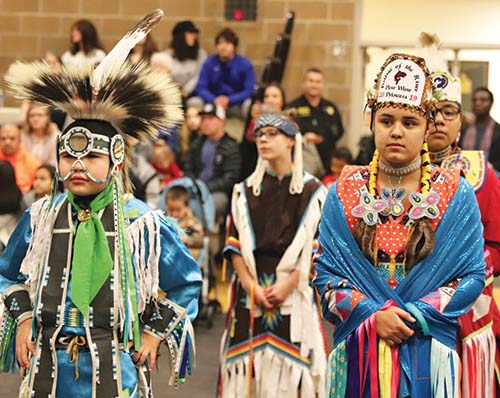 "It started five years ago through the MSD and the Tulalip Tribes," explained Deborah Parker, MSD Director of Equity, Diversity and Indigenous Education. "Our Native American liaisons wanted to provide a little holiday cheer because sometimes it can be a difficult time of year for some families. So we wanted to do a powwow, bring the drums out and let everybody have a good time to remind us that the holidays are about families coming together and about us loving and uplifting each other."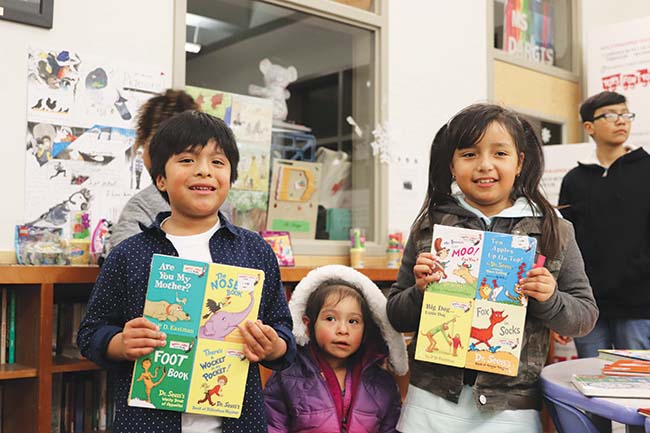 Across campus, at Marysville Mountain View Arts and Technology High School, Santa Clause paid a visit to drop off gifts donated by Toys for Tots, as well as a handful of community members. While Ol' Saint Nick stuck around for a bit to take photos with the families, the kids checked out all of the toys and got to pick one present each, choosing from a selection of stuffed animals, Hot Wheels and books. 
"Little kids look forward to this all year. They're always asking, when's the next Santa powwow," said Deborah. "This year we served 1,100 plates of roast, mashed potatoes and corn. We had about forty plus dancers, five drums and we gave out close to 1,000 toys. The kids were super excited, even before we opened the doors, we had a huge lineup. Every kid gets a toy and they get to pick their own toy, so that's special. We had Santa pictures and lots of vendors, it's kind of a festival type atmosphere. Everybody's laughing, hugging and sharing good words with each other and that's the spirit of what we came to do."