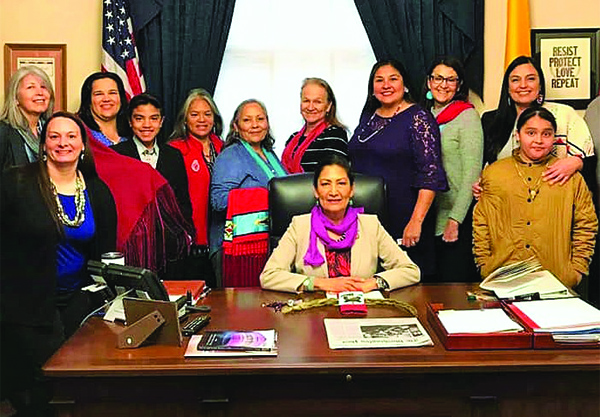 By Micheal Rios. Tulalip News; photos courtesy of Theresa Sheldon
From February 11-14, the National Congress of American Indians (NCAI) hosted a tribal nations policy summit in Washington, DC. Many Native citizens with political know-how and an unyielding desire to see progressive change sweep this country for the better were in attendance. Two former Board of Directors, Theresa Sheldon and Deborah Parker, were present at the tribal summit representing forward-thinking advocacy and the Tulalip voice.
"I started traveling to DC when I was 26-years-old for our Tribe," reflected Theresa. "I never tire of the possibilities that are there. The ability to educate someone of influence on our treaty rights, the need to fully fund Indian Country as it should be, and to change laws/policies to support our communities. 
"A lot of times we share our own personal stories to explain how the federal government is not living up to their trust responsibility. It can be mentally exhausting having to fight an establishment that wasn't created to support our way of life. It can be uncomfortable speaking to people who cannot relate to us as Indigenous peoples who have inherent rights. It can feel demeaning and embarrassing, but we never surrender."
A definite highlight of this year's annual NCAI winter executive session was the excitement and hope spurred on by the first two Native American women elected to Congress. Democratic representatives Deb Haaland of New Mexico and Sharice Davids of Kansas attended the tribal summit and shared their political experiences to date, while making time to take photos galore and chat with their Native constituents.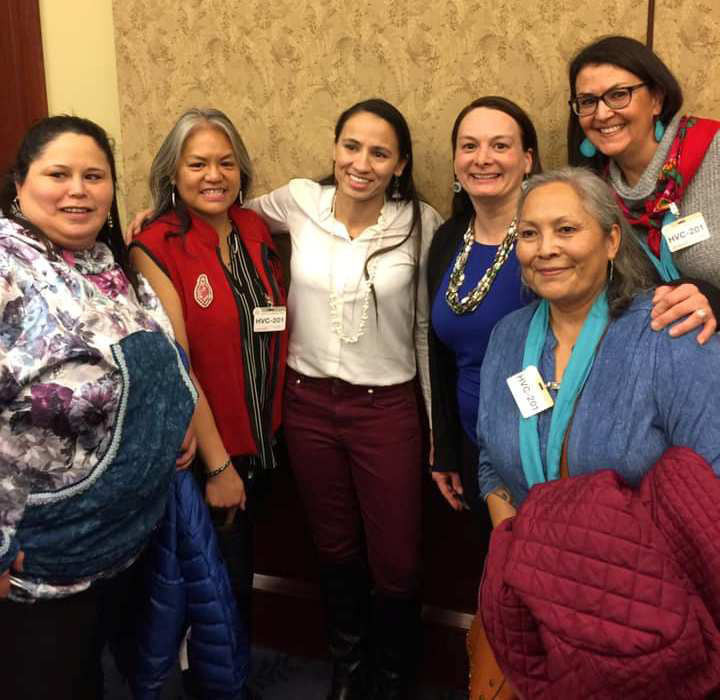 "For every picture you see of a U.S. Senator or U.S. Congressperson with a Tribal leader, it means something," explains Theresa. "It means that we are documenting their words with us. That we are keeping proof of their support and holding them accountable. We are documenting our issues with them and showing the world that this Congressional member is going to follow through. If they do not live up to their word, we have proof of it. This may seem silly, but it's absolutely necessary."
Theresa and Deborah, a pair of Tulalip tribal members, made the most of their week on Capitol Hill navigating the current political structure while broadening their network of influence. They attended several tribal policy breakout sessions, an Emily's List event, had countless conversations with Congressional representatives and tribal leaders from all over the country, and made time to attend the 24th Annual National Indian Women's "Supporting Each Other" Honoring Lunch.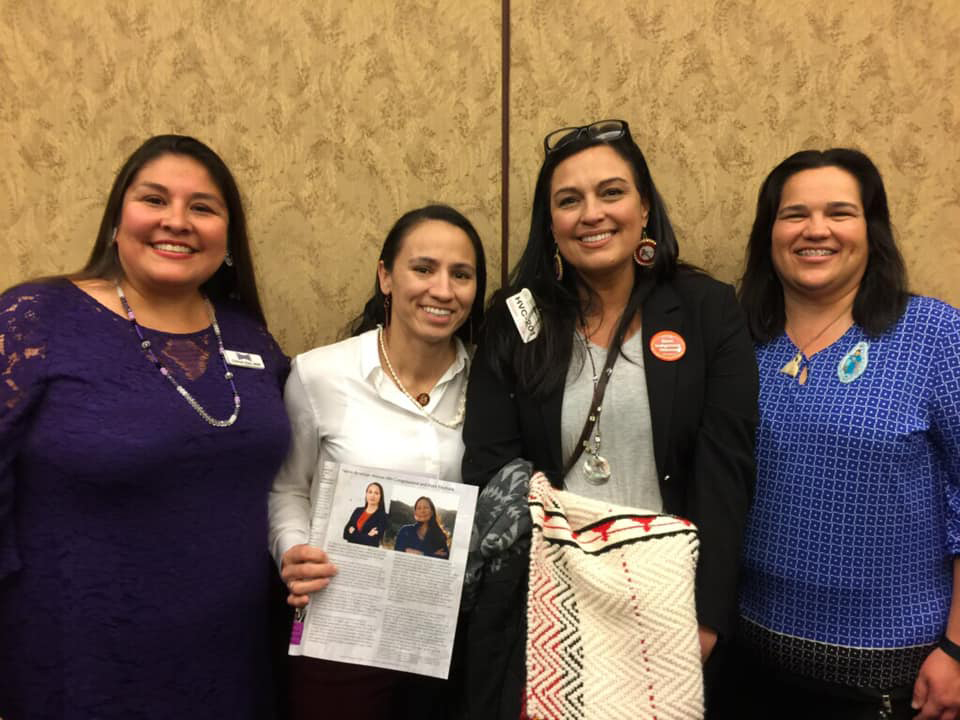 "Indian Country's progress should be a lot farther than we currently are, but without the tireless advocates who travel to D.C., we would be completely invisible," shared Theresa on the importance of having tribal representation present and engaged in the nation's capital. "I'm thankful to have grown up in the Northwest where we support each other, mentor each other, advocate together, and uplift each other. 
"We have no time or space for competition, jealousy, and animosity," she continued. "There is so much work to do that we can all shine brightly and there will still be work to do. I'm thankful for the teachings and thankful for the knowledge to be able to arrange Hill visits, find my way in D.C., and believe in the words that need to be shared in the offices of Congress. We are here and we will continue to aspire for good!"