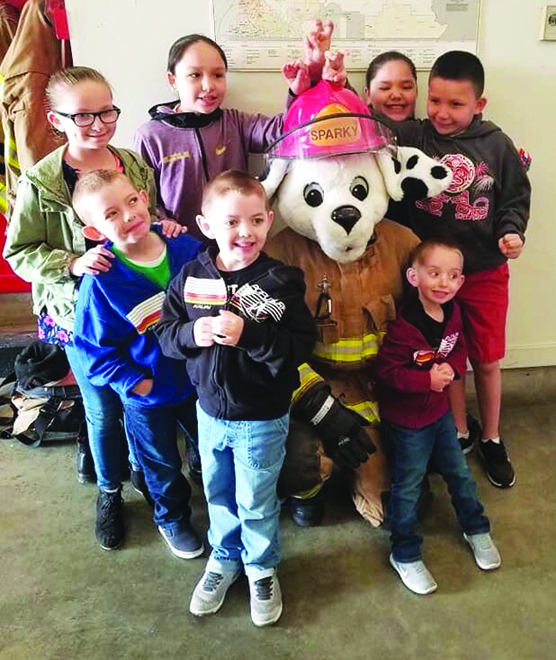 By Kalvin Valdillez, Tulalip News; photos courtesy of Tulalip Bay Fire Department 
The aroma of delicious breakfast wafted through the Tulalip Bay Fire Department early on the morning of March 23. Catering trays filled with bacon and sausage were stationed inside of the firehouse garage while local firefighters whipped up scrambled eggs and flipped pancakes on large flat griddles. Families lined up and were served a freshly prepared meal while visiting with the fire crew and touring the station at the second annual Leroy Fryberg Sr. Pancake Breakfast.
"The fire station itself is named after Leroy because of his commitment to our area and to the department. We wouldn't be where we are today if it wasn't for him," says Tulalip Bay Firefighter, Patrick Dineen. "If you look back throughout the history of the department, he was involved in every step. Our intent for the pancake feed is not only to open the house up to the tribal and non-tribal members who live in the area, but to also shed light on the fact that he gave thirty years of his life to our department."
According to multiple family members and many members of the fire district, Leroy was integral in progressing the department forward and helping to find funding, as well as volunteering at the station and serving as a commissioner. Leroy's presence helped connect the fire department with the community as they recognized a friendly face and found comfort in knowing Leroy and his team would do everything and anything they could to help, while they were in dire need. Having the people's trust is important for any fire department, especially when in stressful situations, and for this reason Tulalip Bay continues the work Leroy started by participating and hosting a number of community-based events.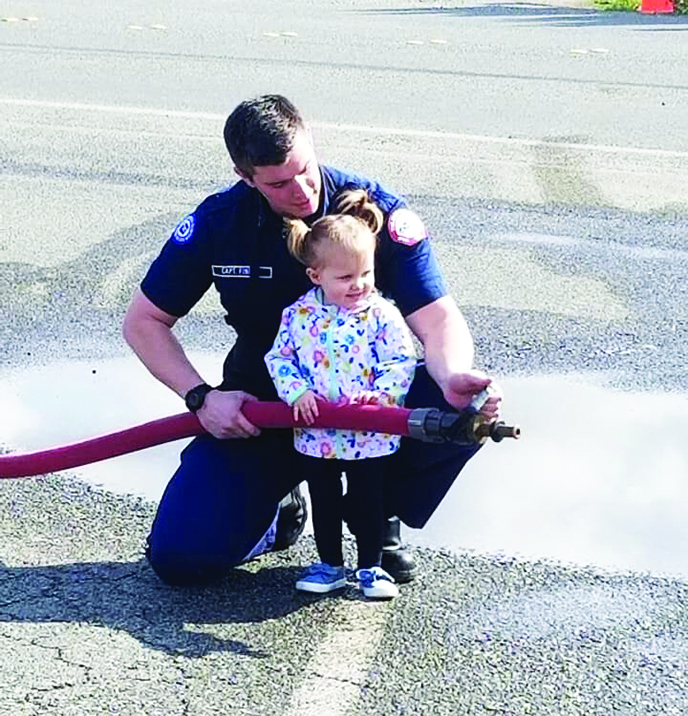 "As a fire department, we show up on people's worst days and try our best to help and solve any problems," explains Dineen. "Most of the time, I'd say 99% of the time, it's a good interaction and we get out there and do our jobs, but sometimes there are things that are out of our control. Building good community rapport is huge for fire departments. To have the community show up at our house and participate in this event is important. When residents in our area are in need of our assistance, we want to be able to show up and say hello. We want to know people before we show up and also have the people know who we are. We don't want to be strangers, we want to be a part of the community, just as their neighbors. This event and other events that we participate in really help with that."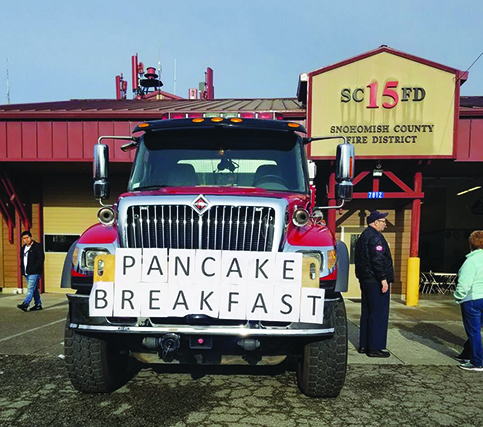 Outside of the department, kids and elders alike waited patiently in line for a chance to have a blast, literally, by spraying large amounts of water across the driveway of the fire station through a firehose. This year, the fire department made the celebration all the more special by involving the Fryberg family, who happily participated by setting up a face painting booth for the kids. And to cap off the exciting morning, attendees were paid a surprise visit from Sparky the Fire Dog, the National Fire Protection Association mascot.  
Leroy's legacy has inspired a new generation of tribal firefighters and commissioners. By honoring his work and hosting an event in his remembrance, his passion and efforts will live on within the department for years to come.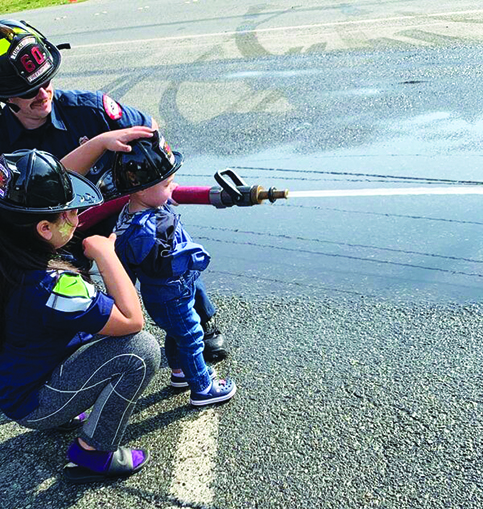 "This is only our second year and we had about 400 to 500 people show up," Dineen states. "It was a really good turnout. We were busy serving breakfast the entire time, in fact, at one point, we even ran out of pancake batter.  We want to see this continue to build, to where it becomes a popular event that everyone puts on their calendar months before it happens. It's a great way for us to honor Leroy and also a great way for the people to come and have some breakfast with us. We want to thank all the families who came out and we are definitely looking forward to next year!"