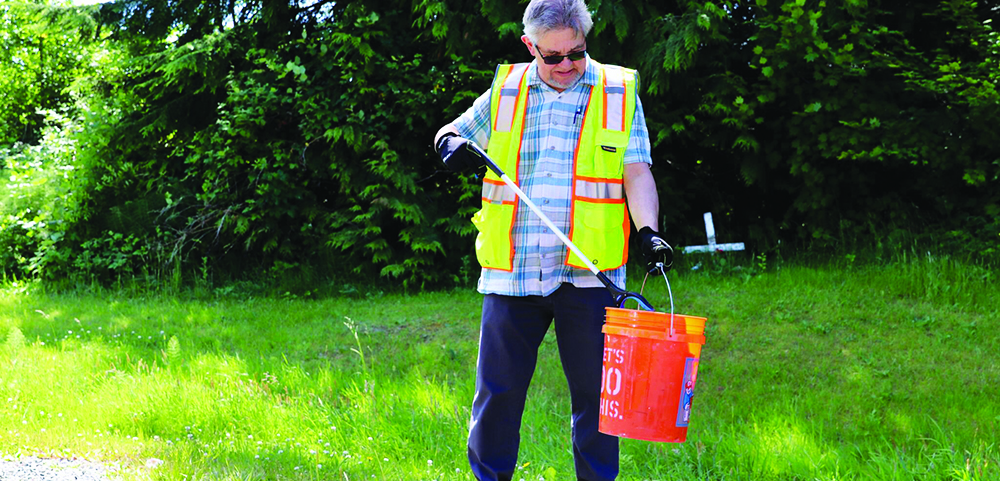 By Kalvin Valdillez, Tulalip News
On the morning of June 17, the Tulalip Real Estate department, as well as volunteers from the Planning department, were hard at work cleaning up the Silver Village neighborhood. The clean-up is the department's second and biggest beautification project to date, where they perform basic maintenance upkeep such as landscaping and trash and debris removal at Tulalip housing developments.
"Today we're doing a much-needed clean-up to show the community that we care about the condition of the neighborhoods," said Larry Bergstrom, Interim Executive Director of Property Management. "We're cleaning up common areas where we know people need help with the grass and we're basically doing all the gutters along the street. We also provide large dumpsters and let the people know that they are going to be here, and that they're free to come load it up with anything they got in their house that they need to get rid of."
After a successful community clean up last year at the "Y-Site" neighborhood, the Real Estate department took on the bigger challenge at Silver Village and partnered with Tulalip Public Works, utilizing their mowers and weed whackers.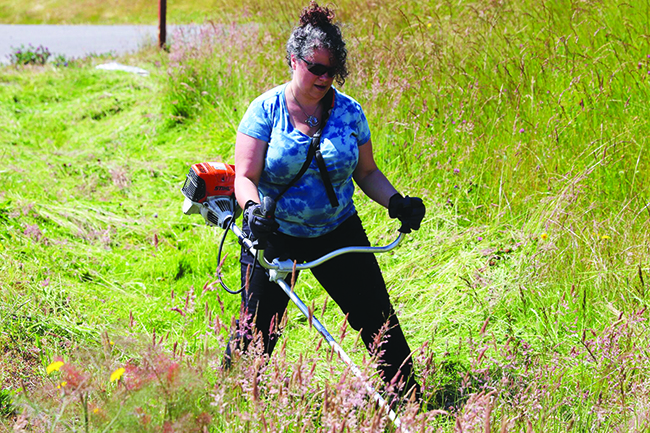 "These little things help," stated Desiree Michael, Asset and Real Estate Manager. "Making sure we don't have leaking oil, fluids, rusty metal and overgrown grass everywhere is a good start. We want to make sure that oil isn't seeping into the ground because that eventually seeps into the water supply for the salmon. We're really just doing our part, helping the environment because it needs to be done. It looks better, it's better for drainage and it's better for the development as a whole."
The Real Estate and Planning departments organized a lunchtime BBQ to feed the local residents who helped out with the clean-up project. Unfortunately, the picnic was only enjoyed amongst coworkers as the team received no volunteers or assistance that morning. The department was happy, however, that many people were using the dumpsters as well as placing large unwanted items on their curbside for the Real Estate department to pick up and deliver to the dump.
"We encouraged the residents to help but we haven't gotten any volunteers yet," Larry said. "But we'll be back on Friday (June 21) because this is a big site and hopefully we'll get more participation. We're really just hoping to instill a little more pride in the neighborhood for the people."
"I wish that the residents would come out and participate too," added Desiree. "We posted fliers, we knocked on doors, we tried to get them involved. It's Larry's goal to do these clean-ups at each of the developments, I just hope the residents will jump in, help us out and get involved in their neighborhoods."