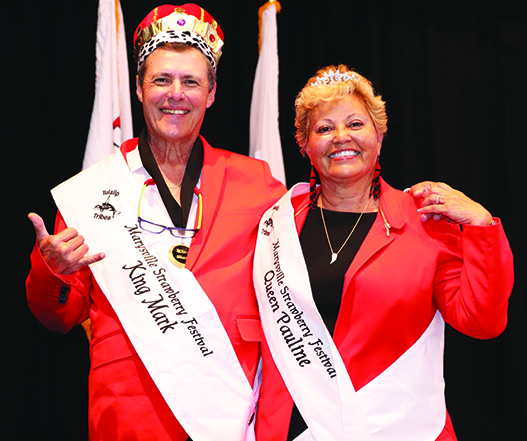 By Kalvin Valdillez, Tulalip News
In the Orca ballroom of the Tulalip Resort and Casino, elders representing many different tribal nations gathered on June 13 for an afternoon of gab, grub and gifts. An estimated 1,200 Indigenous wisdom keepers journeyed to Tulalip for the Tribe's popular annual Elder's Luncheon.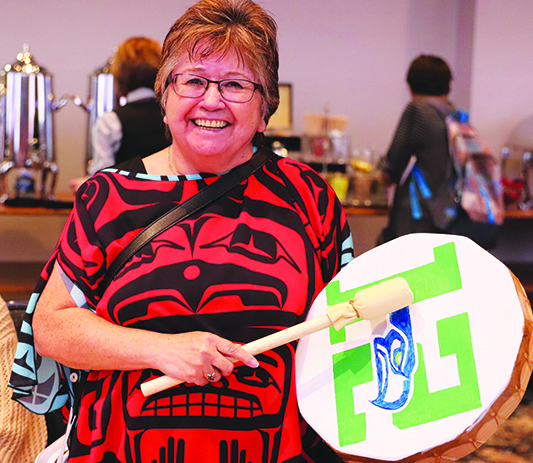 Laughter was shared throughout the event as Tulalip Board of Director Mel Sheldon provided witty jokes and tidbits while on emcee duty. Elders from near and far enjoyed each other's company for hours. Several vendor stations were set-up across the hall, in the Chinook ballrooms, selling a variety of items including beaded jewelry, blankets, artwork and accessories.
"We come here every year," exclaimed Kalispel tribal elder, Wilma Bowman. "We actually got here a day early and spent the night, we'll stay again tonight. I love this luncheon because they have vendors, very good food and this is my favorite tribal hotel. I just love how it's designed to represent their culture outside and in. There was a time where you couldn't do this because it wasn't a fast paced world. You could only really visit with neighboring tribes but now you can travel a long ways and visit with elders from other tribes."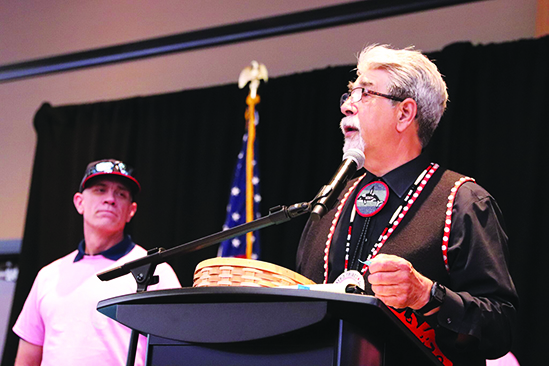 The elders were fed a delicious salmon lunch while they listened for their raffle ticket numbers to be called. This year, the Tribe raffled off a number of giveaway items including 32" & 55" TVs, KitchenAid mixers, cash, mini refrigerators, Keurig coffee makers and gift baskets donated by several Tulalip tribal and TGO departments.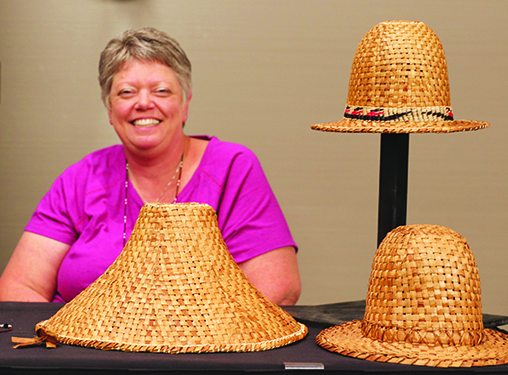 The Marysville Strawberry Festival Tulalip Senior Royalty, Mark Brown and Pauline Williams, were crowned as King and Queen during the Luncheon. With their crowns held high and their sashes proudly on display, the couple happily accepted their naming and showcased their graceful, royal waves to their fellow elders.
"It's an honor," expressed Queen Pauline. "Especially because my mother was once up on that stage, in about 2001, 2002. Her name is Florence Gladys McKay and she received the same honor. I haven't lived here all my life. I left when I was about seventeen and ended up in Texas and met my husband. Now I've come full circle and came home. This luncheon is always great because you get to meet people from all over. We try to go to a few other luncheons too, at different tribes, Spokane and Coeur d'Alene."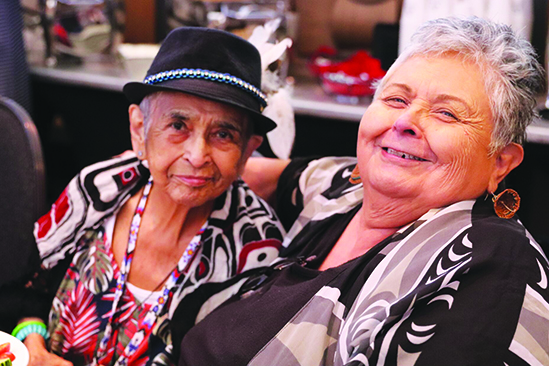 After the grand prize, the 55" Smart TV, was gifted, the elders said their goodbyes, exchanged information and shared hugs. Many of the elders who were staying another night made plans for dinner and gaming after a fun afternoon at the luncheon.
"I think it's important for the elders to come together every year," said Elisha Stewart, Elders Service Case and Program Manager. "It seems like the only time our communities come together is because of a loss or tragedy. So coming together to celebrate them is important, their presence is good medicine and when they bring that to our community, it's priceless."